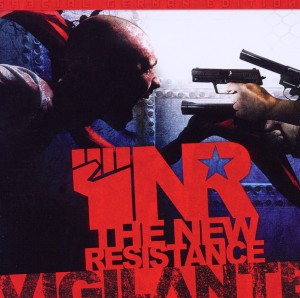 Beschreibung
In these times, when we are faced with a world where our leaders more and more take away our liberties and
rights every day. In these times, when we wake up in a society where we feel more and more controlled and
paralysed by the media every day. With his latest album, the South American artist VIGILANTE wants to break
the chains of an unfair system. According to himself, this is his best record so far in a short but intense career.
He describes it as "the soundtrack for a new revolution" provocatively naming it "The New Resistance". By
skillfully mixing elements of Electro, EBM and Metal, he created a hybrid, powerful and passionate sound. Ivan
Muñoz joined a group of musical underground heroes including members of Clawfinger, Ministry, Strapping
Young Lad, Public Enemy, Atari Teenage Riot, Leaether Strip, Die Krupps, Birmingham 6, Feindflug and many
more. They form an alliance which confronts the minds of those who believe that they own the world and that
the flame of revolution has been extinguished.This revolutionary musical manifesto demonstrates that there are
still dreams to fight for, truths to be told and ideals to die for. Join The New Resistance!
Bitte gib hier Deinen Vornamen ein
Gib hier bitte Deinen Nachnamen ein
Bitte gib hier Deine e-mail-Adresse ein
Diese e-Mail-Adresse ist nicht gültig
Please enter your phone number