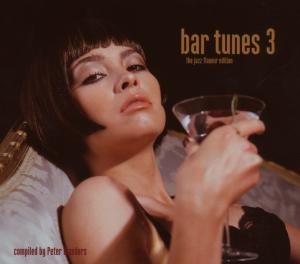 Beschreibung
So here it is the third edition of the hugely successful series of Bar Tunes from ChinChin Records!!!!!!!
Peter Wanders, one of London's top lounge compilers said ''Bar tunes-3 took over six months to put together but
it was well worth it!' This exciting, upbeat jazzy album combines artists and producers like The Juju Orchestra,
Mario Biondi, Club Des Belugas featuring the 'Cool School' voice of jazz singer Iain Mackenzie, gifted producers
like Tape 5 and Parov Stelar, also using a master piece from the 70's the multi-talented pianist Frank Cunimundo
featuring Lynn Marino, to name a few of the many outstanding artists who appear on this fantastic CD.
This unmixed CD is must for any Bars, Cars, Lounges and Living rooms! Peters' talent in compiling this flowing
jazz flavour edition CD has you immersed in a cocktail of jazz! So you find yourself at the end and wanting to
play it again and again!!!
Bitte gib hier Deinen Vornamen ein
Gib hier bitte Deinen Nachnamen ein
Bitte gib hier Deine e-mail-Adresse ein
Diese e-Mail-Adresse ist nicht gültig
Please enter your phone number