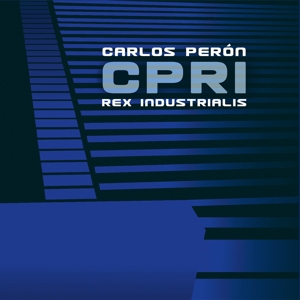 Titel
cpri rex industrialis climax of musique
Beschreibung
On the base of electronic avant-garde music and the musique concrète the Industrial was developed in the 70ies. Carlos Perón is decisively involved in this development. Typically for this direction were tonal distortion, sturgeon noises, or specially own recorded machines and engine noises, often fortified with extravagant samples, or sombre noise pictures and classical elements from Wagner to Hindemith. Voice is used as a quotation. In the middle of the 20th century flaming up theory quarrel between musique concrète from Paris and of the Cologne electronic music school became in the public perception often reduced on the people Pierre Schaefer and Karlheinz Stockhausen.
Carlos Perón developed his own form canon of the perfect Synthesizer/Sampling/Recording/Mastering called SSRM with golden warming. This enabled to him to create the desired "glorification of the optimum sound" and to produce therefore aurale sculptures.
These pieces of music of Perón are aurale sculptures, like they only in the counterpart Michelangelo, Luginbühl, or an Arno Breker could create. The compilation of this work now will be released exclusive on ZONE 30 RECORDS as 300 copies limited edition in paper sleeve.
As bonus the CD contains the videoclip of "Hochofen Acht", which is based on old Yello filmworks from 1979!
Bitte gib hier Deinen Vornamen ein
Gib hier bitte Deinen Nachnamen ein
Bitte gib hier Deine e-mail-Adresse ein
Diese e-Mail-Adresse ist nicht gültig
Please enter your phone number