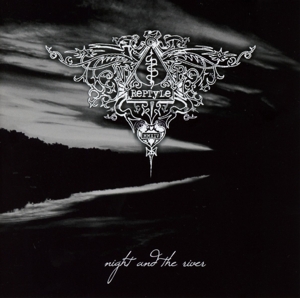 Titel
night and the river
Beschreibung
"Indefatigable, indomitable, invincible" (Thomas Thyssen): REPTYLE have been a household name in German gothic rock for more than a decade. The five-piece from deepest East Westphalia follows a unique vision of epic and massive dark rock, thoroughly unimpressed by trends and market forecasts. With two albums and one E. P. to date, all of them acclaimed by fans and critics alike, they have developed their own unique sound, inspired by the venerable pioneers of the genre (from BAUHAUS to PARADISE LOST), yet absolutely distinctive and unmistakable.
REPTYLE's third album, "Night and the River", just goes to reinforce this reputation. The intimations of 2011's "Corruption E. P." fully come into their own here, with REPTYLE's time-tested blend of anthemic tunes, scorching guitars and swirling atmospheres expanding into less-explored territory. Take the opener "Ghosts and Machines", easily the heaviest REPTYLE have ever done, or the mercurial rhythm of "Morning Heir", or the rough-and-ready "Pictures that Stay"… Having said this, REPTYLE never neglect their core competence, turning out anthems other goth bands would kill for with an almost casual ease. And in fact, it is songs like "What's in a Moment?", "The Long Last" or the monumental title track which burn deepest, and longest, in the listener's mind.
REPTYLE's latest feat, in a nutshell, shows what sets REPTYLE apart from legions of faceless darkling wannabes: True songwriting craftsmanship that needs no platitudes, a healthy dose of sonic aggression honed over scores of live shows, and an unpretentious kind of catchiness shining from the craggy deeps.
To be witnessed from May 2014 on, when "Night and the River" hits the stores. Live shows are in preparation, starting in March.
So watch out, REPTYLE will surely hit some stage near you.
All-embracing as the night, unstoppable as the river.
Bitte gib hier Deinen Vornamen ein
Gib hier bitte Deinen Nachnamen ein
Bitte gib hier Deine e-mail-Adresse ein
Diese e-Mail-Adresse ist nicht gültig
Please enter your phone number