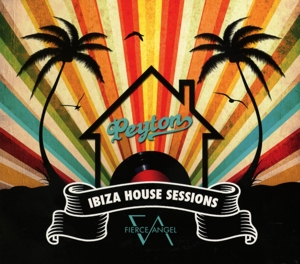 Titel
ibiza house sessions
Artikelnummer
fiancomp33cd
Beschreibung
Peyton currently lives on the island of Ibiza where he is resident vocalist for Blue Marlin. Many of his songs have been dubbed as anthems and club classics. Peyton's worldwide reputation as a performer and writer has secured him the title of one of House music's most soulful and enduring superstars.

You can read the rest of the "official" biography on his website www.peytonmusic.com and it would be easy to cherry pick it here. From his early days with the world famous Hed Kandi to co productions with just about every big house producer. Peyton has performed across the world with a solid fanbase in the UK, Australia, Spain, Egypt and Asia.

For the first time ever Fierce Angel has collected together a selection of definitive Peyton anthems.
Bitte gib hier Deinen Vornamen ein
Gib hier bitte Deinen Nachnamen ein
Bitte gib hier Deine e-mail-Adresse ein
Diese e-Mail-Adresse ist nicht gültig
Please enter your phone number