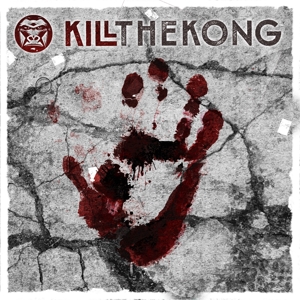 Label
bleeding music records
Beschreibung
KILL THE KONG rose from the ashes of former Seventribe who for over 10 years played at all the major festivals around Sweden and a European tour and an Indonesian tour.
So when Seventribe stopped seeing the light of day, most of the members of Seventribe along with member from Neverstore & Heroes Die Alone formed the beast called KILL THE KONG.

Some information about the band and their upcoming album:
"Recorded, mixed and mastered by Dino Medanhodzic at Studio Radionika, June 2015. Energy can never dissapear, only be converted. After the fall of Seventribe, Kill The Kong was founded on June 7th 2015. The first step was to record this album. The song "Caged" was released as a debut single and music video, followed by a second single "Black Bones". After the two successfull releases, Burning HeartRecords made contact with the band, and wanted to release the song "Is This The End?" on their compilation "Burn All The Small Towns vol.3". Kill The Kong consists of 7 members, and with percussion they stand out from the masses. Influenced by bands such as: Architects, Parkway Drive, As I Lay Dying, Stray From The Path and Underoath. Kill The Kong is gaining ground everyday, where new fans and listeners come to join the new Kong-family.
Bitte gib hier Deinen Vornamen ein
Gib hier bitte Deinen Nachnamen ein
Bitte gib hier Deine e-mail-Adresse ein
Diese e-Mail-Adresse ist nicht gültig
Please enter your phone number