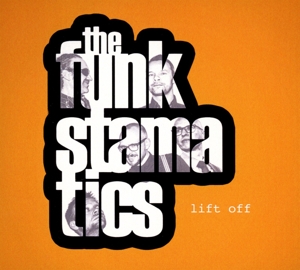 Interpret
THE FUNKSTAMATICS
Label
FUNKSTAMATIC RECORDS
Beschreibung
TRACKLIST

01. Lift Off
02. E.C. does It
03. Say It pt.1
04. Jan Jan
05. Scool (2016)
06. Jesus Children Of America
07. Real Love
08. Punkfunk
09. Dikke Dinsdag
10. Say Ot pt.2
Raw sound
Besides the original quartet of Tim den Heijer (guitar), Niels Piay (drums), Dennis Orsel (bass) and Rob Schepens (Hammond & vintage keys), sax player Efraïm Trujillo (Ploctones, New Cool Collective) plays an important part on the album. Singer Sanne Monster (ex-Laura Vane & The Vipertones) also returns and on three tracks trumpet player Dirk Beets (Candy Dulfer) completes a JB's style horn section. Three tracks were produced by Dutch funk mastermind Phil Martin (Laura Vane & The Vipertones, Soul Snatchers). The band produced the remainder of the album using vintage analogue gear in the Electric Monkey Studios in Amsterdam, favourite among the likes of Lefties Soul Connection for its raw and warm sound.
"One of the coolest funk combos we've heard in years" - Dusty Groove America"One heavy collection of Hammond led grooves" - Craig Charles, BBC Funk & Soul Show
"***** One of the heaviest slices of Hammond funk you'll ever hear" -Monkeyboxing.com
Flying new start for Dutch funksters who had to change band name
The Funkstamatics are ready for Lift Off - are you?
Bitte gib hier Deinen Vornamen ein
Gib hier bitte Deinen Nachnamen ein
Bitte gib hier Deine e-mail-Adresse ein
Diese e-Mail-Adresse ist nicht gültig
Please enter your phone number