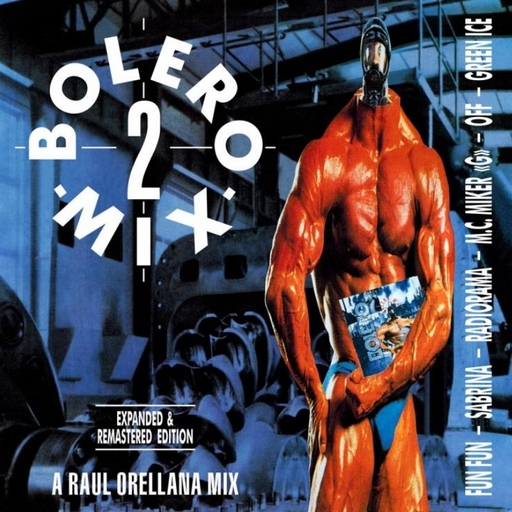 Interpret
Various Artists
Beschreibung
The second installment of Bolero continues with the successful edition of the first.
The Bolero Mix 2 continues to have the link of a theme of success that incorporates the reference to "bolero" as the theme Of Fun Fun although the indisputable hit is Boys of Sabrina that later gave place to a own Mix: Sabrina Multi Mega Mix. Surely the biggest novelty of Bolero Mix 2 was the incorporation of recordings produced "ad hoc" for the Disc, hence the intro, for which I had to look for an actress who could interpret the text, while the male voice is mine. Musically, I continued with the incorporation of samplers and themes that I usually played in 54 as Rigor Split Second Mortis, The Roof is on Fire by Rock Master Scott and the Dynamic Three or Michael Zager's Let's All Chant Band. It is noteworthy that incorporates something unheard of in the mixes until that time and is the change of tempo that occurs
Around the 10.30 "minute, the technology advanced and we were on the verge of being able to use a stereo loop with quality Digital that would be the novelty of volume 3. We hope again that you enjoy this edition that with all the affection we have Prepared for all of you.
Bitte gib hier Deinen Vornamen ein
Gib hier bitte Deinen Nachnamen ein
Bitte gib hier Deine e-mail-Adresse ein
Diese e-Mail-Adresse ist nicht gültig
Please enter your phone number