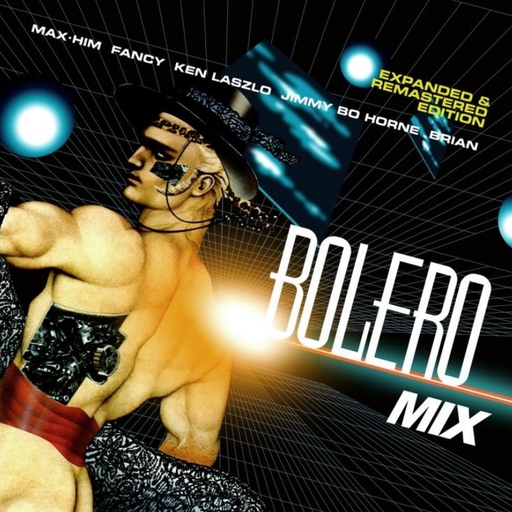 Interpret
Various Artists
Beschreibung
It has been several decades and the Bolero brand has remained in the memory of lovers of the mixes as a sound reference and Stylistic of a way of doing. The Bolero's greater particularity, and uniqueness with respect to the others, was undoubtedly the decision that I took the time to perform it completely on a rhythmic basis that ran from top to bottom the whole disk and, taking in Account of the scarce technical means of the time, this greatly complicated the mixtures and effects since it Match and square up to 3 and 4 subjects at the same time. The end result was an extremely danceable mix on any track Giving it a unique character because of its less effective design and more club. As everyone's name is known the title comes from the Enormous success of the subject of Fancy, a whole bustles tracks of the moment and the chosen subjects, a decision consensuada with the record That gave me all the available subjects so that finally I made the selection that considered more appropriate. The effects, Samplers and loops I chose them based on what I was punctured at the time in 54 with the nexus of union of the base and attention Recurring of the Bolero of Fancy, of there for example the intro of, nothing more and nothing less than the beginning of the Ignore the Machine of Alien Sex Fiend or the Spank hook in addition to using the AKAI S-900 Sampler for the first time on a disc that served to incorporate even my Own voice on the album "Ritmo de Bolero".
In the making of the album I took about a month working about 8 hours a day every day except on weekends In the Aurha studios with Mauricio Tonelli. Such was the complexity given the few technical means that, as a curiosity some days We could only record parts of barely 15 seconds.
We hope you enjoy this new edition that with all the affection we have prepared for all of you.
Bitte gib hier Deinen Vornamen ein
Gib hier bitte Deinen Nachnamen ein
Bitte gib hier Deine e-mail-Adresse ein
Diese e-Mail-Adresse ist nicht gültig
Please enter your phone number