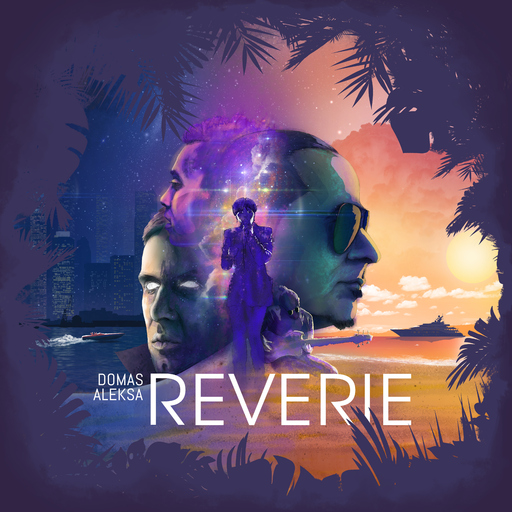 Beschreibung
Reverie" by Domas Aleksa: new album produced by Mario Basanov

Lithuanian artist and bass player Domas Aleksa finally announced that his new album titled "Reverie" to be released on Runemark Records. His album was produced in cooperation with talented Mario Basanov, whose return is soon to supplement the world's music scene with some unique tunes once again.

Domas Aleksa renowned for his exceptional style as well ability to skillfully cover a wide range of musical genres. His years of bass player experience reflect in 37 recorded albums for different bands and musicians as well as his two solo albums including "Time Twister" released two years ago.

Mario Basanov well known for the hits such as "We are Child Of Love", "Caribbean Girl" or "Bill" returns after keeping the dance scene silent from his tunes for more than 4 years. It's been some time since he produced an album from front to back, so "Reverie" is certainly a new stage for both artists. Both artists previously dropped hints at the album's release, presenting new single "For Your Love ft. Nnaji". Downtempo, soulful track was created collaborating with singer from Berlin Nnaji and already presented on Ibiza Sonica Radio.

10 track album was recorded collaborating with the artists of various genres, each of the bringing their individual style. Previously mentioned Nnaji, as well as singer Monika Liu, multi-instrumentalist Rodrigo G Pahlen joining the album with his Harmonica and even Mario himself playing keyboard guitar - all of them had their role in "Reverie".
Bitte gib hier Deinen Vornamen ein
Gib hier bitte Deinen Nachnamen ein
Bitte gib hier Deine e-mail-Adresse ein
Diese e-Mail-Adresse ist nicht gültig
Please enter your phone number