book distribution"/>
Formular
hier
ausfüllen und unverbindlichen Vertriebsvertrag anfordern. Unser Vertriebsteam wird sich mit Dir in Verbindung setzen.
CD Distribution Channels
As an established CD distributor and CD wholesaler in Germany, we have all the necessary distribution channels and music management tools to bring your physical product to market. Several big-name music labels and artists have already explored the world of CD wholesale distribution through Nova MD. Here you have an overview of all current sound carriers in the music distribution industry.
Top Releases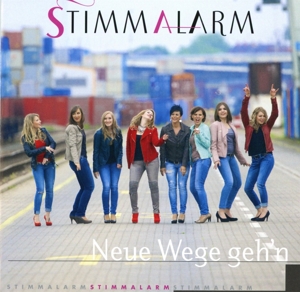 Das Debut-Album Neue Wege geh'n!

Das erste Album der Band StimmAlarm ist ein Feuerwerk der Emotionen und Leidenschaften. Es
lädt ebenso zum Loslassen und Eintauchen ein wie zum Tanzen und Feiern. Geschickt analysiert
StimmAlarm unseren Alltag, unsere Beobachtungen und unser Denken und setzt dieses in Musik
um die fasziniert. Die zwölf eigenen Songs der Band sind ein Statement. Moderne Rhythmen, volle
Vocalpower und viel Liebe zum Detail machen diese CD zum Hörerlebnis. Für Fans des zeitlosen
Schlagers im aktuellen Sound also genau das Richtige. Reinhören lohnt sich!

http://www.stimmalarm.de/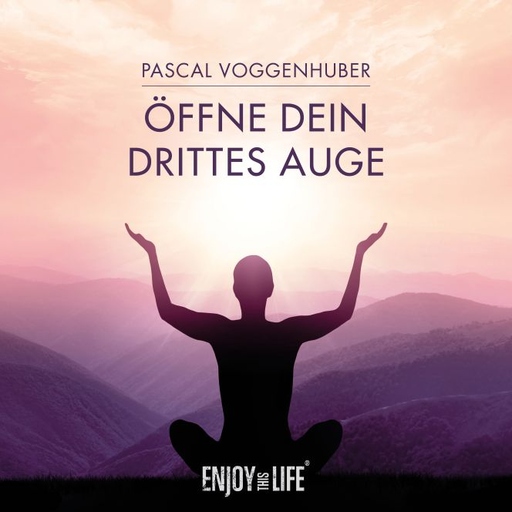 Diese Meditation & Suggestion von Bestsellerautor Pascal Voggenhuber und ist eine spezielle Form von Meditation, in die immer wieder Suggestionen eingewoben sind. Diese helfen, die übersinnlichen Kanäle zu aktivieren und zu fördern. Pascal Voggenhuber leitet Sie durch eine Bildreise, die bei häufiger Wiederholung Ihre außersinnliche Wahrnehmung aktivieren und fördern kann. Sie können diese CD aktiv hören und, aber auch passiv, zum Beispiel während des Schlafes. Jeder hat die Fähigkeiten, sich eine erweiterte Wahrnehmung anzueignen, die nicht durch die körperlichen Sinne vermittelt wird, sondern direkt in unserem Bewusstsein stattfindet. Mit dieser speziellen Meditation, in die Suggestionen eingewoben sind, lernen Sie, Ihre Hellsinne und Ihre übersinnlichen Fähigkeiten zu aktivieren sowie ihre außersinnlichen Kräfte wahrzunehmen. Da diese CD keine klassische Meditation ist, ist das Sprachtempo schneller, wie bei normalen Meditationen, damit die Suggestionen, besser ins Unterbewusstsein gelangen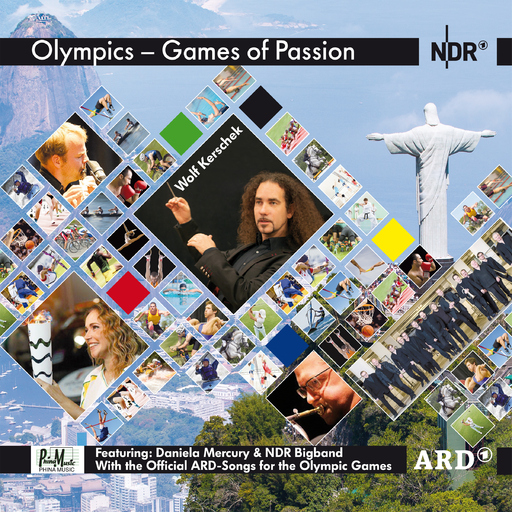 Heiße Rythmen zur Olympiade 2016 in Rio: Komponist, Arrangeur und ECHO-Preisträger Wolf Kerschek. hat den offiziellen ARD-Olympiasong "Games of Passion" geschrieben. Gemeinsam mit Sängerin Daniela Mercury und der NDR Bigband nahm Kerschek insgesamt zwölf Songs im Stile des Gastgeberlandes Brasilien auf.

"Der Song hat mich sofort gepackt"
Mit über 11 Millionen verkauften Alben ist Daniela Mercury aktuell die bedeutendste Sängerin Brasiliens. Außerhalb Südamerikas war sie bislang auch in den USA und Japan besonders erfolgreich. Mit "Games of Passion" wagt die leidenschaftliche Sängerin nun auch den Schritt nach Europa. "Der Song hat mich sofort gepackt", so Daniela Mercury, "deshalb habe ich spontan zugesagt diesen Song zu singen, als die Anfrage kam".

Eingespielt wurde der Song von der NDR Bigband unter Leitung von Wolf Kerschek, die schon in der Vergangenheit in dieser Konstellation mit großen brasilianischen Künstlern wie João Bosco erfolgreich zusammengearbeitet hat. "Die Herausforderung bestand darin, den Sound Brasiliens mit der Emotionalität olympischer Bilder zu vereinen", so der Komponist.

Wolf Kerschek arbeitet für das "Who is Who" der internationalen Jazzszene und ist verantwortlich für das orchestrale Gewand von vielen großen deutschen Musikproduktionen - von Helene Fischer über Rammstein bis Martin Grubinger. Vor ein paar Jahren schrieb Wolf Kerschek das Orchesterarrangement für die "FIFA Hymne", die bei jedem Einmarsch der Spieler ins Stadion gespielt wird. Dadurch haben Milliarden Menschen weltweit schon einmal Arbeiten von Wolf Kerschek im Bereich des großen Sports gehört.

Mit der Musikproduktion zeichnet der NDR nach den Spielen von Sydney im Jahre 2000 zum zweiten Mal verantwortlich für den ARD-Olympiasong.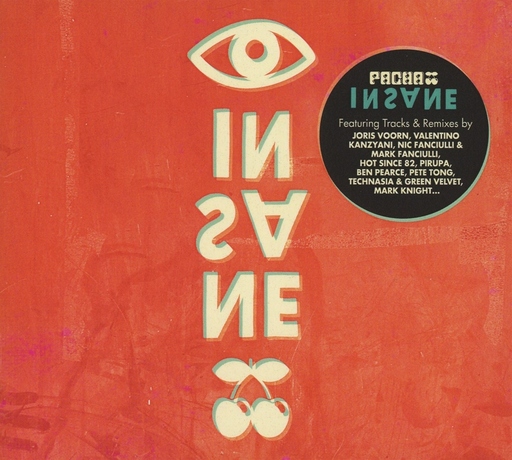 ¡Pacha Insane es una auténtica locura! La fiesta está más que consolidada en esta, su tercera temporada en Ibiza, se trata sin duda de una marca referente dentro del sonido Underground. Blanco y Negro presenta la nueva recopilación de Pacha Insane mezclada por 2Vilas, Silvina Romero y TomCole. Incluye temas de Joris Voorn, Valentino Kanzyani, Nic Fanciulli & Mark Fanciulli, Hot Since 82, Pirupa, Ben Pearce, Pete Tong, Technasia & Green Velvet, Mark Knight y muchos más.

CD 1 mixed by 2Vilas
01. Two Diggers - The Boss (Carlos Sanchez Remix)
02. Tato - Templael (Tommy Vicari Jnr Remix)
03. Alex Arnout - Confirmation Bias
04. Stephane Ghenacia - MamaJunk
05. Jawoo - I Need You
06. Bassa Clan - Luna
07. TIJN - Viviene's Groove
08. Rhythm&Soul - Beyond The Basic
09. Politics Of Dancing Feat. Hector Moralez - No Pressure
10. Piers Crozier - Imperative (System2 Remix)
11. Senzala - She Got It (Adam Shelton Remix)
12. Paul Ursin Feat. Greg Bouvin - Back To Front (Dub Mix)
13. TomCole - Dead Pan (Silvina Romero Remix)

CD 2 mixed by Silvina Romero
01. Joris Voorn & Joran Van Pol - Sonic Highway (Joran Van Pol Mix)
02. Valentino Kanzyani - Simon's House
03. Dirty Vegas – Do What You Feel (Timo Jahns Remix)
04. TomCole - The idea
05. Guti Legatto & Silvina Romero - War People
06. Dan Drastic & Matthias Tanzmann - Puddle Trouble (Nic Fanciulli & Mark Fanciulli Remix)
7. Argy Mama - Recluse (Hot Since 82 Remix)
08. Pirupa & Alex Kennon - Cleopatra
09. Ben Pearce - Pomelo
10. Hannah Wants Feat. Kristine W - Just
11. Pig & Dan - The Saint (Job San)
12. Silvina Romero - Insane
13. Nick Curly - Reverie
14. Pete Tong & John Monkman - The Bumps (Julian Jeweil Remix)
15. Ron Costa - Safre
16. Clip - Bloom

CD 3 mixed by TomCole
01. Santiago Mendez - Akasha (Micah The Violinist Remix)
02. Dantiez Saunderson Feat. Khila - Everywhere You Go (Vocal Mix)
03. Bontan & Sonny Fodera - Want To Know
04. KMRN & TYNG Feat. Shadisha - Disco Queen
05. CamelPhat - The Quad
06. Ad Brown - Push and Pull (TomCole Remix)
07. TomCole Feat. Maxine Hardcastle - Natural Ecstasy
08. Elio Riso & NiLO.R - What Is It! (Oscar L. Remix)
09. Leftwing & Kody - Keep Moving
10. Leonardo Gonnelli - Roxan
11. TomCole & Dantiez Saunderson - Move Ya (Jamie K Remix)
12. Rottom - Sa Nostra
13. Silvina Romero - The Game
14. Technasia & Green Velvet - Suga
15. Silvina Romero & UNISK - Rodeo
16. Mario Ochoa - Nowhere
17. Coyu & Ramiro Lopez - Y.E.A.H. (Mark Knight Remix)
18. Mark Knight vs LVD - Fall Down On Lee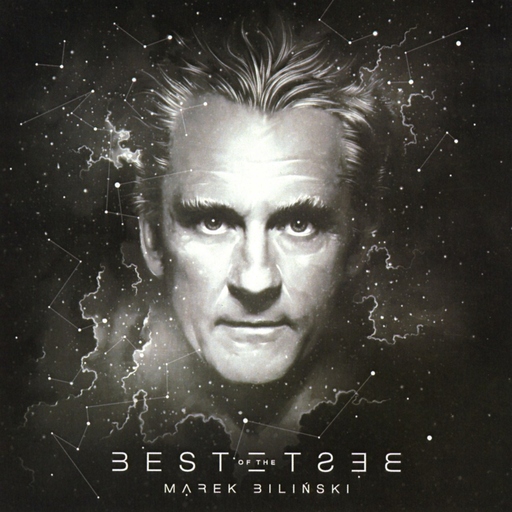 Marek Bilinski is one of the most famous Polish composers, pioneer of electronic music in Poland and multi - instrumentalists, using the newest and classic, electronic keyboard instruments like MOOG, NORD, YAMAHA & ROLAND. He is an alumni of the Academy of Music in Poznan (Music College in Poznan). He acquired his popularity on the music market thanks to his bestseller album The Garden of the King of Dawn and video clip Escape from Tropics, which were accepted by TV audience as the best clip of 1984 which nowadays can be called a classic video mash-up.
Marek Bilinski compositions deduces from the best standards of classical and romantic music. His talent and knowledge unite tradition with vision of modern world sounds.
30 years after the release of his first best-selling vinyl record called: The Garden Of The King Of Dawn Marek Bilinski is back with the next Release called 'Best of the Best'.
This album is available in the CD and Vinyl version. After 16 years since the release of the first album, The Best of in 1998, Marek Bilinski - Polish legend, and a music master, returns with a brand new edition of the LP in real championship style. The album called Best of the Best was released in cooperation with Bi.Ma. Bilinski Production, Life Is Music Entertainment and the Association of Polish Artists (STOART), which is the main patron and also co-financing unit. The new LP is directed not only to the Polish market, but also to foreign markets. The LP will be available in a leading music stores around the world thanks to www.novamd.de, www.feiyr.com, and www.dance-all-day.com based in Germany.
Now we are pleased for the first time to show the work of Mark Bilinski to the worldwide audience.
The album will be a treat for all fans of the 12" and warm analog sounds of electronic music. All songs on the album are the original versions of these songs remastered on a world-class studio equipment. That's why the sound is so velvety and dynamic.
If you are a big fan of: Klaus Schulze, Kraftwerk, Tangerine Dreams or Jarre Michel Jarre it will be your Icing on the cake!



1. Dziecko S?o?ca (3:29) / CD "Dziecko S?o?ca" - 1994
2. Caliope For Ever (4:48) / LP "Wolne Loty" - 1986
3. Po Drugiej Stronie ?wiata (10:05) / LP "E?mc2" - 1984
4. Taniec w Zaczarowanym Gaju (2:42) / LP "Ogród Króla ?witu" - 1983
5. Dom w Dolinie Mgie? (3:43) / SP – 1984
6. Ucieczka z Tropiku (3:58) / LP "E?mc2" - 1984
7. Fontanna Rado?ci (6:37) / LP "Ogród Króla ?witu" - 1983
8. Ró?a (3:04) / CD "Ma?y Ksi???" - 2010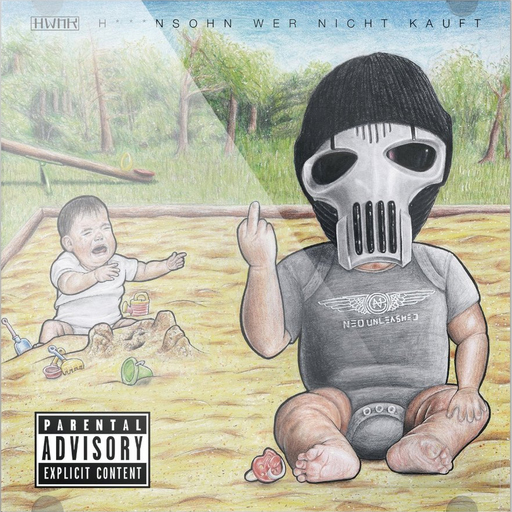 Die erste EP des deutschsprachigen Künstlers Neo Unleashed. Die CD Rom enthält Sieben Tracks. Produziert wurde die EP von zRy, Neo Unleashed Beats und Vendetta Beats.

1. Künstliche Intelligenz
2. Bizzy Bizzy
3. Imperium
4. Promophase
5. Focus Pt.2
6. Hype
7. Legendary Army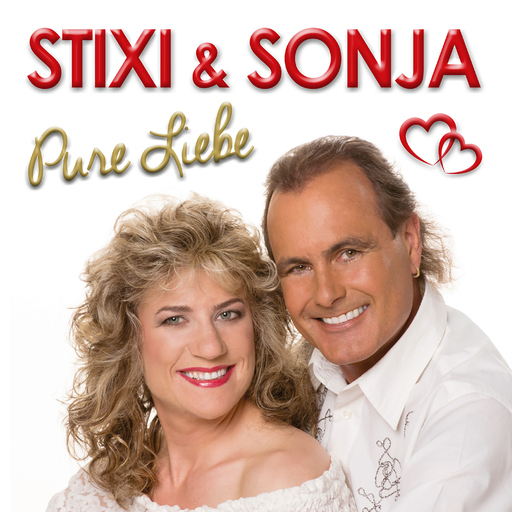 Stixi & Sonja: Pure Liebe - Das Liebes-Album zum Jubiläum! 20 Jahre verheiratet ist schlichtweg Pure Liebe Stixi & Sonja sind in der Volksmusik- und Schlagerbranche seit über 25 Jahren ein fester Bestandteil und nicht mehr wegzudenken. Musik verbindet bekanntlich Herzen und das im wahrsten Sinne des Wortes. Sie teilen sich nicht nur die Showbühne gemeinsam, sondern auch Privat sind die Beiden in diesem Jahr bereits 20 Jahre verheiratet. Grund genug, ihr 16. Studioalbum zu veröffentlichen. Die Liebe ist das schönste was es gibt auf dieser Welt , sagt der Sänger Stixi und Sonja fügt stolz hinzu: 20 Jahre verheiratet zu sein, ist heute nicht mehr selbstverständlich . Mit dem neuen Album Pure Liebe machen sie sich gleich selbst ein Geschenk. Mit dem Titel Wunderschöner Säntis , aus der Feder von Sonja, besingen die beiden die Liebe zu ihrem Hausberg, dem Säntis. Täglich blicken sie von ihrem Wohnhaus im Appenzellerland auf ihn. Produziert wurde das Album von Martin Kohler (u.a. Nena, Leonard, DJ Bobo, Patrick Lindner) und Schätzli schenk mir äs Foto von Stefan Pössnicker (u.a. Fantasy, Andrea Berg).


Forever I love you
Alles was ich brauche bist du
Paloma Blanca
Capri Fischer
Fahrende Musikanten
Wunderschöner Säntis
Herrliche Jahre
Ibiza
Mamma Maria
Der Bär ist los
Schätzli schenk mir äs Foti
Was kann ich denn dafür (Something stupid)
Medley Paloma Blanca und Fahrende Musikanten
Ibiza (Mundart Version)
Please enter your first name
Please enter your last name
Please enter your email address
This email address is not valid
Please enter your phone number