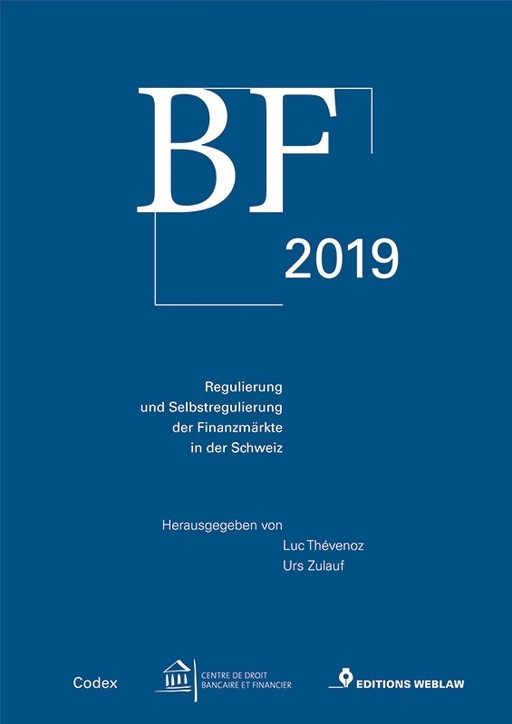 Title
BF 2019 Regulierung und Selbstregulierung
Author
Thévenoz, Luc / Zulauf, Urs
Description
Das 22. Internationale Rechtsinformatik Symposion befasst sich mit Internet of Things, einem wesentlichen Trend der Wissens- und Netzwerkgesellschaft mit vielfachen (rechtlichen) Implikationen, insbes. auch zu LegalTech bzw. Datenschutz. Rechtlich sind kommunikationsfähige Dinge eine neue Realität. Rechtsgeschäfte werden zunehmend automatisiert geschlossen bzw. auch ausgeführt. Die Entscheidungen fällen oft nicht mehr Menschen, sondern algorithmische Entscheidungssysteme. Fahrzeuge erhalten immer mehr Unterstützungssysteme. Smart Contracts und Blockchain werden intensiv diskutiert. Das Rechtssystem steht vor einem Umbruch durch den zunehmenden Einsatz von Technologie.

Schwerpunkte:

- Internet of Things (Generalthema)
- Autonomes Fahren
- Blockchain / Smart Contracts
- LegalTech / Juristische Informatik-Systeme
- Rechtsinformation & Suchtechnologien
- Robolaw
- Theorie der Rechtsinformatik
- E-Government & E-Justiz
- E-Demokratie, E-Partizipation & E-Gesetzgebung
- Rechtstheorie
- Rechtsvisualisierung / Legal Design
- Sicherheit & Recht
- Datenschutz
- IP-Recht
- E-Commerce
- E-Procurement
Der Band umfasst neben neuen wissenschaftlichen Erkenntnissen auch Beiträge zu praktischen Problemstellungen und Anwendungen der Rechtsinformatik. In Zusammenarbeit mit dem Verlag Editions Weblaw werden alle gedruckten Tagungsbände (nunmehr ab 2000) sowie weitere exklusiv digital publizierte Beiträge in der Zeitschrift Jusletter IT unter www.jusletter-it.eu zugänglich gemacht.
Please enter your first name
Please enter your last name
Please enter your email address
This email address is not valid
Please enter your phone number