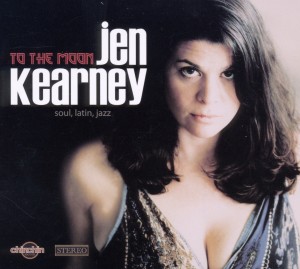 Description
Jen Kearney blends her soul vocals, jazz riffs, Latin rhythms & Motown grooves into one cohesive album that
should be savoured like a 5* meal, not wolfed down like a drive-through cheeseburger at 2am, after a Saturday
night out! The main theme that runs through this album is the desire for self-improvement and the pull of nature
(specifically the moon) vs our free will. She uses these primitive concepts to take us on a wild musical ride into
what makes us human. Jen Kearney plays piano and guitar as well as singing in her band.
She has written 12 of the 14 songs, as well as producing the album. She has been compared to a modern day
Donny Hathaway meets Lonnie Liston Smith, this could be "Stevie's" latest album that he never made.
What an outstanding performance!
Please enter your first name
Please enter your last name
Please enter your email address
This email address is not valid
Please enter your phone number