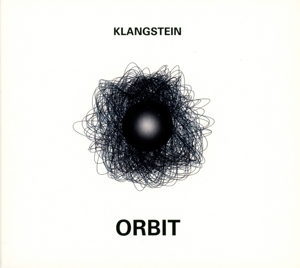 Description
Am 10. April 2015 veröffentlicht Sine Music das neue Album "Orbit" von KLANGSTEIN. Das Album ist online bei allen bekannten Download Stores sowie auf CD im Handel erhältlich.
Nach seinem Debütalbum "Resturlaub 2.0" im Jahr 2010 und der "KLANGSTEIN - In the Mix EP" von 2012 erscheint nun das lang erwartete, neue Album von KLANGSTEIN.
"Orbit" präsentiert sich mit insgesamt 14 Titeln aus dem Electronic Bereich, die zum Teil mit Gastkünstlern wie beispielsweise Marcus Loeber, SINE, Thomas Lemmer und Weiteren realisiert wurden.
Mit Titeln wie "Deep Dive" gelingt es KLANGSTEIN, uns auf eine Reise der Emotionen zu schicken, die sich im Wechsel zwischen Zeitlupe und Lichtgeschwindigkeit bewegt. Angezogen vom Planeten KLANGSTEIN gerät man in die Umlaufbahn einer ganz eigenen Welt, von der in verschiedensten Tempi und Temperaturen erzählt wird.
Eine behutsame Evolution des typischen KLANGSTEIN-Sounds, die man so schnell nicht vergessen wird.

On the 10th April 2015 Sine Music will be releasing the new album "Orbit" by KLANGSTEIN. The album will be available on CD and at all well-known download stores.
After his debut album "Resturlaub 2.0" in 2010 and the EP "KLANGSTEIN - In the Mix EP" from 2012 the new and long awaited album by KLANGSTEIN will be released.
"Orbit" presents itself containing 14 electronic tracks, partly realised with guest artists such as Marcus Loeber, SINE, Thomas Lemmer and many more.
With songs like "Deep Dive" KLANGSTEIN successfully sends us on a journey of emotions moving in the change of slow motion and light speed. Gravitated towards the planet KLANGSTEIN you'll find yourself in the orbit of a world of its own, told of in the most different tempi and temperatures.
A gentle evolution of the typical KLANGSTEIN sounds that you will definitely keep in mind.
Please enter your first name
Please enter your last name
Please enter your email address
This email address is not valid
Please enter your phone number