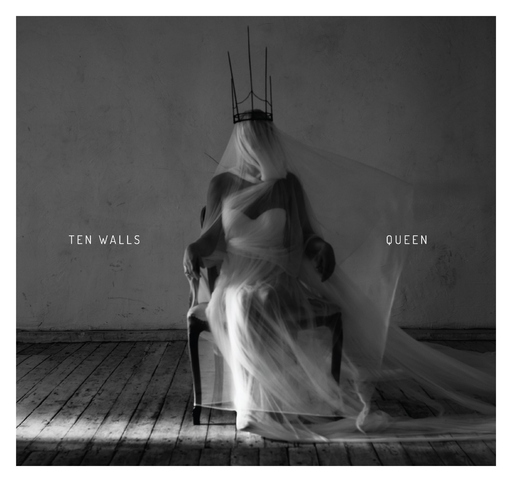 Description
Ten Walls debut album Queen.
The long awaited debut album from the highly talented dance music producer and artist Ten Walls called Queen will be available from the mid of March in a double CD package. Queen is an organic album consisting out of two parts. First part unravels into a story told through the fusion of strong classical influences, nu jazz, down-tempo electronica, indie & house. It's destined to captivate attention with the emphasis on feeling through listening. Second part on the other hand is oriented towards feeling through movement and better reflects the side of Ten Walls known to the dancefloors. This album as one piece, just divided into two physical CD's.
The package of the album looks like a book - a piece of art. The book includes photos, reflecting each track. I have pictured these musical pieces in my mind, as it's natural for the artist to exceed the professional competence and search for additional forms that would supplement your work, making it single piece of art. - adds Marijus (Ten Walls). The combination of arts is a very important thing to be noticed, each of them has it's space, place and role in the album. Poetry and lyrics, photography / visual arts and music, altogether they make Queen more than just a music album.
Ten Walls also made collaborations with very wide and different spectrum of musicians during the creation of his debut album Queen. Renowned maestro Petras Geniušas, good old friend Vytautas Sondeckis who contributed with a Cello masterpiece, bass guitar Domas Aleksa, drummer Marijus Aleksa, singers Jonatan Bäckelie, ALX, Monika Liu, Marijus' spiritual friend and teacher Andrew, conductor Ricardas Šumila and nonet performers.
Ten Walls debut album Queen will be available in double CD package from the mid of March.
Please enter your first name
Please enter your last name
Please enter your email address
This email address is not valid
Please enter your phone number