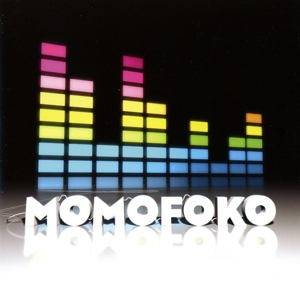 Description
Tanzmusik, dass klingt zunächst altbacken, muffig und stark nach Blaskapellen-Betablockern beim Stadl. Muss es aber nicht, denn jetzt verhilft die schwedische Band Momofoko dem Unwort zum längst fälligen Imagewechsel.

Momofokos gelungener Indi-Mix aus Disco, Funk, Electronic, Rock und Pop steigert nicht nur nachweislich den Glückshormonspiegel sondern führt unaufhörlich zu ekstatischer Beinaktivität, kreisenden Hüften und singende Mündern. Bands wie die Talking Heads, The Rapture, The Mondays und dem LCD Soundsystem haben hörbar Ihre Spuren im hippen, momofoken Sound der 6 Malmöer hinterlassen.

Das größte schwedische Musikmagazin (Groove Magazin) attestierte der Band die Höchstpunktzahl und nahm das Mini Album "Not Now!...Now?" in die Liste der besten Platten des Jahres 2009 auf.

Im Juli kommt als Vorbote von Bewegung und guter Laune das Debüt "Not Now!...Now?" auch nach Deutschland, die leibhaftige Band folgt dann mit Tour und neuem Album gegen Ende des Jahres, natürlich mit dem Appell: Tanz!
Please enter your first name
Please enter your last name
Please enter your email address
This email address is not valid
Please enter your phone number