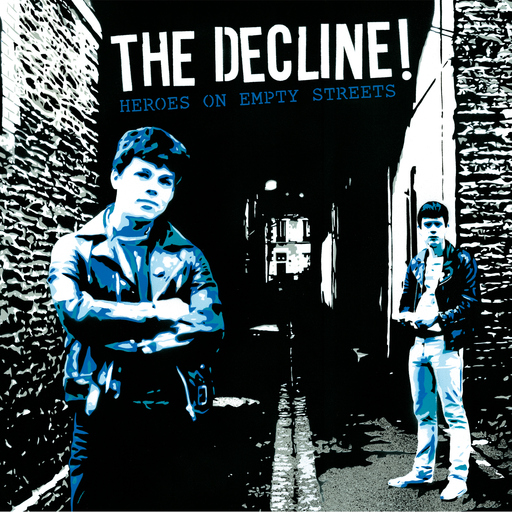 Title
Heroes On Empty Streets LP
Article Number
Kicking91LP
Description
"The Decline ! are a five piece punk-rock band born in 2009 around Rennes, Brittany, Western France.

Some say they sound punk-rock, some say they sound rock'nroll and some even say they sound punk-folk. Maybe…

But let's get it simple : they just play anthems that will make you sing along, shed a tear, start a revolution, or kiss your lover.
And sometimes the will make you wanna do it all at the same time.

They have played so far hundreds of gigs all over Europe (France, Germany, Belgium, Spain, England, Ireland…) with bands such as Jello Biafra, Anti Flag, Sucidal Tendencies, Toy Dolls , Street Dogs, Roger Miret And the Disaster, The Dwarves .

They will hit the road again on the occasion of the release of their 3rd LP :"Heroes on empty Streets""
Please enter your first name
Please enter your last name
Please enter your email address
This email address is not valid
Please enter your phone number