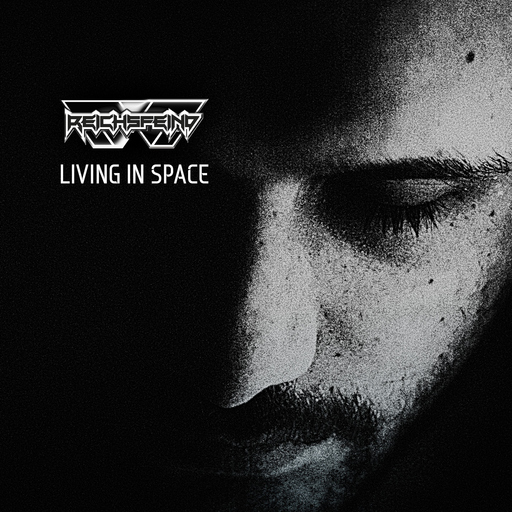 Description
REICHSFEIND - EIN NAME ALS WORT DES WIDERSTANDS GEGEN UNTERDRÜCKUNG DER SCHUTZLOSEN DURCH TOTALITARISMUS.

IN EINER ÄRA DER UNSICHERHEIT UND FREMDBESTIMMUNG BESINNT SICH DAS NEUE PROJEKT VON MASTERMIND RF AUF DIE FRAGILE GEFÜHLSWELT DES INDIVIDUUMS IN SEINER AUFLEHNUNG GEGEN ALLGEGENWÄRTIGE MASSENIDEOLOGIE.

REICHSFEIND INSZENIEREN AUF IHREM DEBÜTALBUM EINEN WARMEN, INNOVATIVEN UND DENNOCH KLAR STRUKTURIERTEN SOUND UND HABEN MIT SONGS WIE DILEMMA, THE COLD SPELL, SOULPAINT, FILL THE VOID ODER THE SHAPE SICHERE OHRWURMGARANTIEN AN BORD.

SPHÄRISCH-DICHTE KLÄNGE GEPAART MIT EINPRÄGSAMEN MELODIEN BILDEN HIER DAS GRUNDGERÜST FÜR DIE AUSDRUCKSSTARKEN VOCALS, WELCHE WIE EINE BEDROHLICH WIRKENDE DUNKLE WOLKE ÜBER DEN TEILS VERSPIELTEN, TEILS UNERBITTLICH TREIBENDEN DRUM-RHYTHMEN SCHWEBEN.

LIVING IN SPACE ZIEHT CLUBGÄNGER SOWIE MUSIKLIEBHABER IN HEIMISCHER ATMOSPHÄRE GLEICHERMAßEN IN SEINEN BANN.

ZUR REALISIERUNG DES DEBÜTALBUMS WURDEN MIT KAYFABE LANOISE (WYNARDTAGE) UND ECHORAUSCH ZUDEM ERFAHRENE GENREKOLLEGEN INS BOOT GEHOLT.

AUF INSGESAMT 12 TRACKS VERLIERT SICH DAS PROJEKT IN EINEM SOG AUS SEHNSÜCHTEN, MENSCHLICHEM VERSAGEN UND ROHEM NIHILISMUS.

BEGEBT EUCH MIT LIVING IN SPACE AUF EINE KATHARTISCHE REISE DURCH DIE ENDLOSEN WEITEN EINER ERBARMUNGSLOSEN GALAXIE - EINZELFAHRT, SAUERSTOFF BEGRENZT.

DIE LIMITIERTE ERSTAUFLAGE WIRD ZUSÄTZLICH DURCH EXKLUSIVE REMIXES VON ROB DUST, MANEATER UND KAYFABE LANOISE VEREDELT.
Please enter your first name
Please enter your last name
Please enter your email address
This email address is not valid
Please enter your phone number