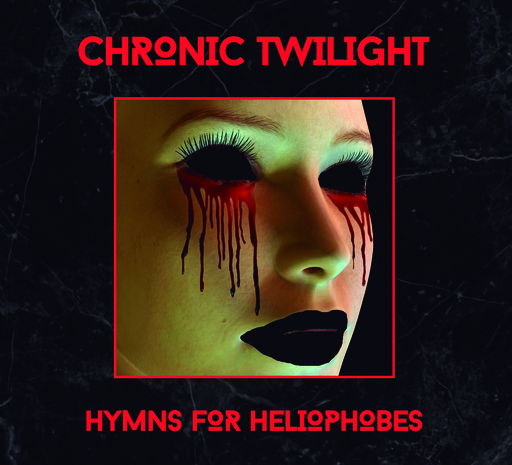 Title
Hymns for Heliophobes
Interpret
Chronic Twilight
Description
In the Vein of London After Midnight and C. Death

Michael Louis, former songwriter and multi-instrumentalist for Gothic Rock band, Experimenting With Dawn, steps back into the darkness as the sole musical conspirator behind his newest Darkwave recording project, Chronic Twilight.

Gothic, Punk, and Glam Rock influences are evident throughout the full-length debut entitled, Hymns for Heliophobes. The first single, "God is Dead," sets the tone for Louis' gloomy, yet danceable backdrops.

Baritone vocal confections are generously sprinkled over a lush layering of guitar, synthesizer, bass, and drums. Advancing alongside this dulcet blending, are Louis' unconventional lyrical observations on the human condition, which are palpable in his scathing commentary on the fashion industry, "Low Moments in High Fashion."

Chronic Twilight is the cathartic release of a musician who is equally as agonized, as he is animated, by his own misanthropy. Whether it's by pushing philosophical buttons or crafting rhythmical dirges, Louis is on course to take Chronic Twilight to a curious, and anomalous audience.
Please enter your first name
Please enter your last name
Please enter your email address
This email address is not valid
Please enter your phone number