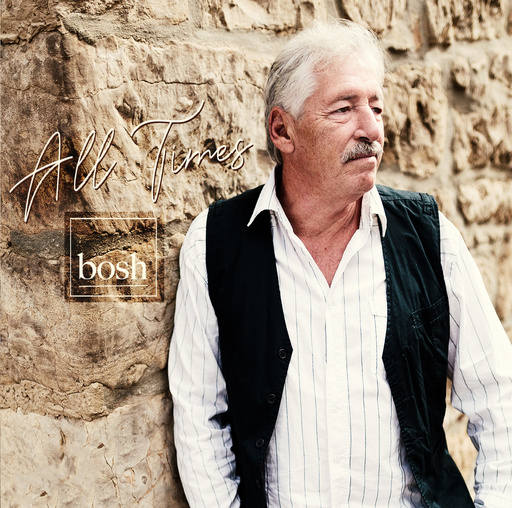 Description
BOSH All Times (Calygram Records)
BOSH blickt auf eine über 50jährige Musikkarriere zurück. Nun legt er mit
ALL TIMES sein aktuelles Album (EP) vor.
Schon früh spielte die Musik in seinem Leben eine entscheidende Rolle und prägte seinen
weiteren Werdegang. Mit 12 Jahre stand er zum ersten Mal allein auf der Bühne.
Bereits mit 15 Jahren gründete er seine erste Band und komponierte eigene Songs.
Nach Ende seines Studiums folgte der Schritt ins professionelle Musikbusiness als
Singer/Songwriter, als Produzent und als Musikmanager. So arbeitete er mit Propgrößen
wie Stevie Wonder, The Bee Gees, Oscar Peterson, The Partland Bros. uvm. in
unterschiedlichen Funktionen zusammen.
Den Namen BOSH erhielt er übrigens seinerzeit von Stevie Wonder, weil dieser seinen
bürgerlichen Namen Volker Bauch nicht ausprechen konnte.
Das neueste Werk ALL TIMES von BOSH ist authentisch und spiegelt Erlebtes wieder.
Manchmal romantisch und emotional, dann wieder kritisch und nachdenklich. Die Songs
sind mal getragen, mal tempramentvoll und laden zum Träumen aber auch zum Tanzen
ein.
Please enter your first name
Please enter your last name
Please enter your email address
This email address is not valid
Please enter your phone number