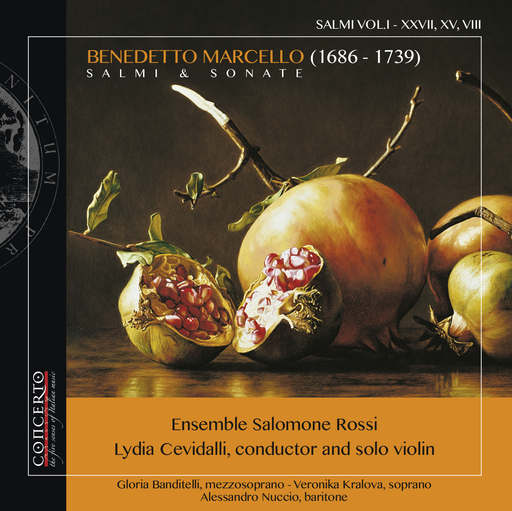 Title
Benedetto Marcello - Salmi & Sonate VOL.I
Interpret
Ensemble Salomone Rossi, Lydia Cevidalli
Description
The project provides for the creation of a complete registration of the work "L'Estro Poetico-armonico", music by Benedetto Marcello, texts by
Gerolamo Ascanio Giustiniani. The project started in 2013 within the Madesimo Music Festival, on the initiative and support of Mario Marcarini
and under the artistic direction of Lydia Cevidalli, director of the Ensemble Salomone Rossi. The record project proposes a comparison of
manuscripts and editions to know the steps that led to these transcriptions and a comparison of data to identify the methods of frequentation of
Marcello with members of the Jewish community. The record released in autumn 2018 contains the recording of 3 psalms, including Psalm 15
with the presence of a Jewish melody, and some chamber music.
Please enter your first name
Please enter your last name
Please enter your email address
This email address is not valid
Please enter your phone number