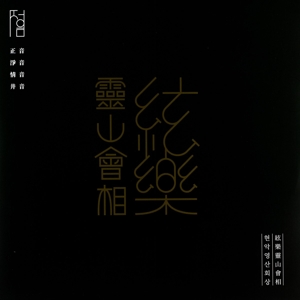 Title
Jeongeum-Hyeonak Yeongsanhoesang LP
Description
"Jungeumhoe is a musical group which made up of 10 members with a common denominator to protect Korean classical music called 'Jeong-ak'. The group is pursuing a music that is past-oriented and contemporaneous.

Their first album is called 'Jeongeum-Hyeonak Yeongsanhoesang'. This song was formed naturally by yangban(upper-class people) and jung-in(middle-class people) of the Joseon Dynasty for physical and mental discipline, represents the Jeong-ak of today.

Hyeonak Yeongsanhoesang consists of nine songs, Sangryeongsan, Jungryeongsan, Seryeongsan, Garakdeori, Sanghyeon Dodeuri, Hahyeon Dodeuri, Yeombul dodeuri, Taryeong and Gunak. While listening to the music, listeners will be able to comfortably concentrate on the music as if they were valuable guests of the Joseon Dynasty.

"
Please enter your first name
Please enter your last name
Please enter your email address
This email address is not valid
Please enter your phone number