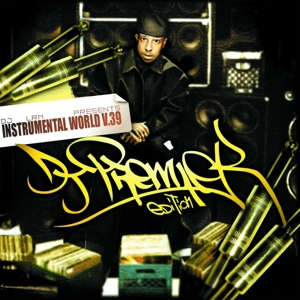 Title
instrumental world vol. 39
Interpret
various / dj premier
Description
New mixtape of instrumentals compilated by the newyorker Dj LRM. This release is focused on the artistic career
of the East Coast legend - DJ Premier. Producer and dj of one of the most important bands in the history of
hip hop music - Gangstarr and beatmaker for both underground artists - Common, Snoop Dogg, Nas, Notorious
Big and mainstream stars as Jay-Z, Janet Jackson, Craig David, Limp Bizkit o Christina Aguilera.
Please enter your first name
Please enter your last name
Please enter your email address
This email address is not valid
Please enter your phone number