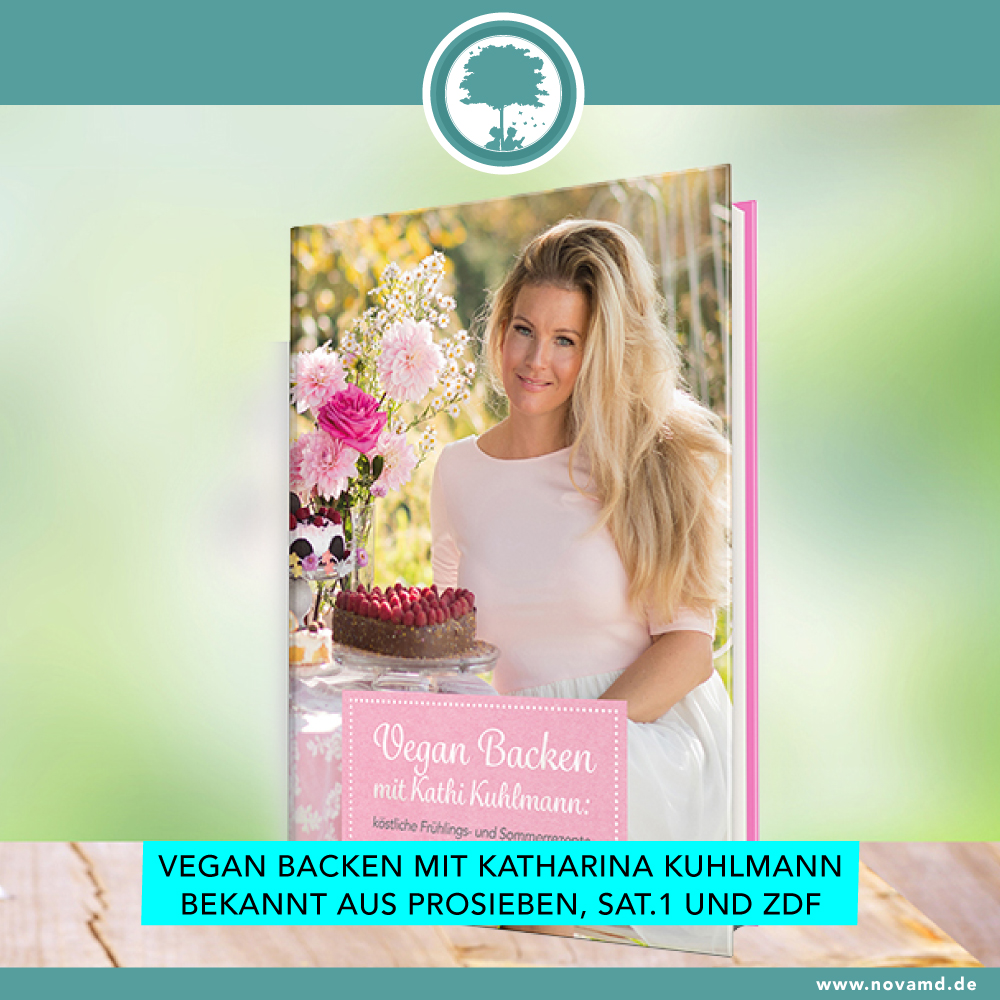 Out Now - Vegan Baking with Kathi Kuhlmann
18.02.2019
TV star Katharina Kuhlmann has not only published her first vegan baking book "Vegan backen mit Kathi Kuhlmann", but she can also officially call herself Germany's first vegan confectioner.

Kathi Kuhlmann - is most known as Miss Tuning or from TV shows like Tuning TV, TV Total, taff, or das perfekte Promi Dinner. Since today, 18th February, her first baking book is on the market, in which she presents many tasty baking ideas, whether for Valentine's Day, the Easter brunch or picnics. Katharina has united all her favorite recipes in this book.

The baking book (published by Grüner Sinn-Verlag) is available at every bookseller as well as at all well-known online shops such as Amazon, Thalia & Co. Here you can order the book.
Please enter your first name
Please enter your last name
Please enter your email address
This email address is not valid
Please enter your phone number