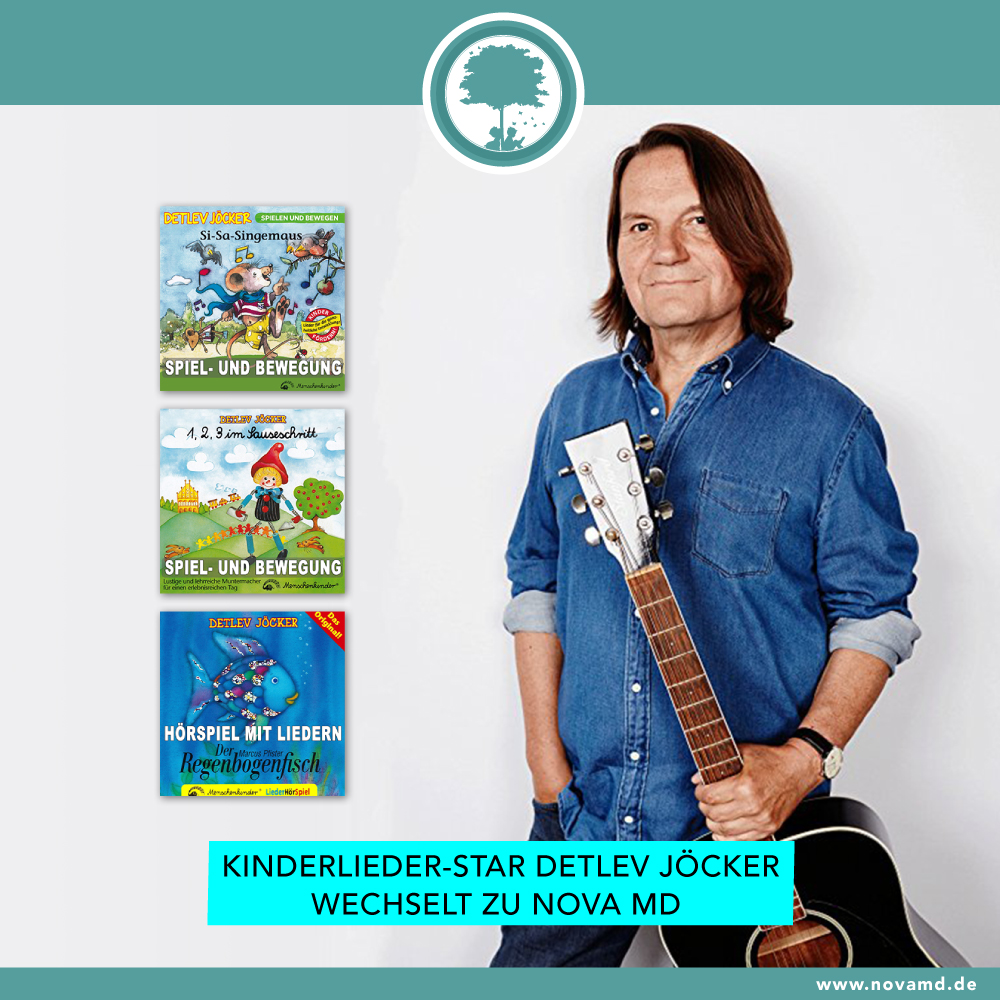 Children's Song Star Detlev Jöcker Partners with Nova MD
16.04.2019
The children's song maker Kinderliedermacher Detlev Jöcker is one of the most successful and most sung German-speaking artists with over 13 million records sold. For his success, he received 18 gold and 7 platinum records from the Federal Association of the Music Industry (IFPI).

Detlev Jöcker and his publishing company Menschenkinder now rely on Nova MD for the physical distribution of his CDs and its sister company Feiyr to distribute his digital albums. Thus Detlev uses the concentrated power of all distribution channels for his publications and is internationally in available, online as well as stationary.

With a total circulation of 14 million copies many of his songs also have been published in numerous brochures (songbooks, trade journals, vocal books).

We are very happy about the cooperation!
Please enter your first name
Please enter your last name
Please enter your email address
This email address is not valid
Please enter your phone number