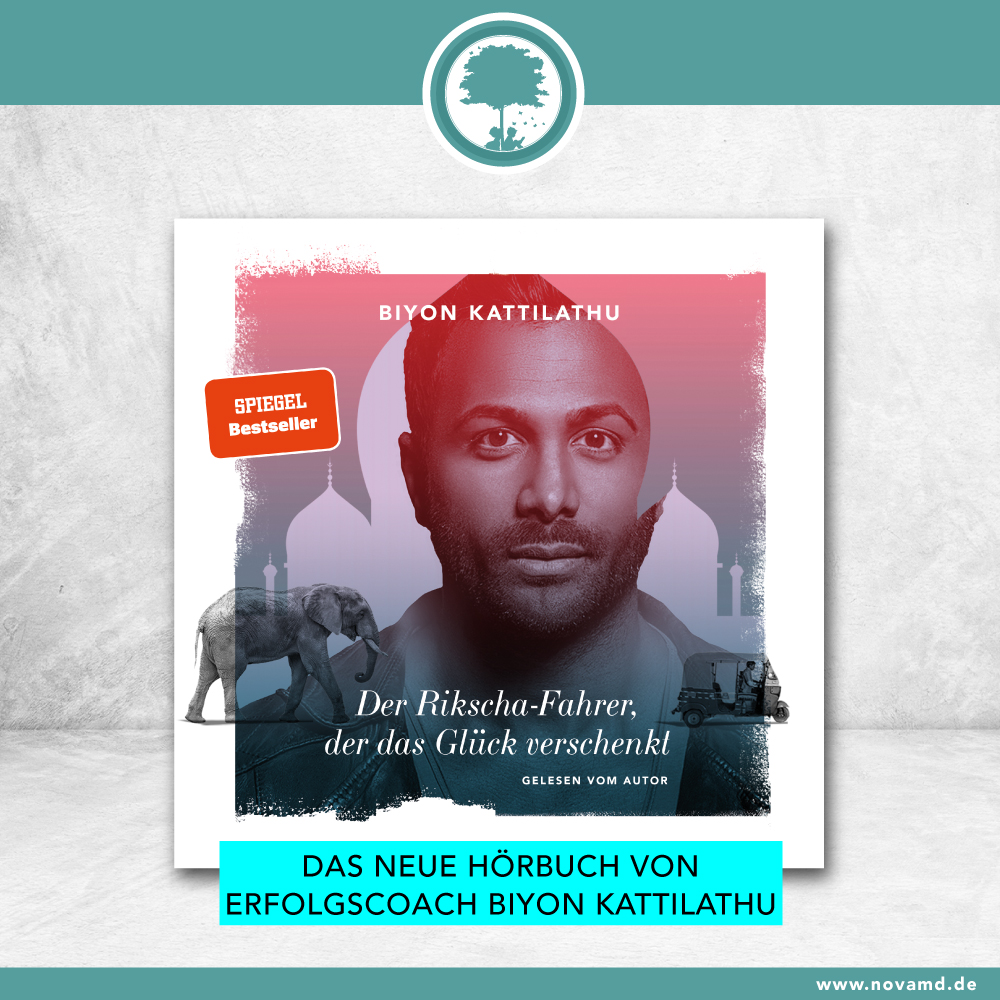 The New Audio Book by Spiegel Bestseller Author Biyon Kattilathu
24.04.2020
On the 28th of April 2020 the new audiobook "Der Rikscha-Fahrer, der das Glück verschenkt" by Spiegel bestselling author Biyon Kattilathu will be published.

Biyon Kattilathu, child of Indian immigrants, is THE motivational entertainer in the digital space. Inspired by his own history, he has conquered the social media stage in a very short time and drew thrilled people in crowds to his channels.

For the first time he now addresses his fans in book form: the main character in his narrated guide is an Indian rickshaw driver. Just like Biyon in his capacity as a speaker and life teacher, the rickshaw driver helps each of his guests with important life problems on the way.

In 12 chapters or episodes, the most important life topics that concern us humans are dealt with. It is about love and loss, about fear and courage, about vulnerability and self-love, about sincerity and the consistent pursuit of our life goals as well as the power to stand by us and make decisions that make us strong for the challenges of life.

The audio book is available from the 28th of April in bookstores and online in Germany, Austria and Switzerland.
Please enter your first name
Please enter your last name
Please enter your email address
This email address is not valid
Please enter your phone number