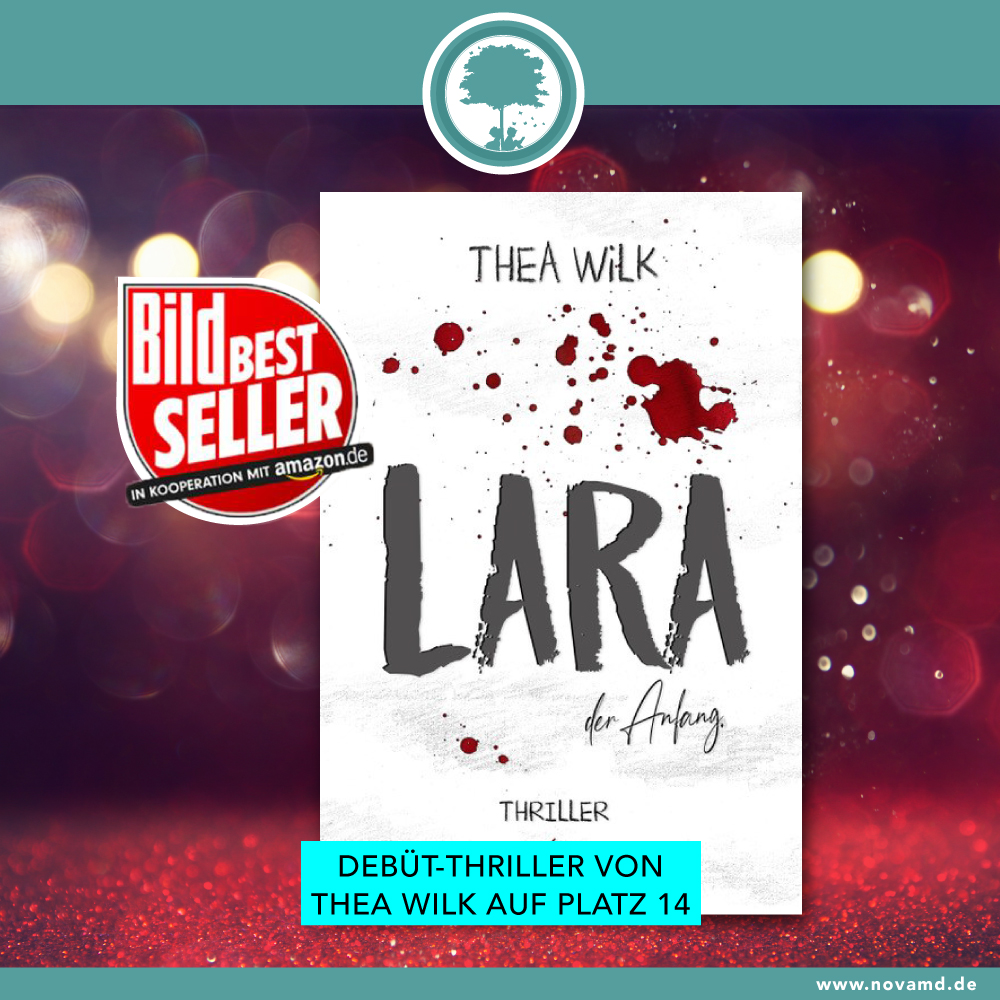 LARA by THEA WiLK in the BILD bestseller Charts
08.05.2020
Just over a month ago THEA WiLK's debut thriller "LARA. der Anfang" was released and immediately made it into the BILD bestseller charts.

THEA WiLK is the thriller pseudonym of bestselling author A.D. WiLK. With her debut romance novel "Wenn du wieder gehst" she also made it into the bestseller charts.

LARA is also currently the No. 1 bestseller on Amazon and has already received almost 150 reviews.
Please enter your first name
Please enter your last name
Please enter your email address
This email address is not valid
Please enter your phone number