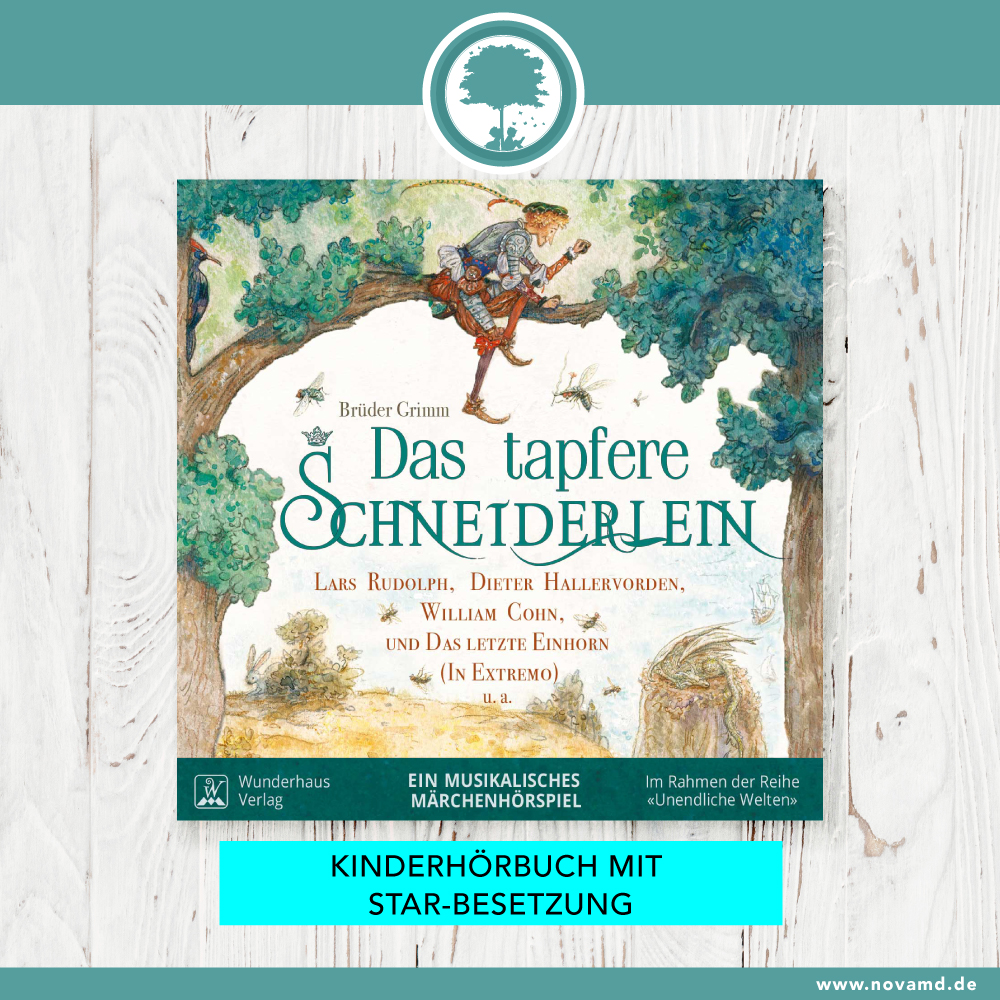 Children's Audio Book with Star Cast
12.08.2020
What unites actor and comedy legend Dieter Hallervorden and rock star, "In Extremo" singer Michael Robert Rhein? Their love for fairy tales. This year, they are together on the cast list for the newly published, modern radio play classic "Das tapfere Schneiderlein", with which the Wunderhaus Verlag is celebrating its premiere at the Frankfurt Book Fair on the 16th of October 2020.


With its own production, the publishing house has achieved a great success. The cast is a real stroke of luck and Lars Rudolph in the leading role as "Das tapfere Schneiderlein" is a direct hit! His very special voice colour fits the main character like a glove. Moreover, several big names came to the rescue. Dieter Hallervorden can be heard as king and William Cohn breathes life into the giant with his exorbitant bass voice. But the real coup is the participation of In Extremo singer, "The Last Unicorn", Michael Robert Rhein. In the radio play he lends, well, of course, the unicorn his unmistakable (singing) voice.


The audio book is distributed exclusively by Nova MD and will be available in stores from the 16th of October.
Please enter your first name
Please enter your last name
Please enter your email address
This email address is not valid
Please enter your phone number