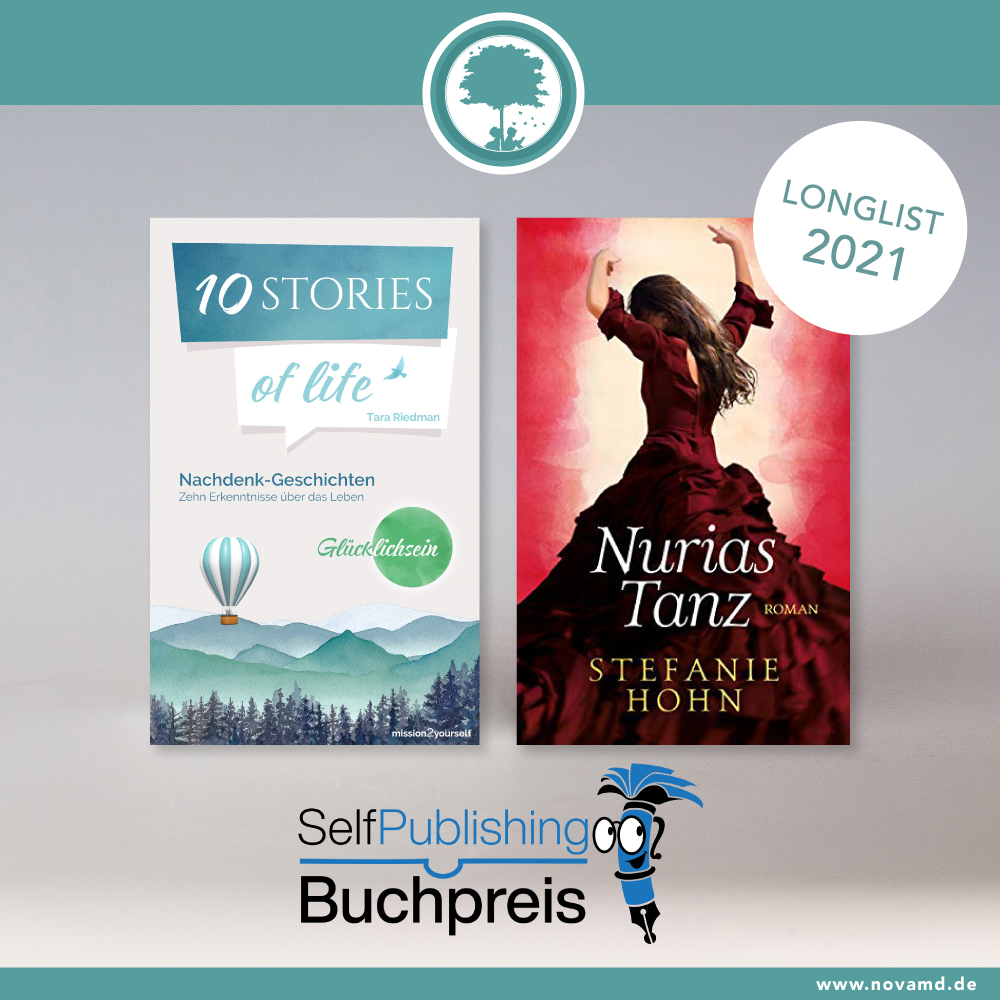 Two Nova Books on the 2021 Longlist
17.09.2021
We are very proud that our authors Tara Riedmann and Stefanie Hohn have made it onto the 2021 longlist of the German Selfpublishing Book Prize with their books. They prevailed against an incredible 1,138 books submitted. We are very curious to see whether "10 STORIES of life" and "Nurias Tanz" will make it.

The shortlist will be announced on October 3, 2021. On October 23, 2021, the winners will be announced at the Frankfurt Book Fair.

The Selfpublishing Book Prize 2021 is endowed with a total of over € 24,000.

We are keeping our fingers crossed for Tara Riedmann and Stefanie Hohn.
Please enter your first name
Please enter your last name
Please enter your email address
This email address is not valid
Please enter your phone number