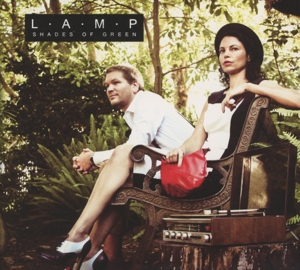 Beschreibung
Bristol is already known worldwide for its top quality musical exports, now Peng Records present L.A.M.P! Bristol based producer Andy Compton has teamed up with Ladybird (from Paris) to make this timeless masterpiece, with the help of The Rurals in-house musical team.

Andy Compton is a well-established name in the house/soul music scene, as well as being the frontman and producer of the group The Rurals, producing more than 20 albums to date.

Ladybird is best known for her singing talents with her group Soldiers of Twlight and her collabs with Llorca, she recently released her debut soul album on Peng, also produced by Andy Compton.

Paying homage to their influences, L.A.M.P have handed over 13 songs of the purist music from the heart, with tinges of jazz funk, acoustic soul & reggae. Watch out for the L.A.M.P live experience coming to a town near you soon!
Bitte gib hier Deinen Vornamen ein
Gib hier bitte Deinen Nachnamen ein
Bitte gib hier Deine e-mail-Adresse ein
Diese e-Mail-Adresse ist nicht gültig
Please enter your phone number