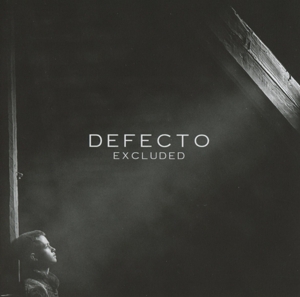 Beschreibung
POWER PROG has the honor to announce the signing of one of the greatest hopes when it comes to Scandinavian progressive metal, stunning Danish quartet DEFECTO.

DEFECTO is an aspiring Danish metal band hailing from the outskirts of Copenhagen. They have written on their flags to create powerful and sophisticated progressive music without sacrificing a unique songwriting or melodies, having band members that each play with superior musical and technical abilities. It's the mixture: DEFECTO believes in hard-hitting songs combined with earwiglike catchy melodies while still paving the way for some seriously melting solos, exalted instrumental performances, symphonic elements, growling vocal use and an expressive personality.

DEFECTO's self-titled debut-EP, released in 2012, showcased a more than ambitious band and was highly acclaimed by both Danish and international reviewers alike. For this first impressive piece of work the band was rewarded with the Best Metal Act 2012 honoring in Copenhagen by Underground Music Awards. A first clear exclamation mark was set! After years of hard work and the refinement of the whole, DEFECTO are here as a real force to present their first longplayer Excluded to the world. They deliever us a sensational and excited progressive power metal masterstroke which has something to offer for all lovers of modern and sophisticated heavy music. Mastermind and overall musical prodidy Nicklas Sonne proves his skills as a highly professional and extraordinarily talented sound engineer and is responsible for the
excellent mixing and mastering. All in all ... The overall package DEFECTO is an almost frightening impressive one!
Bitte gib hier Deinen Vornamen ein
Gib hier bitte Deinen Nachnamen ein
Bitte gib hier Deine e-mail-Adresse ein
Diese e-Mail-Adresse ist nicht gültig
Please enter your phone number