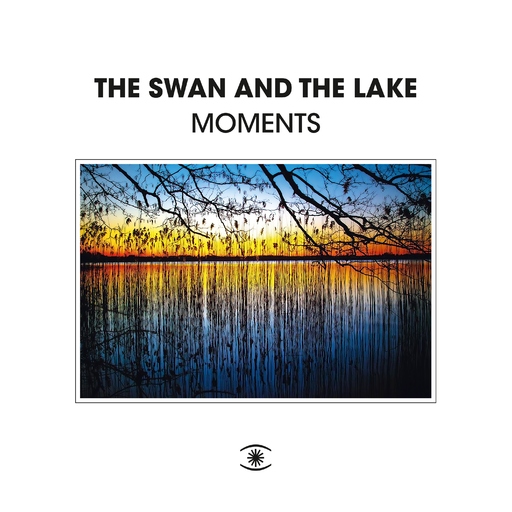 Interpret
The Swan & The Lake
Beschreibung
Danish artist Emil Breum aka The Swan And The Lake. "Moments" & "Clouds" showcases Breum's talent for creating exquisite and sensitive soundscapes whose timeless atmosphere echoes contemporary classical composers as well as some of the more New Age-minded artists of the Berlin School.
This double cd package includes both albums of The Swan and The Lake as well as several bonus tracks

The Danish composer The Swan And The Lake is at it again with his trademark widescreen soundscapes wrapped around 11 new tracks of exquisite Scandinavian balearica (Scandilearic).
With the release of his first album "Moments" last year on Copenhagen's Music For Dreams, we were all introduced to a unique artistic vision. With one foot in the ambient chill out spectrum and the other in everything from classical avant-garde, IDM and jazz.
The music of Emil Svane Breum under his alias The Swan And The Lake is both very accessible yet complex. On his new album "Clouds" we see him expand on those same ideas and with seemingly simple means achieve extraordinary strong emotions.
The jazzy intro of "Fresh Food" leads us into a sublime piece of hazy ambient groover that could easily be mistaken for a lost 80's production from Japan.
"Clouds Over Østerbro" keeps things playfully cool and adds element of scat singing and xylophones, layered over Breum's shimmering bright chords. While the title suggest we are still on Danish soil, this feels like a 5 minute vacation to a tropical paradise!
Guitarist Johan Liepstack makes a guest appearance of "Summer In December" which comes off as an understated anthem that could break out into euphoria at any second, but manages to stay in a sombre state all the way through.
The Mallorca inspired track "Port d'Andratx" comes in two versions - Part 1 called (Sun) shines like a perfect escape into that Cafe Del Mar/ Hostal la Torre sunset ( another feature by Johan Liepstack) and the more deep and melancholic Part 2 is named "Rain".
Bitte gib hier Deinen Vornamen ein
Gib hier bitte Deinen Nachnamen ein
Bitte gib hier Deine e-mail-Adresse ein
Diese e-Mail-Adresse ist nicht gültig
Please enter your phone number