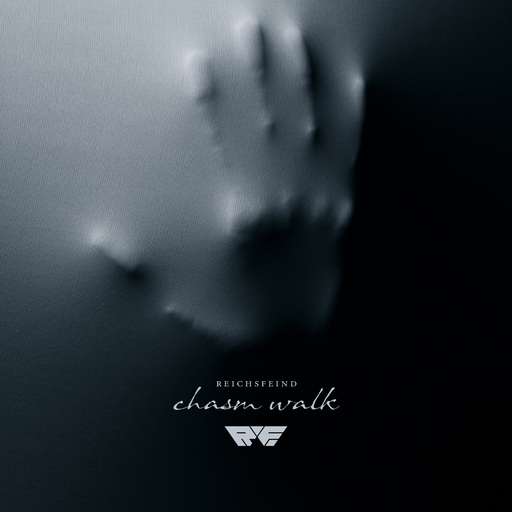 Label
e-noxe / Equinoxe Records
Beschreibung
AFTER THE PROMISING DEBUT OF LIVING IN SPACE, EUPHORIC CRITICS AND LIVE CONCERTS WITH ECSTATIC RESONANCE, REICHSFEIND CONTINUE THEIR CRUSADE AGAINST THE PREVAILING APATHY OF OUR TIMES. CHASM WALK TAKES THE LISTENERS ON AN EMOTIONAL ROLLERCOASTER OF LOVE, DISGUST AND DESPAIR IN PURSUIT OF AN EVER FLEETING LIGHT AT THE END OF THE TUNNEL.
FROM BURNING OCEANS TO CASUAL MILLENNIALS AND MANAGERS WITH EYES WIDE SHUT: CHASM WALK SHOWS THE WORLD ON THE BRINK OF DESTRUCTION - AND HUMANITY WITH IT. OVER THE COURSE OF 14 SONGS MASTERMIND TIMO REVNA EXPRESSES HIS RAGE WITH BRUTAL AND CATHARTIC HONESTY. HIS POWERLESSNESS IN THE FACE OF GLOBAL POLITICAL CRISES. SELFDOUBT BROUGHT UPON BY A DARK PERIOD OF LIFE. WOUNDS INFLICTED AND CONSEQUENCES WHICH HAVE TO BE FACED. THOUGH SOME WOUNDS MAY NOT BE MEANT TO HEAL …
WITH DRIVING DRUMS, PULSING BASSES AND HYPNOTIC SYNTHS REICHSFEIND SPEAK OF THE COMING END OF HUMANITY AND CALL TO ACTION. WHETHER WE TAKE BACK CONTROL OF OUR FATE OR LET FATE TAKE CONTROL OF US: THE TIME FOR CHANGE IS NOW.
Bitte gib hier Deinen Vornamen ein
Gib hier bitte Deinen Nachnamen ein
Bitte gib hier Deine e-mail-Adresse ein
Diese e-Mail-Adresse ist nicht gültig
Please enter your phone number