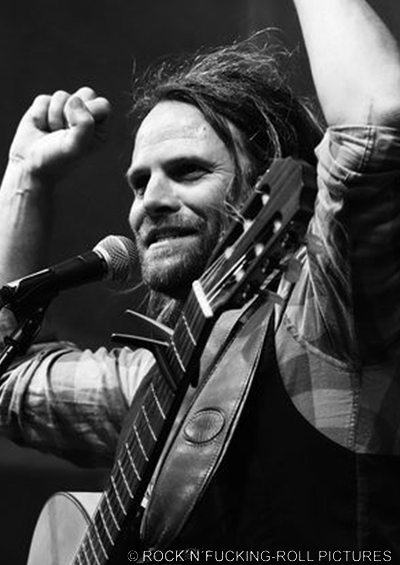 Keller Steff
Stephan Keller, better known as Keller Steff, 39 years young, is a Bavarian musician. Together with his band, the "Keller Steff Big Band", his music cabaret format "3 Men only with Guitar", or as a solo artist, he performs at concerts mainly in Bavaria, Germany.

He grew up in the beautiful Chiemgau area at the Chiemsee and still lives in his hometown today. Steff celebrated his first big appearances as support band for "La BrassBanda". Already at that time the sympathetic and unmistakable Keller Steff aroused considerable sensation among fans of the Bavarian dialect. Today the Keller Steff Solo, his Big Band and the co-production "3 Männer" have about 100 gigs a year. On the large open-air and festival stages, such as the Chiemsee Summer, the Brass Wiesn or the Austrian Woodstock of brass music, Keller Steff sets around 20,000 visitors into a dancing mood.

With his completely own kind of spontaneity, songwriting and humor he creates a individual concert for each gig. Steff not only plays powerful Bavarian lyrics, but also calm and harmonious songs. Each song tells its own story and gives the music and art a different touch.

In his children's book "Der kleine Bulldogfahrer geht auf Reisen" ("The Little Bulldog Driver Goes Travelling"), which he brings onto the market together with the former Olympic cross-country skier Stefanie Böhler, he tells stories about the little main character, the bulldog driver, and his experiences with the crow Eva.
Please enter your first name
Please enter your last name
Please enter your email address
This email address is not valid
Please enter your phone number