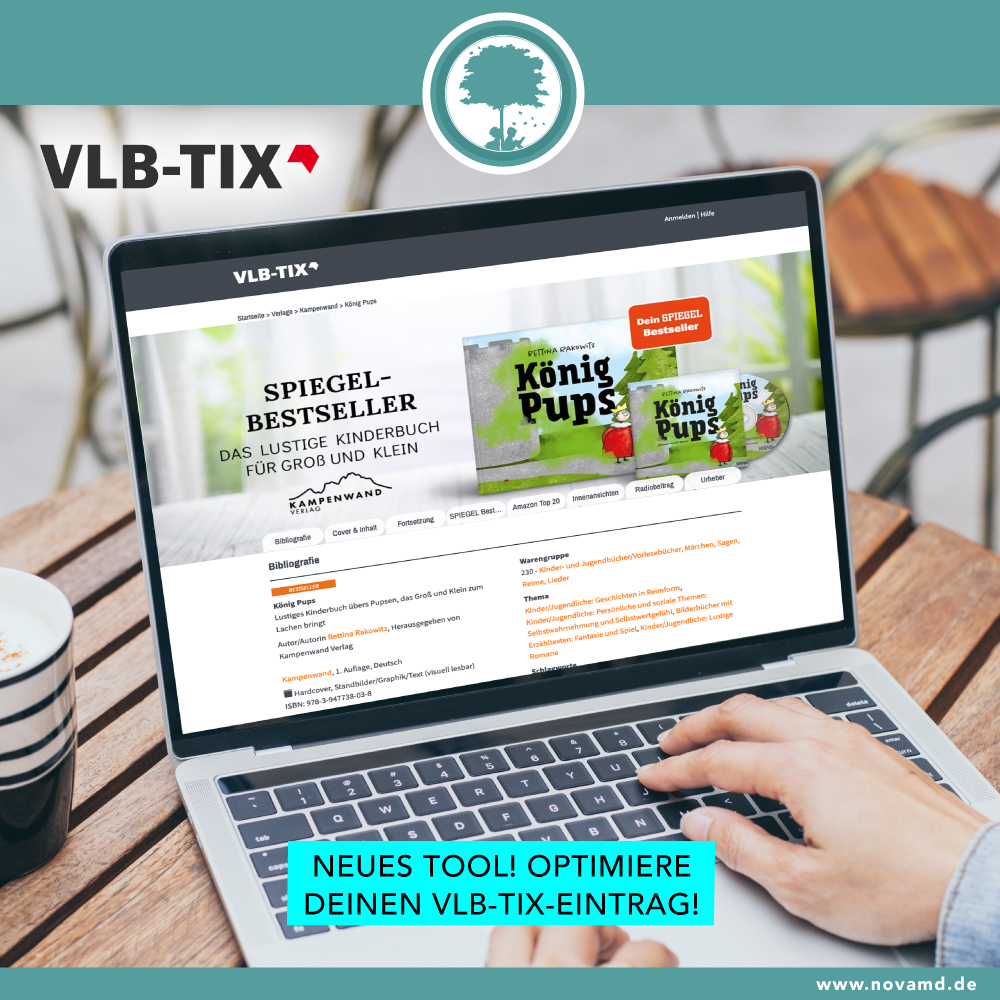 New Tool! Optimise your VLB-TIX entry!
15.02.2022
Reach up to 10,000 users and bookshops via the VLB-Tix!

What is the VLB Tix?

VLB-TIX is the central communication platform with the book trade, through which we make all title-relevant information available.

You can use the VLB-TIX to present your novelties, give them better visibility and market them optimally. That's why the VLB-TIX is the perfect marketing tool to address booksellers and give you the opportunity to present yourself and your titles.

Optimise your VLB-TIX entry for the book trade now via the new tool in your Feiyr account!

Please enter your first name
Please enter your last name
Please enter your email address
This email address is not valid
Please enter your phone number