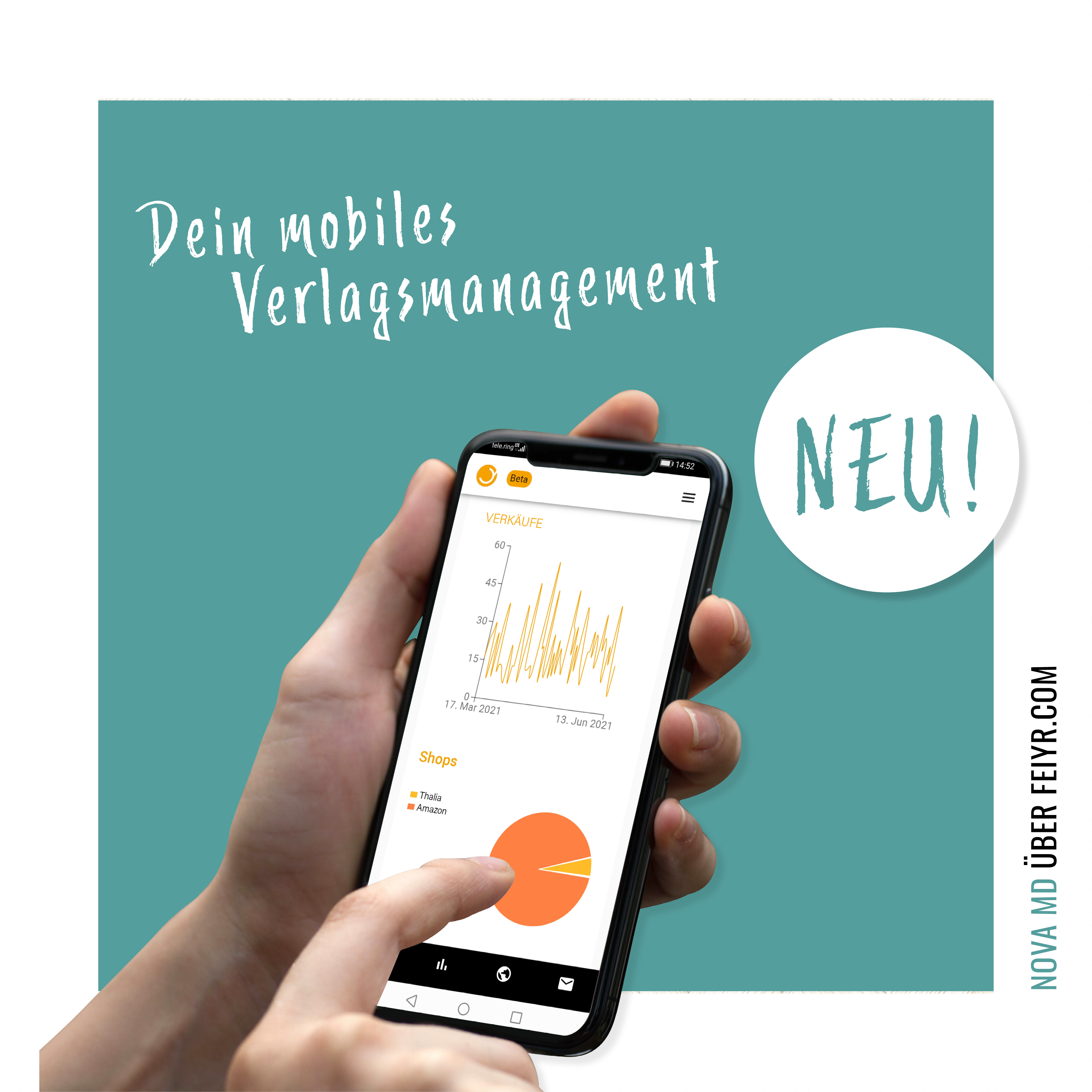 Your Mobile Publishing Management!
19.05.2022
The new Feiyr app for smartphones has many advantages and practical features also for our Nova customers:

- Physical sales: total sales per title, commission deliveries, returns, promos, and current inventory can be viewed at one glance

- Delivery approval: Orders can be conveniently requested via the app

- Returns requests can also be processed via the app

- Write support messages: You can now not only access your Feiyr mailbox, but also easily write support messages to our team directly in the app

- Dark Mode: In the desktop version, many of our customers can't imagine life without it, and now it's also available on the go! You can set the app to dark mode via the settings.

Click here to access the app.
After allowing your device to access the Feiyr account, you can also place the app on the home screen of your smartphone or tablet as usual.

More features are planned soon! It's definitely worth installing the Feiyr app!
Please enter your first name
Please enter your last name
Please enter your email address
This email address is not valid
Please enter your phone number