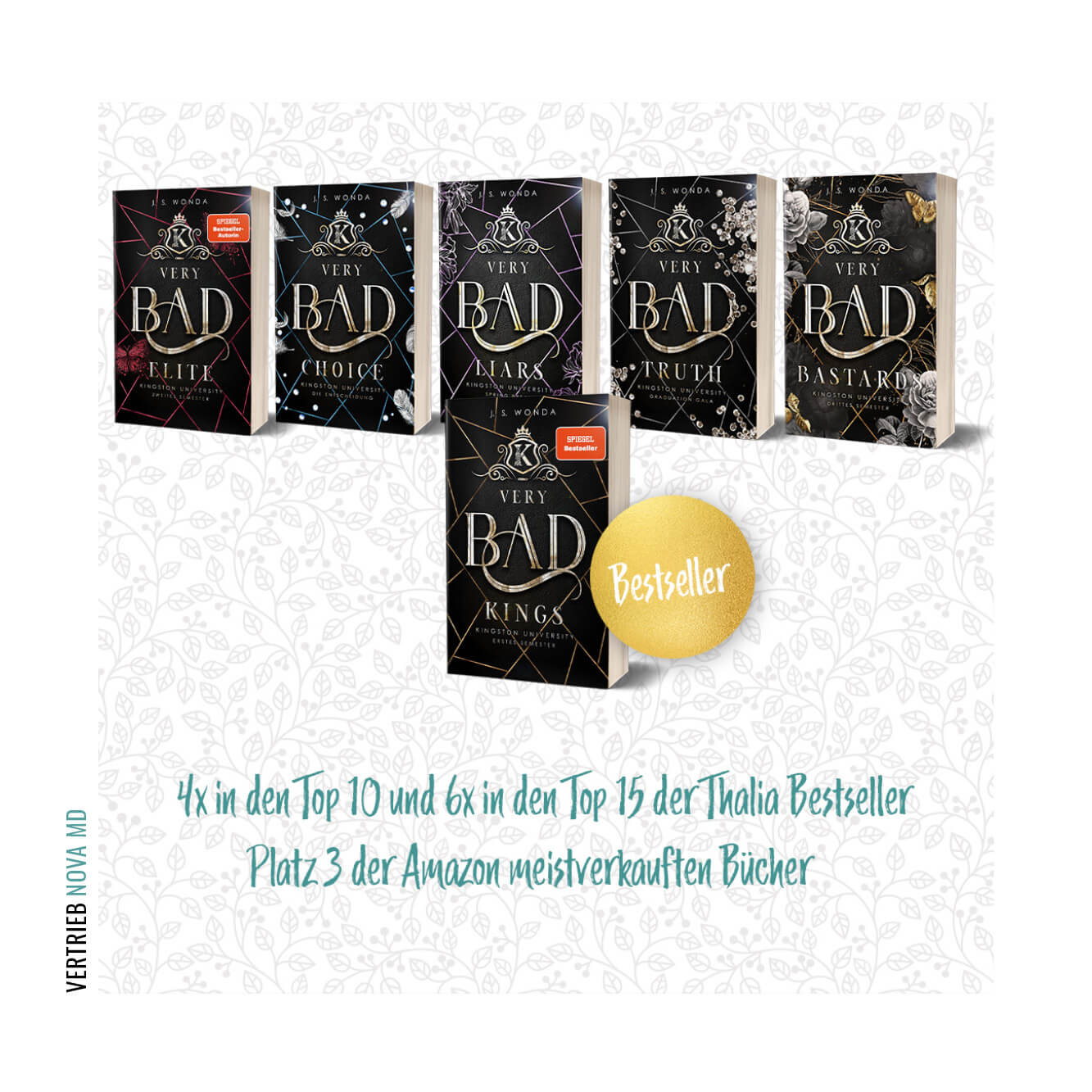 Thalia and Amazon Bestseller Charts for "Very Bad Kings" Series by J. S. Wonda
17.03.2023
The "Very Bad Kings" series by J. S. Wonda is once again storming the bestseller lists of Thalia and Amazon.
Four times she is represented in the Top 10 and six times in the Top 15 of Thalia. With the first volume "Very Bad Kings" at the top at number 1: What a great success!

But Jane is also doing well on Amazon. This week, "Very Bad Kings" is the 3rd best-selling book on Amazon.de.

We remain curious how the eighth volume "Very Bad Sinners" will continue on 11.04!

Congratulations Jane!




Please enter your first name
Please enter your last name
Please enter your email address
This email address is not valid
Please enter your phone number