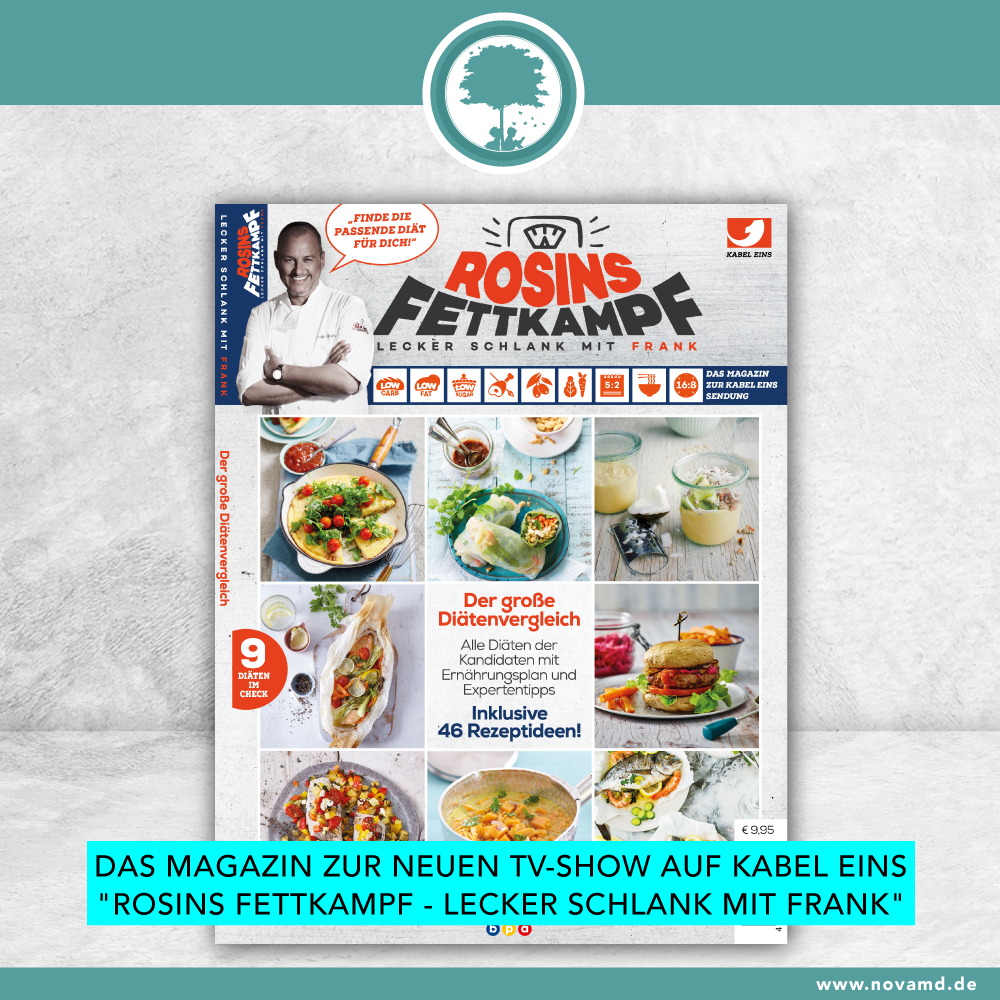 The magazine for the TV show: Rosins Fettkampf - Lecker schlank mit Frank Rosin
21.12.2018
Today the magazine "Rosins Fettkampf - Lecker schlank mit Frank" is released. The two-star chef has changed his eating habits for the kabel eins television program, which will be published as a docutainment format on kabel eins starting Thursday, 3 January 2019. Together with TV chef Sebastian Lege and eight candidates, he declares war on the kilos. Frank Rosin became known with the TV formats "Rosins Restaurants" and "The Taste".

In the magazine accompanying the program you can read about the candidates' diets, including a diet plan, expert tips and interviews. In addition, 46 different recipe ideas are included. The magazine is published by bpa media Zeitschriftenverlag and distributed by NOVA MD in all bookstores and online shops.

Here you can order the magazine.
Please enter your first name
Please enter your last name
Please enter your email address
This email address is not valid
Please enter your phone number