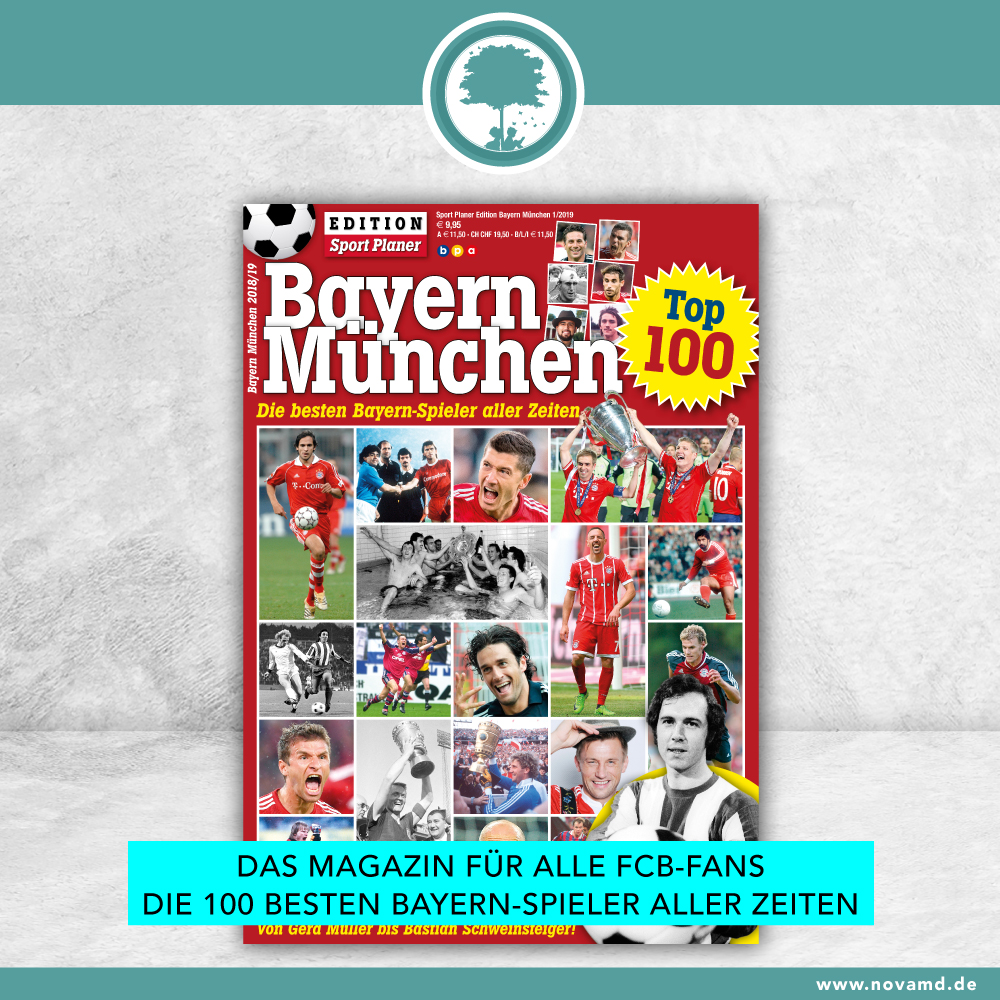 The Best 100 Bayern Players of All Time - Now for Sale!
23.01.2019
On 27 February 1900 a club was founded in a Munich restaurant, which today is the most successful club in Germany: FC Bayern München. In more than a century, numerous players have stood out, whose performances have contributed significantly to the success of the German record champion and record cup winner. This is why bpa media gmbh presents the 100 best Bayern players of all time in its Sport Planner Edition.

The magazine is distributed exclusively by NOVA MD and is available everywhere in bookstores and all well-known online shops.
Please enter your first name
Please enter your last name
Please enter your email address
This email address is not valid
Please enter your phone number