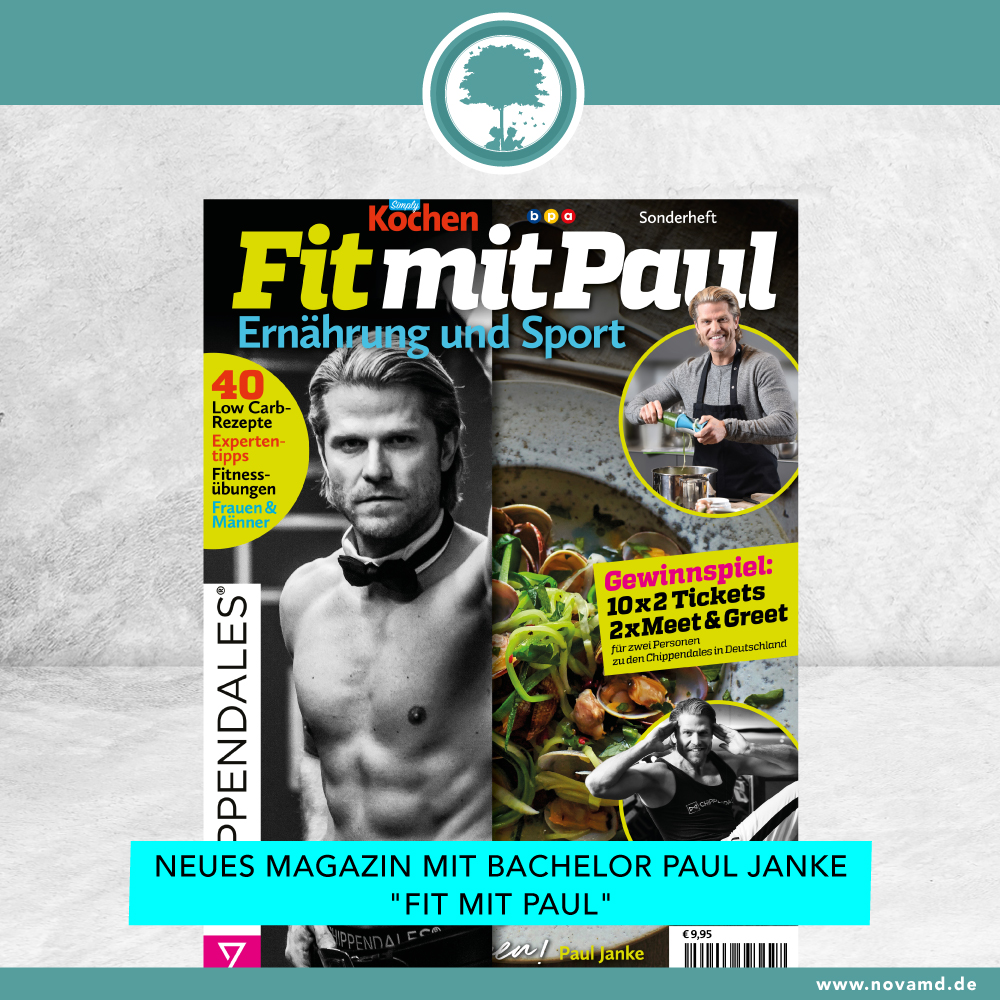 New at Nova MD! Fitness Tips with Bachelor Paul Janke
12.02.2019
New in Nova MD's repertoire is the special issue "Fit mit Paul" with Bachelor Paul Janke.

"When bpa media Verlag approached me with the idea of creating a fitness and nutrition magazine, I didn't have to think twice. I have known for a long time that sport and healthy nutrition are inextricably linked in order to get the best out of me and my body". says Paul.

In fall 2019, he will be touring all over Germany with the infamous Chippendales and of course he has to be in top shape. In the first part of the magazine there are 40 great low carb recipes and basics of the low carb principle by Marion Jetter (a nutrition expert). In the second part he shows his favorite exercises together with ex-soccer national player David Odonkor.

The magazine "Fit mit Paul" by Paul Janke is published by bpa media Verlag and distributed exclusively by Nova MD in bookstores. Click here to get to the online shops.
Please enter your first name
Please enter your last name
Please enter your email address
This email address is not valid
Please enter your phone number