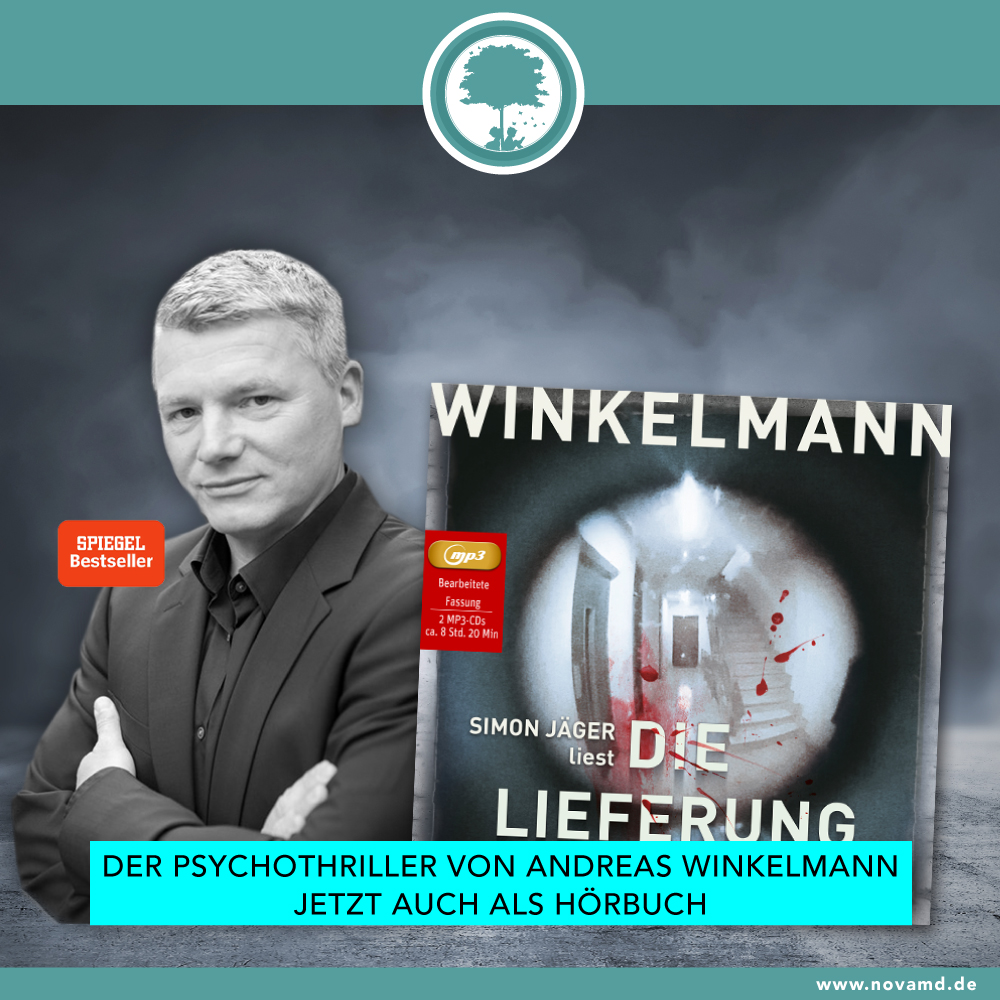 The New Psychothriller by Andreas Winkelmann Also Available as Audio Book
30.04.2019
After the sensational success of "Das Haus der Mädchen", which was in the top 10 of the SPIEGEL bestseller list for weeks, Andreas Winkelmann's new psycho thriller will be released on the 18th of June as an audio book with a high-tension guarantee.

"DIE LIEFERUNG" is read by Simon Jäger and offers 500 minutes of thrills.

The audiobook can be pre-ordered as of now and is distributed exclusively by Nova MD to all known online shops and bookstores.
Please enter your first name
Please enter your last name
Please enter your email address
This email address is not valid
Please enter your phone number