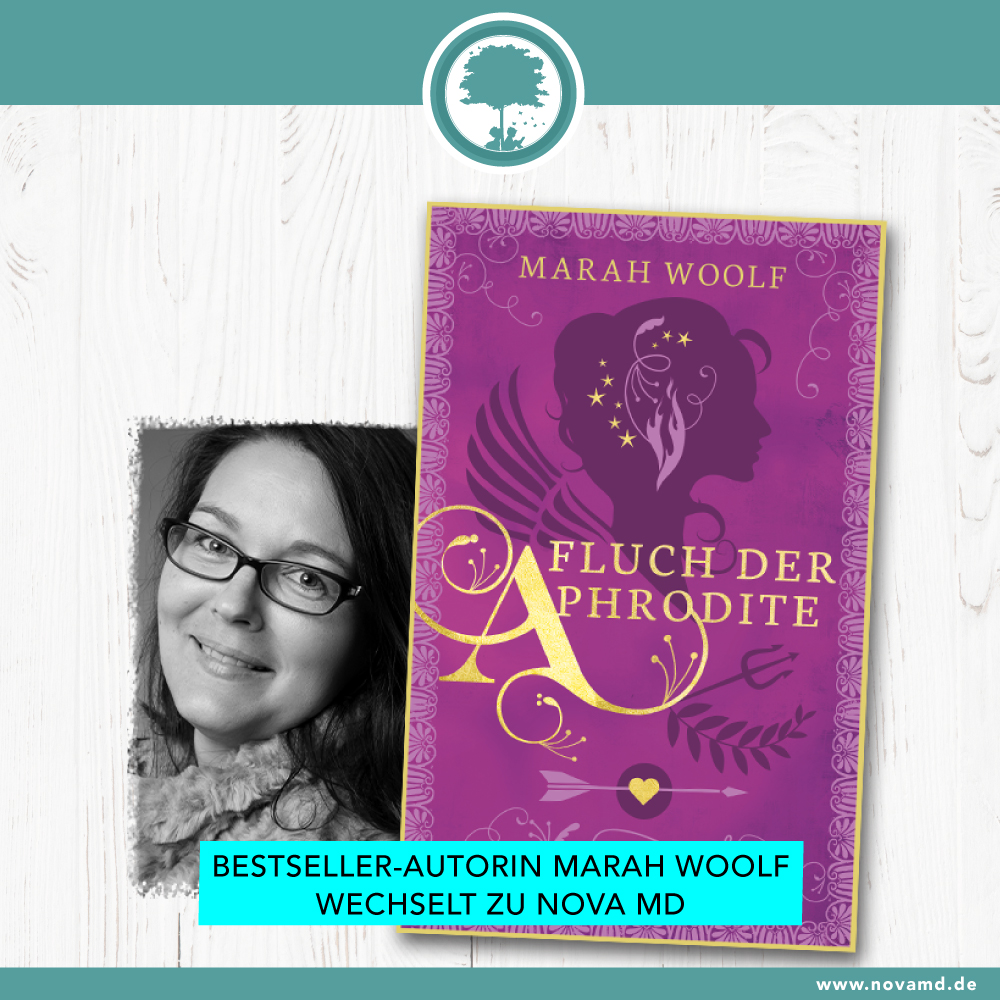 Bestselling author Marah Woolf switches to Nova MD
03.03.2020
Marah Woolf has been a bestselling author for years, and has sold over 1 million books/eBooks in total. She has also won many awards, including the first German Indie Author Award.

With her latest book "Fluch der Aphrodite", which will be published on March 6, 2020, Marah Woolf relies on the service of Nova MD. As always, the book is available in all bookstores in Germany, Austria and Switzerland.

During the pre-sales phase, "Fluch der Aphrodite" has already made it into the Top 10 of the Amazon bestseller list "Historical Fantasy Novels".
Please enter your first name
Please enter your last name
Please enter your email address
This email address is not valid
Please enter your phone number