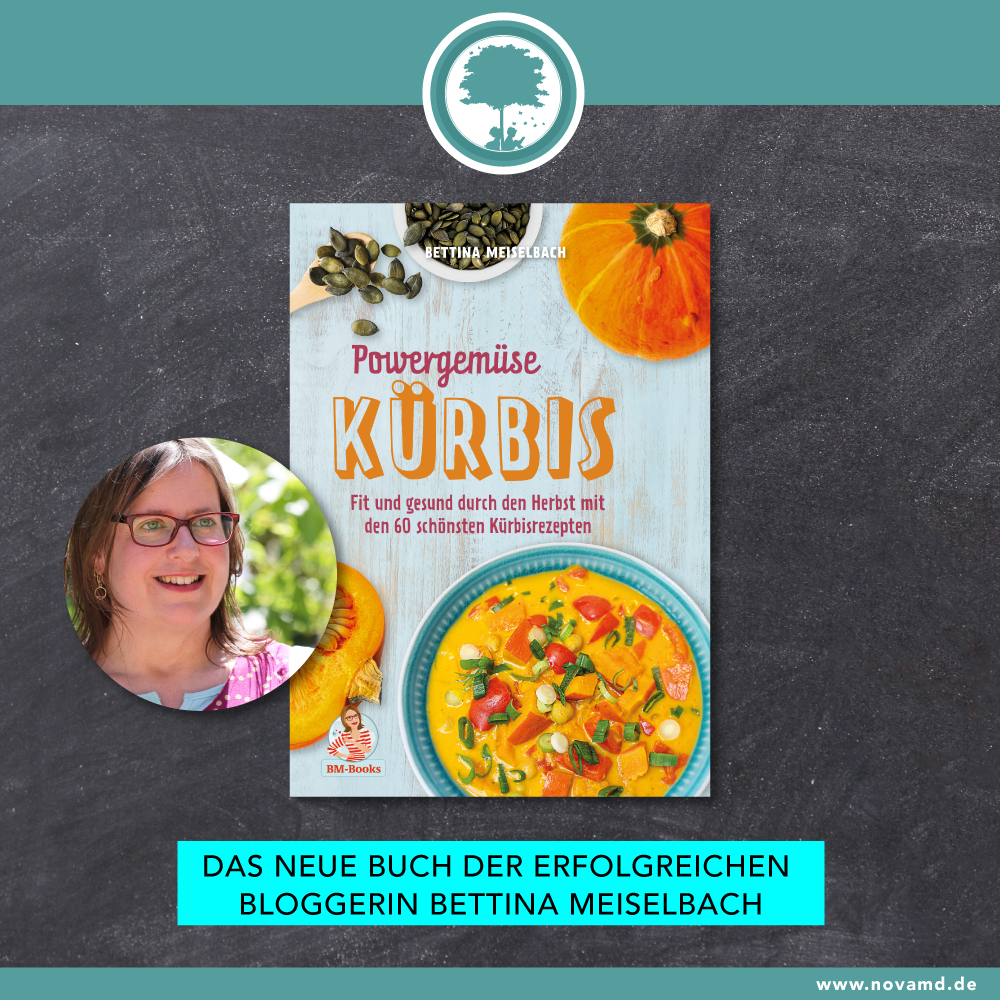 Happy Carb - The New Cookbook by Bettina Meiselbach
07.08.2020
It is time that a new cookbook creatively showcased the qualities of pumpkin in 60 recipes and that these are presented in a carbohydrate-reduced form, without refined sugar, free of wheat and largely soya-free.

In addition, there is a whole range of information about the pumpkin and practical tips on how healthy eating can be implemented in a very uncomplicated way. The book "Powergemüse Kürbis - Fit und gesund durch den Herbst mit den 60 schönsten Kürbisrezepten" (Pumpkin Power Vegetables - Fit and healthy through autumn with the 60 most beautiful pumpkin recipes) contains recipe ideas from breakfast to dinner and even hobby bakers get their money's worth.

Recipes such as the Butternut Patties with gingery nut cookies, the spaghetti squash soup with chicken, the vegetarian Hokkaido cream spinach casserole or the nutty chocolate pumpkin gingerbread show what makes this autumn pumpkin happy.
Please enter your first name
Please enter your last name
Please enter your email address
This email address is not valid
Please enter your phone number