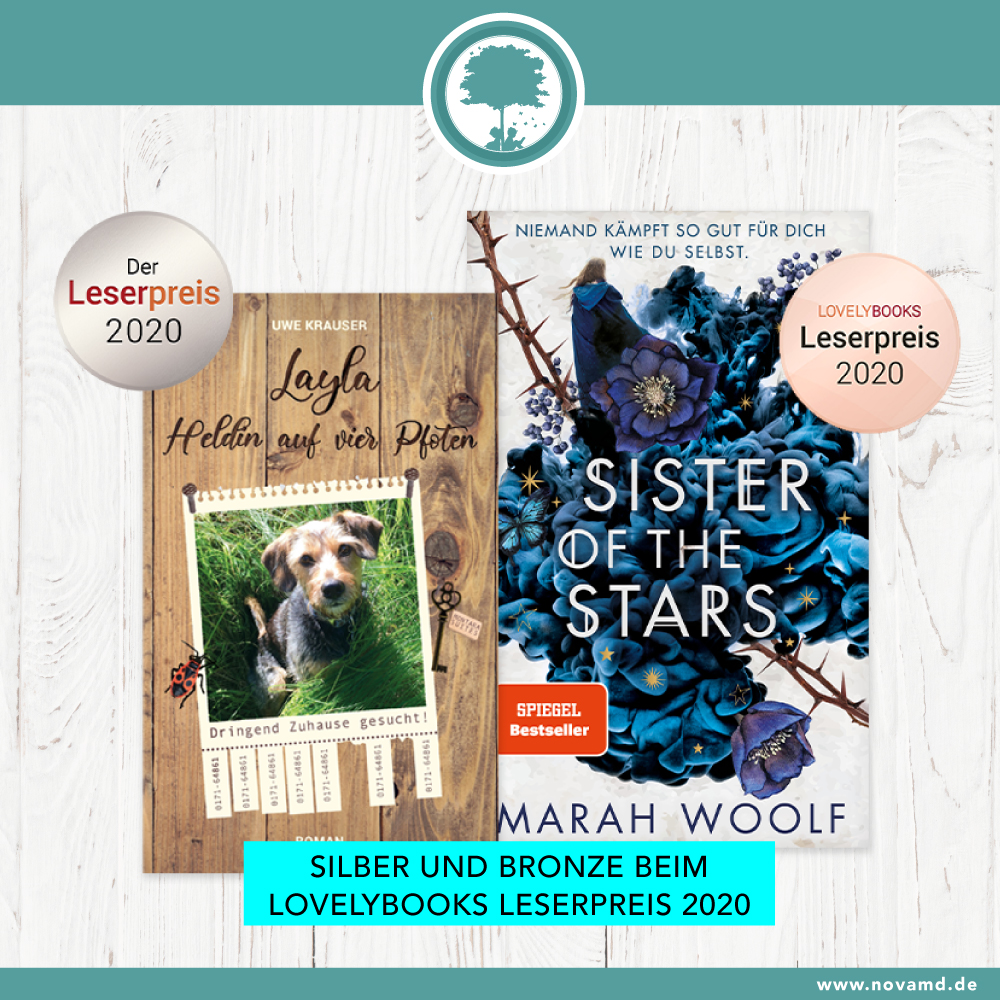 Second and third place at the Lovelybooks Reader Award 2020
02.12.2020
Two winners of the Lovelybooks Readers' Prize 2020 also come from Nova MD.

Author Marah Woolf took third place in the category "Fantasy & Science Fiction" with her Spiegel bestseller "Sister of the Stars".
Uwe Krauser won second place in the category "Novels" with "Layla - Heldin auf vier Pfoten".

We congratulate both of them on this great success!
Please enter your first name
Please enter your last name
Please enter your email address
This email address is not valid
Please enter your phone number