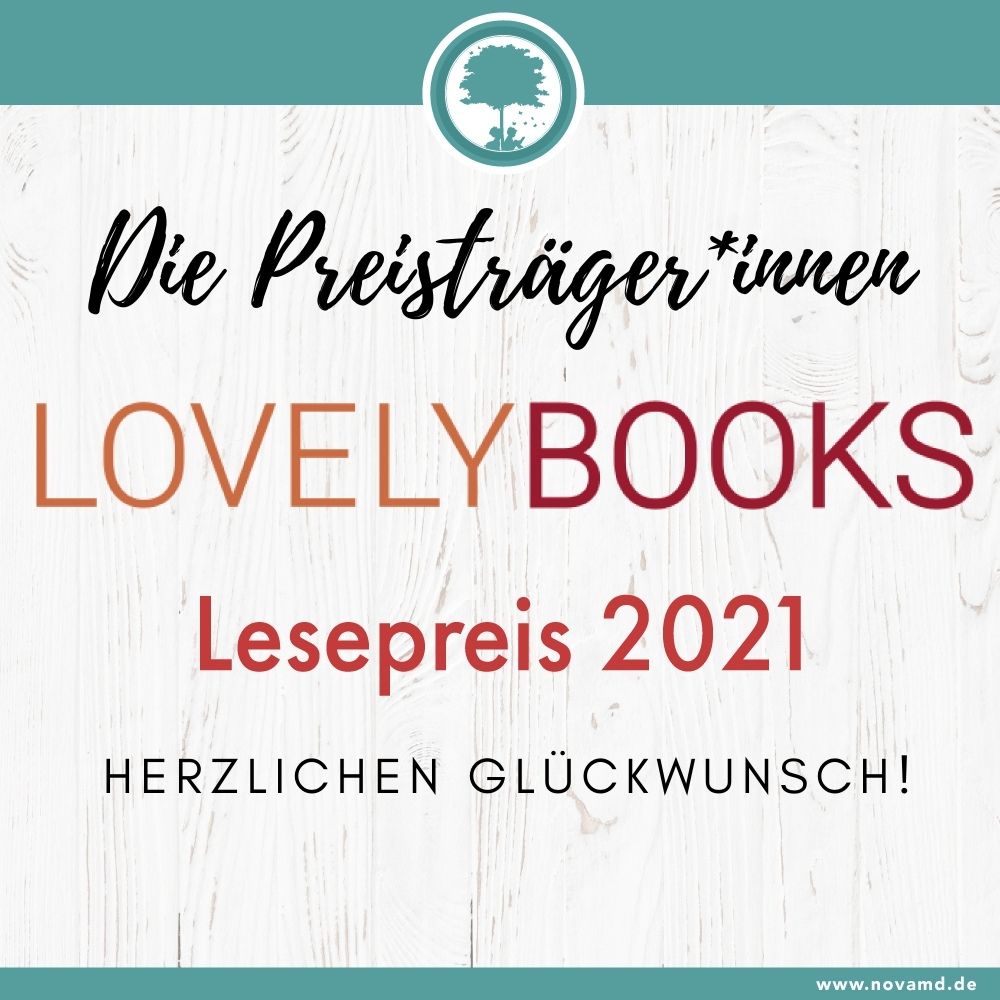 These are the best books of the year 2021!
26.01.2022

Thousands of readers have decided which books will receive the Readers' Prize 2021. Among the prize winners are two Nova MD authors and two Kampenwand Verlag authors, who won the following (6 in total) places:


Prize Winner Entertainment:
#11 Phoebe & Layla by Uwe Krauser

Prize winner children's books:
#9 Rosalie by Uwe Krauser

Prize winner romance novels:
#25 Very Bad Kings by J. S. Wonda

Award Winner Crime/Thriller:
#22 Verdorbene Brut by Andrea Reinhardt

Award Winner Young Adult Fantasy:
#11 Sister of the Night by Marah Woolf
#14 Zepter aus Licht by Marah Woolf

Congratulations to all award winners!
Please enter your first name
Please enter your last name
Please enter your email address
This email address is not valid
Please enter your phone number