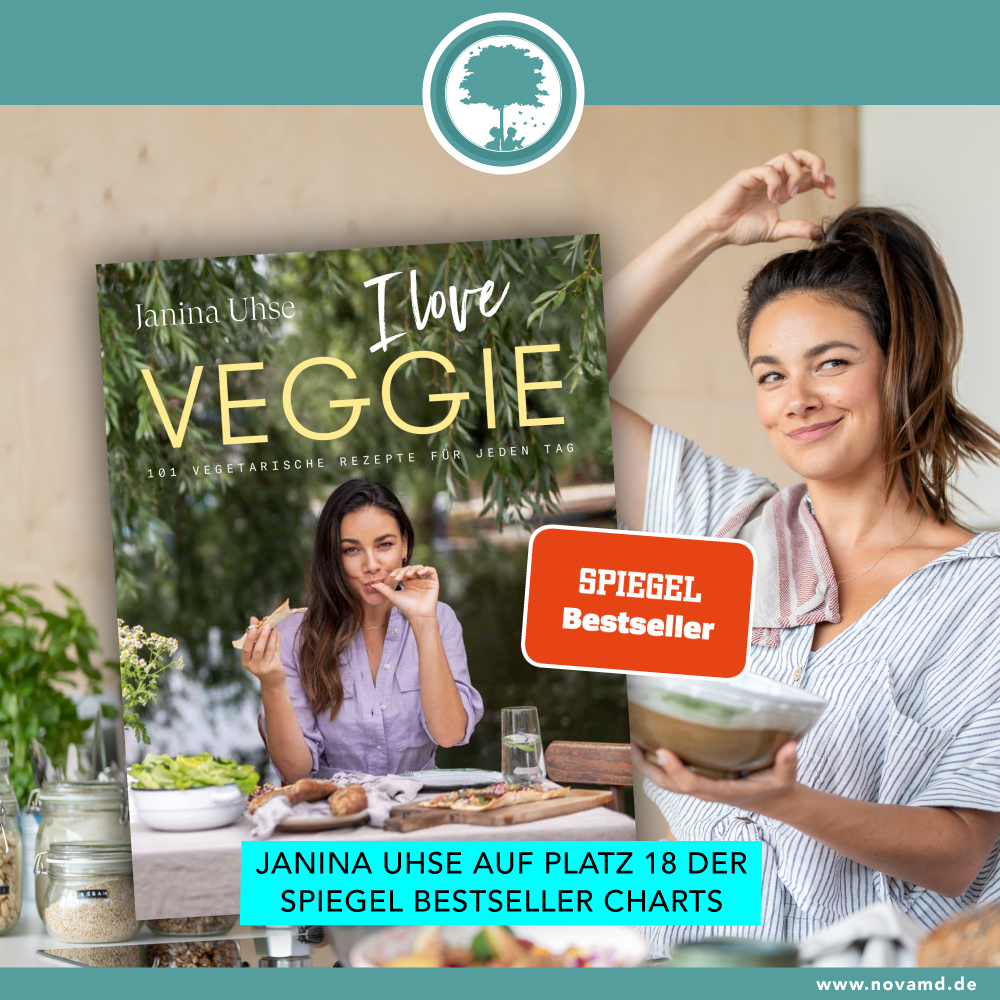 Actress and Food Blogger Janina Uhse Made It Straight to the Spiegel Bestseller List With Her Vegetarian Cookbook!
24.11.2021
Actress and food blogger Janina Uhse made it straight to the Spiegel bestseller list with her vegetarian cookbook! The Spiegel bestseller list of November 24th, 2021 proves it: a lot of love, expertise, a motivated team and commitment pay off. With "I LOVE VEGGIE" the actress and food blogger Janina Uhse presented her second self-published cookbook on October 19th, 2021. And it made it onto the Spiegel bestseller list straight away.

The whole Nova MD team congratulates on this great success!
Please enter your first name
Please enter your last name
Please enter your email address
This email address is not valid
Please enter your phone number