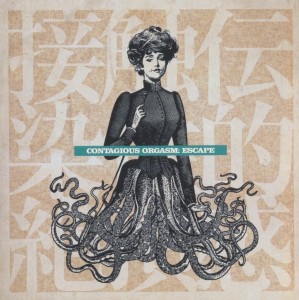 Interpret
contagious orgasm
Beschreibung
with escape contagious orgasm continue to plough their uniquely peculiar furrow of audio experiments and self
improvement, exploring the strange landscapes of numerous musical styles. dealing with influences ranging from
ambient, dub, idm/electronica and electro to dark ambient and noise, it is an impossible task to completely
comprehend this albums scope within just a few listens. this aural voyage atmospherically varies from hypnotic
echo-based beat pulses and moony synthesized melodies up to disturbing industrial soundscapes. mighty bass
strokes, a multitude of different rhythms, manipulated voices and skillfully applied samples result in an
adventurous and enthralling work of sonic art captivating with its deep, transparent production. turn off the
light and let yourself fall into this album's very own flow. a quite accessible, multifarious, and yet typical element
of contagious orgasm's wide cosmos in its charm, enjoyment and surprise.
Bitte gib hier Deinen Vornamen ein
Gib hier bitte Deinen Nachnamen ein
Bitte gib hier Deine e-mail-Adresse ein
Diese e-Mail-Adresse ist nicht gültig
Please enter your phone number