Formular
hier
ausfüllen und unverbindlichen Vertriebsvertrag anfordern. Unser Vertriebsteam wird sich mit Dir in Verbindung setzen.
CD-Vertriebskanäle
Als etablierter CD-Vertrieb und CD-Großhändler decken wir alle notwendigen Vertriebskanäle ab und können Dir Musikmanagement-Tools zur Verfügung stellen, um Dein physisches Release auf den Markt zu bringen.
Bereits einige namhafte Musiklabels und Interpreten konnten durch den Großhandelsvertrieb von Nova MD erfolgreich den physischen Musikmarkt erobern.

Hier hast Du eine Übersicht aller aktuellen Tonträger:
Top Releases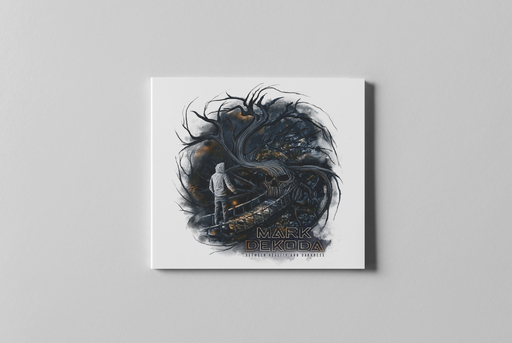 CD-Digipack 12cm 4Page Matt coating inkl. CD-Booklet 8 pages / Roundup 73 min. Playtime


1: Between Reality And Darkness
2: Schatten Feat. Kati Winter
3: Labyrinth Feat. Gizmo And Mac
4: Elixir
5: Cut The Line Feat. Drumcomplex
6: Into The Rain
7: Deepest Level Feat. Droplex
8: Oxigen
9: Instinct Feat. Sound And Temper
10: Virtual Damage
11: Devil Inside Feat. Vanessa Sukowski
12: Schwarzes Signal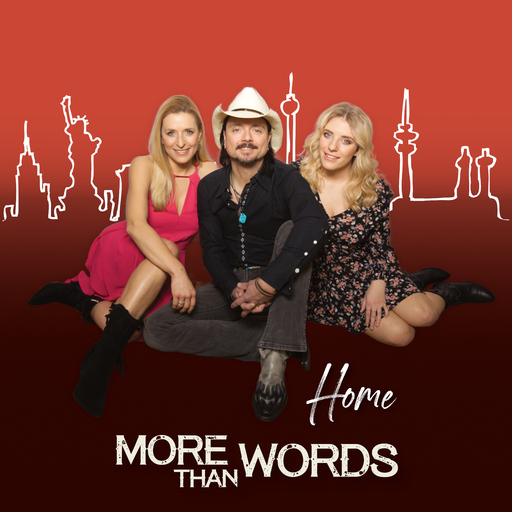 MORE THAN WORDS sind Stefanie Hertel, Lanny Lanner und Johanna Mross.
Mit ihrem Debüt-Album HOME zeigen, wohin ihre musikalische Reise gehen wird und treten den Beweis an, dass moderner Pop-Country-Rock auch hierzulande das Publikum abholen kann.


01 HOME
02 NAIVE
03 TWO SECONDS ON A HIGHWAY
04 SOMETHING LIKE DAD
05 GOOD DAY
06 HEAVEN IS A PLACE LIKE THIS
07 LET'S NOT GO TO BED ANRGY
08 A LIFE THAT'S GOOD
09 I'LL BE THERE FOR YOU
10 IT'S ABOUT TIME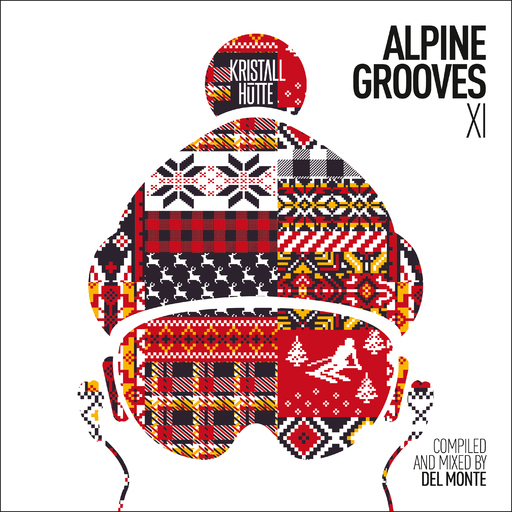 "Die stylischte Skihütte in den Zillertaler Alpen in Österreich feiert heuer ihr 15-jähriges Bestehen.
Den dazugehörigen Soundtrack zur Schisaison gibt es wieder in doppelter Ausführung:
Alpine Grooves 11 - nach dem bewährten Konzept mit den besten Deep-House und Indie-Dance Tracks.
Teil 11 besticht wieder durch guten Geschmack und mit feinst ausgewählten Sounds von Top Artists wie Claptone, Xinobi, Kymatik u.v.m. hört rein und lässt euch überzeugen!!!

Alpine Grooves Easy Beats 3 - die etwas chilligere Ausführung mit den besten Tracks aus verschiedensten Genres - raffiniert zusammengestellt die ein gesamtes Meisterwerk ergeben.


1. Xinobi - Far Away Place (Jody Wisternoff & James Grant Remix)
2. Blanche - City Lights (Gorje Hewek & Izhevski Remix)
3. Guy Mantzur & Roy RosenfelD - Epika
4. Volen Sentir - Fatoumata
5. Malandra Jr. - Magnetik
6. Luis Junior - Playing Tonight
7. Fabio Aurea - Yini feat. Toshi (Armonica Remix)
8. Kymatic - Bloemen En Flinders (Original Mix)
9. Bicep & Hammer - Dahlia
10. L. Doblado - Lie Alone (16 Bit Lolitas Remix)
11. Claptone - Abyss Of Love feat. Nathan Nicholson (Dario D'Attis Remix)
12. GRAZZE & Tomi H feat. Lawn - Time We Are In (Tube & Berger Remix)
13. Lauhaus & Mario Franca - Audience (Original Mix)
14. Marc Holstege feat. KnowKontrol - Meraki (Original Mix)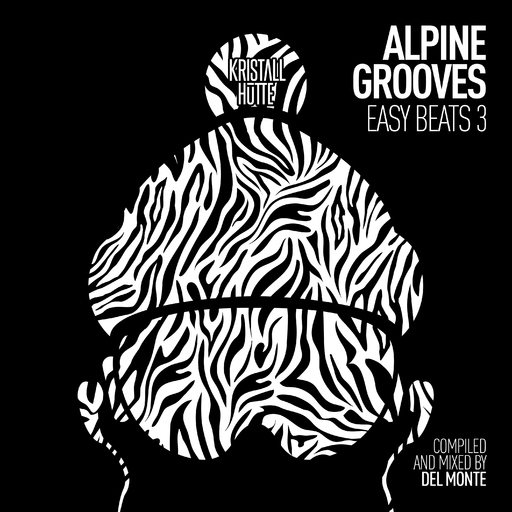 "Easy Beats steht für musikalische Qualität abseits des Mainstreams und besticht durch guten Geschmack und ihre sorgfältige Auswahl. Diese außergewöhnliche Compilation mit Top Act wie NU, Kraak & Smaak; Polica, Kid Simius u.v.a. macht dieses Album zu einem exklusiven und besonderen Hörerlebnis…... hört rein und lässt euch überzeugen!!!
Compiled und gemixt von Kristallhütten Resident DJ Del Monte und Musicpark records.


1. Poliça - Smug
2. Melanie De Biasio - Afro Blue
3. NU - Cosa Mia
4. Luca Musto & Iorie - After All
5. Rapossa - Friday Show
6. Kid Simius - Living It Up (Matthias Zimmermann Remix)
7. Leisure - Money
8. Kraak & Smaak – Sommeron (ft. imugi ???)
9. Hundreds - Un-Unify (Kasper Bjorke Remix)
10. Sandeman, Leon Power - Make This Right (Rapossa Remix)
11. lorie & Arutani - De la Vida
12. Lee Jones - One Grain
13. Pablo Nouvelle feat. Andreya Triana - Sunshine In Stereo (Richard Dorfmeister & Stefan Obermaier Extended Mix)
14. Thor Rixon feat. Roxy Caroline - He Held Him Close
15. Lycoriscoris - Belong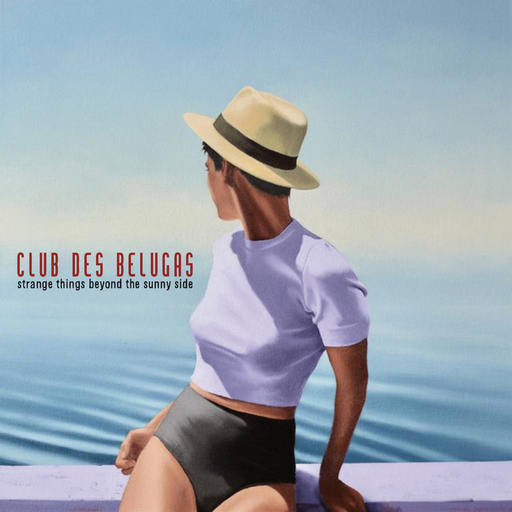 Club des Belugas is coming of age!
This is their 18th year and their 11th Studio Album called "Strange Things Beyond The Sunny Side"
Almost 2 years in the making, this much anticipated release does not disappoint. Club des Belugas has used firm favorite vocals from Maya Fadeeva, Anna-Luca, Antoine Villoutreix, Ashley Slater, and Iain Mackenzie. They combine their talents to make an amazing and sophisticated modern classic Nujazz masterpiece. Perfect for the bars and cool clubs of the world or for just chilling at home.
For sure you will hear this album on your favorite radio stations this coming autumn, if not get requesting, it's a must listen to.
Club des Belugas is the leading Nujazz band in Europe, setting standards that the competition envy. They have combined contemporary European Lounge & Nujazz Styles with Brazilian Beats, Swing and American Black Soul of the fifties, sixties and seventies using their unique creativity and intensity.
Their music has appeared on illustrious TV adverts from Samsung, LG, Victoria's Secret, McDonalds USA, Nivea, Whiskas, Issey Miyake, Woolworth, KIA, Honda, TESCO and even The German National Soccer Team.
They also have appeared on over 2000 compilations (almost 10 million CDs), in hundreds of TV shows and series like Homeland, CSI Miami, CSI New York, Revenge, SYTYCD USA, Oprah Winfrey Show, Dancing with the Stars and in many international movies.
Their live band has performed more than 350 times with concerts all over the world.
Get playing and make it THE Jazz Album of 2019 and on!!!!
With special thanks to Johnny Popkess for his amazing painting used for the cover.


001 Club des Belugas Quapa (part 1) DEUY41900085 02:27
002 Club des Belugas Quapa (part 2) DEUY41900086 04:10
003 Club des Belugas & Maya Fadeeva Don't Look Back DEUY41900087 04:49
004 Club des Belugas & Anna-Luca Crazy Lazy Friday Afternoon DEUY41900091 04:00
005 Club des Belugas & Antoine Villoutreix Oh My Girl (French Version) DEUY41900080 03:31
006 Club des Belugas & Iain Mackenzie There's Nothing But You DEUY41900092 05:05
007 Club des Belugas & Anna-Luca Strange Things Beyond the Sunny Side DEUY41900088 04:07
008 Jack & Jointz Running Life (Club des Belugas Remix) DEDW91600741 03:46
009 Club des Belugas & Iain Mackenzie Yadadey Samba DEUY41900090 03:55
010 Club des Belugas Part Time Aliens DEUY41900089 03:49
011 Maya Fadeeva Lithium (Club des Belugas extended Mix) DEUY41900093 03:54
012 Club des Belugas Secondary Importance DEUY41900094 03:46
013 Moca Hear My Call (Club des Belugas Remix) DEDW91800882 04:29
014 Club des Belugas La Taillade DEUY41900095 03:34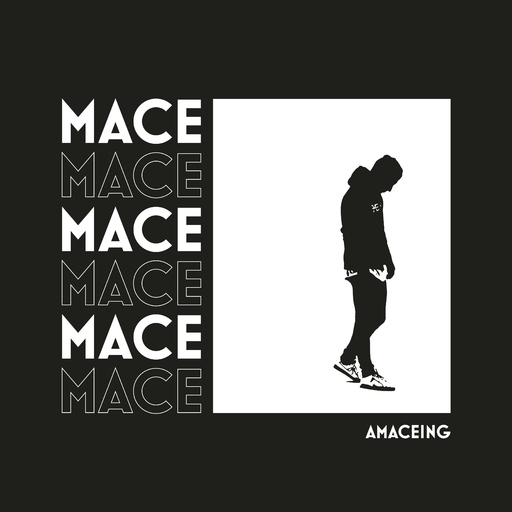 Mit seiner Debütsingle "Schubladendenken" hat Mace bewiesen, dass seine Art von Musik jede potentielle Schublade sprengt. Er versteht es rythmisch zu variieren und unter Beweis zu stellen, wie unbefangen moderner Rap aus Österreich klingen kann. Egal ob der junge Wahlsalzburger persönliche Erlebnisse reflektiert ("Weißt du noch"), zwischen schnelleren und langsameren Passagen hin und her springt oder kompromisslos die Autotune Keule auspackt ("Alle so wie du"). Mace lädt den Hörer mit seinen Erzählungen auf eine Reise durch sein seine Erfahrungen, Emotionen und Verrücktheiten ein. Diese Einladung nehmen wir dankend an. Die Frisur sitzt, die Stimmung brodelt und die Stimme brettert über den Beat wie eine Dampflock. Trotz der Mischung unterschiedlichster Stilrichtungen und furchtlosem Mut sich selbst ausprobieren, schafft es Mace unbeeindruckt ein klares Soundbild zu definieren und nicht im Chaos verschiedener Inspirationsquellen unterzugehen. Auch wenn er von sich selbst sagt "Ich muss meinen Weg vielleicht erst finden". Dieser Weg zeichnet sich immer klarer ab und kennt nur eine Richtung. Nach oben.

1. AMACEING
2. Unikat
3. Mojito
4. Autopilot
5. An mir vorbei feat. Mista M
6. Alle so wie du
7. Sekundentakt feat. Amun Mcee
8. Das Girl aus meiner Straße
9. Fehler im System
10. Scherben
11. Schubladendenken
12. Weißt du noch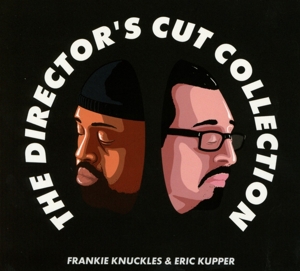 ormat 3 X CD 1 MIXED 2 UNMIXED D
There are few people across the globe, who will have not been touched by the work of Frankie Knuckles.
Forever regarded as 'The Godfather of House' for his unrivalled contribution to the house music we know
today; what started as an underground movement in Chicago has grown to international heights thanks
to Frankie. His records earned him recognition on a global scale, allowing him to work with some of the
globes biggest names including the likes of Diana Ross, Whitney Houston and Michael Jackson.
Five years ago, Frankie passed away in Chicago on 31st March 2014 leaving behind one of the greatest
house music legacies spanning almost four decades. Now he is commemorated by long time writing and
production partner Eric Kupper. Eric, himself a seasoned DJ producer and writer, has worked on over 116
Billboard #1 Dance Records and played a pivotal role in a many of Frankie's productions. Having both
worked together for many years they established themselves at 'Director's Cut' from 2011 and set about
producing original releases and remixes based on the classic 'Def Mix' sound while sharing equal credits
for their creations.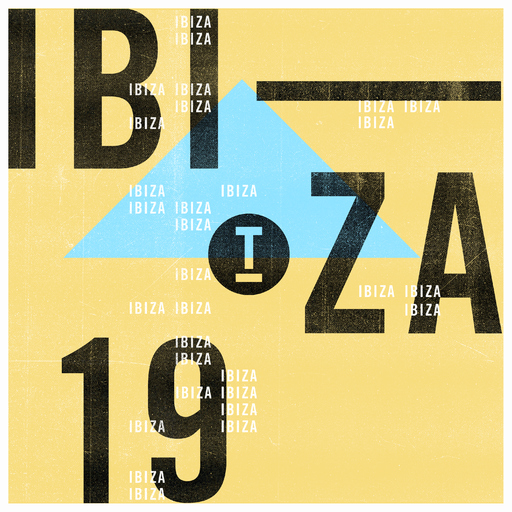 Toolroom Ibiza 2019 – Press Release for CD only:
Jam-packed with over 60 tracks spread across 3 CD's, this is a jaw-dropping collection of AAA Dance music from some of the world's leading artists.

Featuring guaranteed essential cuts from Mark Knight, Eats Everything, Booka Shade, Leftwing : Kody, Illyus & Barrientos, Friend Within, Hannah Wants, Carl Cox, Charlotte de Witte, Danny Howard, plus 18 brand new and exclusive tracks from DJ S.K.T, PEZNT, The Golden Boy, and many more!

From sunrise to sunset, pool party to after club, Toolroom Ibiza 2019 is the essential album to your Summer.

Enjoy the album!


CD1 1Nick Curly – Blahskiboo
CD1 2SOAME feat. Animor – Honey
CD1 3Will Saul – For Joanie
CD1 4Bajau feat. Zoe Kypri – In The Darkness
CD1 5King & Early – Moving Forward
CD1 6Smok – Midnight
CD1 7Anden – Walls
CD1 8Yotto – Walls (Joris Voorn Remix)
CD1 9Kisch – Daylight (feat. Peppi)
CD1 10Apres – Under Control
CD1 11Friend Within – Waiting
CD1 12Illyus & Barrientos – The One
CD1 13Mambo Brothers – Slow
CD1 14Pete Tong & Emanuel Satie – Time For Love
CD1 15Swaytone – Pump Up
CD1 16Ben A – ID Check
CD1 17Sllash & Doppe – Alegria
CD1 18Leftwing : Kody – I Feel It
CD1 19Simon Kidzoo & Elliot Fitch – Psycho
CD1 20DJ S.K.T - Raindrops

CD2 1Jansons feat. Dope Earth Alien – Switch
CD2 2Denney – Mind Control
CD2 3Sidney Charles - Whiplash
CD2 4Iglesias - Subdue
CD2 5PEZNT & Brown Sneakers – You Know What
CD2 6Davina Moss – Mambale (feat. Issa Elle) (Piero Pirupa Remix)
CD2 7Danny Rhys – Electric Frequencies
CD2 8Max Chapman - Steppa
CD2 9MANT & Biscits – Get Busy
CD2 10David Keno – Drummer Queen
CD2 11Golf Clap & Dillon Nathaniel - Gravitate
CD2 12The Golden Boy - Pianoloco
CD2 13GW Harrison – Get Loose
CD2 14Richy Ahmed – Jammin'
CD2 15Pirate Copy & ALISHA – Girls
CD2 16Redux Saints, Mr. Oz – The Power
CD2 17Todd Terry & Tuff London – Psychodrama (feat. Jasmien Nanhekhan)
CD2 18Hannah Wants – How We You
CD2 19Jack Back vs Cevin Fisher – 2000 Freaks Come Out
CD2 20Mendo & Fancy Inc – Who You Are
CD2 21Maxinne feat. Niki Darling - Something In Our Life

CD3 1Chris Di Perri, Domenic D'Agnelli – Bulldozer
CD3 2Carl Cox – Dark Alleys (Nic Fanciulli Remix)
CD3 3Carlo Lio – Hear ThisCD3 4Groovebox, Nader Razdar – Expression
CD3 5Frederick & Kusse – Eight Oh Wait
CD3 6Del-30 – GravityCD3 7Lux Groove – Contact
CD3 8Eli Brown – Low End Theory
CD3 9Kevin Knapp – Heads Up
CD3 10Lucati & GAWP – Flamingo
CD3 11Eskuche – Pop Dat
CD3 12Santos – Talkback
CD3 13Reset Robot – FX Clave
CD3 14Alan Fitzpatrick & Wheats – M27
CD3 15Wheats – Work
CD3 16DJ PP – To The Bass
CD3 17Wally Lopez & Level Groove – Sarapoo
CD3 18Joe Mesmar – Felix Ano Nuevo
CD3 19Eats Everything – Space Raiders (Charlotte de Witte Remix)
CD3 20Paul Ritch – Impact
CD3 21CJ Bolland & Tom Wax – Spinster
CD3 22Booka Shade – Trespass 2019 (Booka Shade Remix)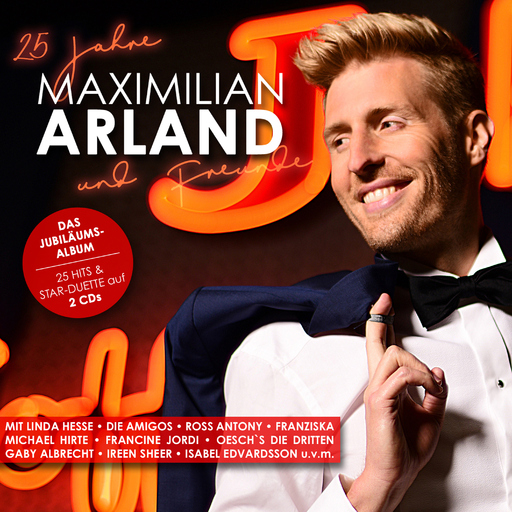 Maximilian Arland feiert sein 25-jähriges Bühnenjubiläum mit einem außergewöhnlichen Doppelalbum.

Seinen allerersten TV-Auftritt hatte Maximilian als 12-jhriger am 4.November 1993 gemeinsam mit seinem Vater Henry Arland und seinem Bruder Johannes. Viel ist seitdem passiert. Aus Maxi wurde Maximilian. Aus einem Kinderstar wurde ein erwachsener Entertainer. Vor allem musikalisch hat sich Maximilian Arland in den letzten Jahren extrem weiterentwickelt.

Anstelle eiens gewöhnlichen Best of Albums entschied sich Maximilian Arland, ein ganz besonderes Jubiläumsalbum herauszubringen.

25 seiner schönsten Songs aus den letzten 25 Jahren aber als Duette mit Wegbegleitern und Kollegen, die er besonders schätzt.

Dafür hat er die Anfragen, die Zusammenstellung und die Produktion nicht etwa einem Label überlassen, sondern hat alles selbst mit seinem eigenen Label milian media in die Hand genommen und seine Duett Partner alle persönlich angerufen.

So entstanden Duette mit aktuellen Start wie z.B. Linda Hesse, den Amigos, den Cappuccinos und Michael Hirte. Mit internationalen Start wie den Schweizerinnen Francine Jordi und Linda Fäh oder Oesch's die Dritten, der Engländerin Ireen Sheer oder der Tanzpartnerin, "Let's Dance"-Star Isabell Edvardsson, die Maximilian zum Singen überreden konnte. Und mit Entertainern und Moderatoren wie Ross Antony und Uta Bresan, die die Duette in ihren eigenen TV-Shows mit Maximilian singen können. Dazu kommt ein Roy Black Hit mit dem Babelberger Filmorchester sowie der allererste Arland-Hit mit Vater Henry und Bruder Hansi aus dem Jahr 1993 und Maximilian erster Solo-Hit "Ich höre Chopin" aus dem Jahr 2002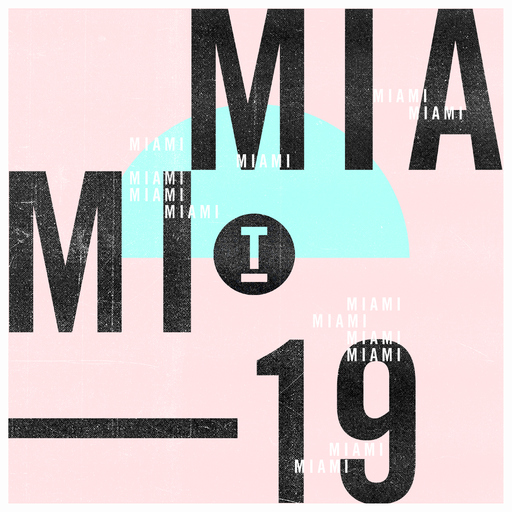 This Is Toolroom Miami 2019.
Over 50 of this year's biggest tracks across three full length mixes provide the very best in House, Tech House and Techno.
Featuring essential new music from the world's leading DJ's and producers including Illyus & Barrientos, Weiss, Eli Brown, Wheats, Mark Knight, Danny Howard, Sonny Fodera, Max Chapman, Jack Back, Dosem, UMEK & Matt Sassari as well as over 15 exclusive, never before released cuts from Kideko, Siwell, David
Tort, Groovebox, MDE, Thomaz Krauze and many more.
From sunrise to sunset, pool party to after club, discover this year's future anthems with Toolroom's selection of Miami weapons.

1. Mihai Popoviciu – Flux (Pornbugs Remix)
2. Marsh – Black Mountain
3. Lexer – Just For Tonight
4. Eelke Kleijn – Lost Souls feat. Ost
5. Gorge – Don't StopCD1 6MDE – Organ Damage
7. Franky Rizardo – Cart Wheel
8. ATFC – Strong 2 Survive (Dario D'Attis Remix)
9. Thomaz Krauze – Giving UpCD1 10Saison – Moments
11. Mousse T. feat. Cleah – Melodie (Mousse T's Extended Disco Shizzle Remix)
12. Mike Newman – Gimme Tonight
13. Angelo Ferreri – We Wanna Do
14. Denney – Messin My Head
15. Nhan Solo – Akira
16. S llash & Doppe – Aguella
17. Linier – Ritual
18. Kideko – Give It Up
19. David Tort – A Day In Life
20. Dosem – Unfolding

1. Dateless – Just A Feeling
2. Mr. Kavalicious – What You Think
3. Jay de Lys – Just A Feelin'
4. Martin Ikin (feat. Hayley May) – Following
5. Ruze – Low Batz
6. Max Chapman & Pirate Copy – Call The Police
7. oger That (UK) – Sneaky Girl
8. Sonny Fodera & Gene Farris – We Work It (PAX Remix)
9. Groovebox, Paralyze Idea – The Rise
10. Dale Howard – Rogue Keys
11. Wheats – U N I
12. Mark Knight & Danny Howard – You Can Do It Baby
13. Ben Remember – EF2MOZ (Clean Mix)
14. Anderblast - Dinamica
15. Space Food – Just Beat
16. Frederick & Kusse – Reach Out
17. Siwell & Lucky Vegas – Butterfly
18. Weiss & Eli Brown – Push It Up
19I. llyus & Barrientos - Shout
20. Wilson, Smallwood & Ingram – Perfect Sunrise 2019

1. Khen – Pecas
2. Huxley – Unison
3. Allen (IT) – Real One
4. Sloud – Acid Mondays
5. Del-30 – WHPCD3 6Themba – Better Days
7. Manuel De La Mare – Skin
8. Last Vision, Omar Labastida – Milk Your Sister's Cat
9. Mihalis Safras – Lacid
10. David Tort & Markem – You Hear That
11. Jack Back – Grenade
12. Siege – Kengo
13. POPOF – Hooker
14. UMEK & Matt Sassari – Dica
15. MANT – Bonbon
16. Metodi Hristov – Sofia
17. Another Ambition – Don't Cry For An Empty Sky
18. Transcode – Dying Light
19. Nihil Young, Wlady – Teonanacatl
Bitte gib hier Deinen Vornamen ein
Gib hier bitte Deinen Nachnamen ein
Bitte gib hier Deine e-mail-Adresse ein
Diese e-Mail-Adresse ist nicht gültig
Please enter your phone number