CD-Vertriebskanäle
Als etablierter CD-Vertrieb und CD-Großhändler decken wir alle notwendigen Vertriebskanäle ab und können Dir Musikmanagement-Tools zur Verfügung stellen, um Dein physisches Release auf den Markt zu bringen.
Bereits einige namhafte Musiklabels und Interpreten konnten durch den Großhandelsvertrieb von Nova MD erfolgreich den physischen Musikmarkt erobern.

Hier hast Du eine Übersicht aller aktuellen Tonträger:
Top Releases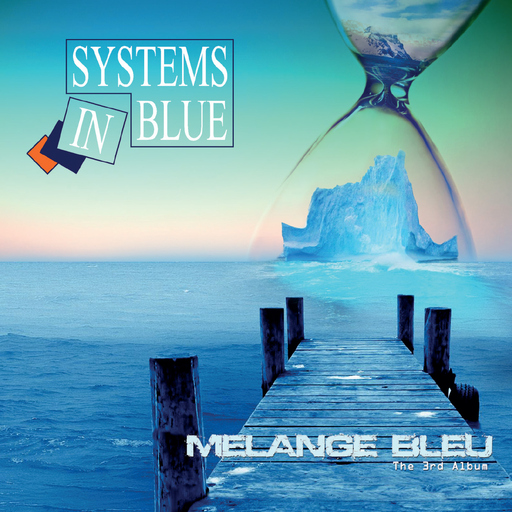 Systems in Blue, eine Produktion der Vokalsänger von Modern Talking erscheint nach 9 Jahren Kreativpause! Alle Fans des Europop und der 80er Jahre Musik warten seit Jahren auf die Erscheinung des brandneuen Albums.

Während die Band letztes Jahr ein erfolgreiches EP-release mit 2 neuen Liedern produziert hat, gibt es jetzt die 11 neuen Aufnahmen für die treuen Fans. Das Lied "Take it like a Man", wurde in 4 Versionen auf einer Maxi-CD Ende Juli herausgegeben.

Das 3. Album heißt: "Melange Blue" , das ausschließlich nach dem bekannten und einzigartigen System in Blue Sound produziert worden ist. Dieses Album enthält stimmungsvolle und melodische Lieder, die Ergebnisse langjähriger Studioarbeit sind.

Das neue, in Europa erscheinende System in Blue Album wird von der Hargent New Media als CD herausgegeben: 11 tracks + 4 extended bonus dazu gehört ein 16 seitiges Booklet mit Liedertexten. All das erhalten die treuen Fans für einen unschlagbar günstigen Preis.

Tracklist:

Hello Jakob,

sorry!!


Here is the final tracklist:

1. BACK IN BLUE 4:13
2. THERE'S NO HEART 3:54
3. LADY OCEAN 3:42
4. TAKE IT LIKE A MAN 4:52
5. ALL THAT I NEED 4:43
6. IF YOU GO 4:24
7. IT'S OK 4:10
8. NINTY FIVE 4:53
9. SHE'S A GAMBLER 3:40
10. ONLY YOU CAN BREAK MY HEART 3:56
11. GIMME GIMME (YOUR SWEET LOVE) 3:30

BONUS TRACKS

12. GO SYSTEMS GO (Maxi version) 5:47
13. CHILDREN OF THE NIGHT 6:56
(Itamar Moraz Pure 80s Long MS Project Mix)
14. ONLY YOU CAN BREAK MY HEART (Extended mix) 6:44
15. GIMME GIMME (YOUR SWEET LOVE) (Extended mix) 5:31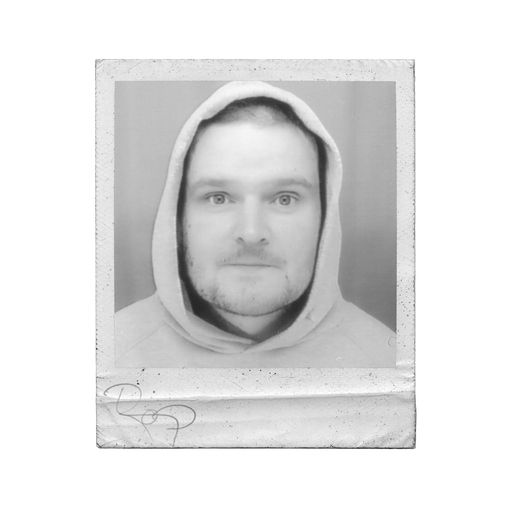 After leaving some profound footprints with his cutting-edge debut on Cocoon Recordings and his second album on SOSO, 2017 has a further gem and premiere ready in the guise of Rico Puestel's first official mix CD.
Like experiencing all seasons of a year or most diverse moods from the span of a lifetime at a single blow of one hour within an intensely natural habitat, Rico Puestel showcases his peculiar and vigorously personality-driven amalgam of these things called House, Techno, Electronica, Ambient and beyond.
Starting off with a state of mystery, the journey lightens up and drifts into a sun-drenched coitus of groove, slightly falling back into a vast scenery that feels larger than life, closing circles -- somehow refined since its launch.
"Intermixtures Vol. 1" is filled with mostly never-heard-before material and selected nuggets that fortunately could be signed exclusively to Ponsactrilau and this singular mix. Representing some of the highlights, Rico Puestel delivers a remake of his 2009 Robsoul tune "Born 1920" from the likes of &Me, DJ T. or Deetron at the time, hanisii crafted some special edits for this mix and Foége, D_n or Warren, I lead the way with some protruding atmospheres.
An ageless CD that surely can't be missing in a sincere electronic music enthusiasts collection!

01. An Ynch - Twenty-One
02. Warren, I - Hayward
03. Ranston - Gone
04. Stoors - Aug2k6
05: D_n - Theta
06. The Last Char - Oo_16
07. Estanza - HAUS
08. Rico Puestel - Born 1921
09. hanisii - SMMR Beat Tool
10. hanisii - The Esquire Tool
11. Mirrer - Rosenfield
12. Foége - KLEÏ
13. Chamber Thirteen - Goodbye
14. Chamber Thirteen - For
15. Chamber Thirteen - Now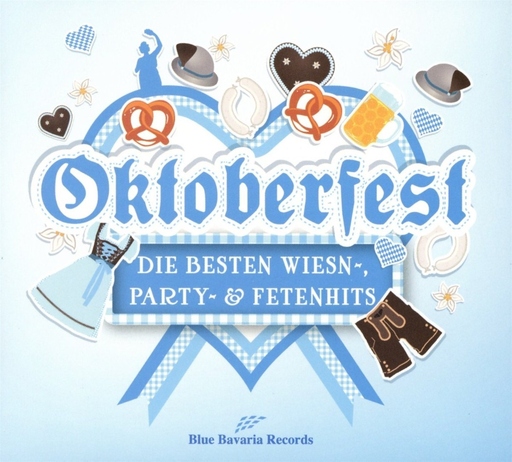 2 CDs vollgepackt mit Partykrachern von 2016 zum größten Volksfest der Welt.
Mit dabei der brandneue Hit "Eskalation" von Hans Entertainment feat. Ikke Hüftgold, aber auch Wiesn-Klassiker wie "Y.M.C.A." (Village People), "Die Krüge hoch" (Lorenz Büffel und Buddy) oder "I bums di rund um die Uhr" (Der Jockel & Der Sommer). O'zapft is!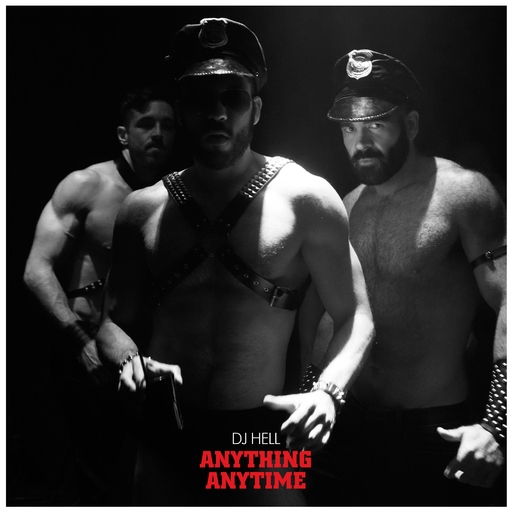 Left for top, right for bottom, colours for every piquant taste your deepest thoughts dare to divulge; your hankie tells tales, and orange tells the most. Anything, anytime, nothing is left off the table. An open invitation to explore and excite. Looking for a ride?

This is the story behind the third single and opening track from DJ Hell's critically-acclaimed fifth album Zukunfstmusik, 'Anything, Anytime' pays homage to the handkerchief code, a unique flagging practice most popular during the most critical creative explosion of club music.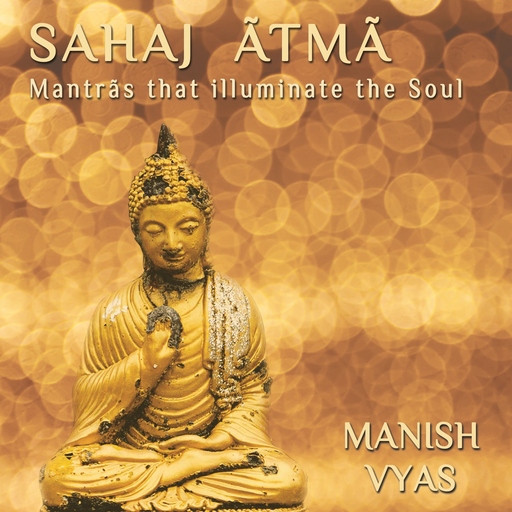 SAHAJ ÃTMÃ - Mantras that illuminate the Soul
"You are your best guru, your best teacher, the answers are inside you."
This album was inspired in this affirmation, reflected in the nature of the mantras
which Manish has chosen for this new collection. This music travels through a simple but delightful landscape of ancient, powerful mantras. As always, each piece is supported by the finest musicians from India and charming Eastern instruments: sitar, bansuri-flute, violin, bla, harmonium, tanpura, warmandal.
A compilation of sacred songs, which can be nicely and effectively played during sadhana, meditation, relaxation, yoga... or just easy-listening to create good energy and loving atmosphere. An invitation to come closer to one's natural self - into the space of devotion, grace, oneness, love and silence.
YOU ARE YOUR OWN GURU, GUIDE, TEMPLE AND BELOVED.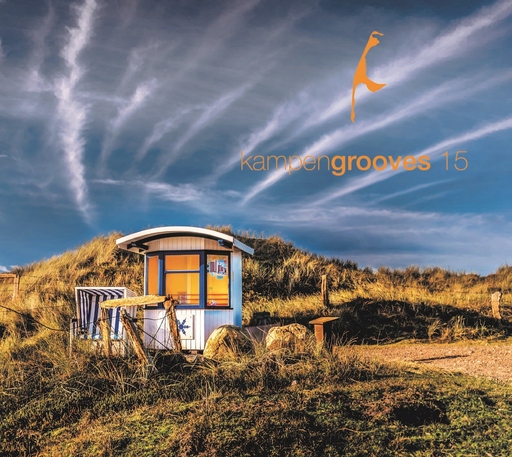 Ein neues Jahr, ein neuer Sommer, eine neue kampengrooves.
Doch dieses Jahr steht auf Sylt etwas ganz Besonderes an:
Die kampengrooves feiert Jubiläum. Zum fünfzehnten Mal bannt die kampengrooves das Flair der schönsten Insel Deutschlands auf CD. Und zum fünfzehnten Mal lädt die kampengrooves mit ihren sanften Beats und stimmungsvollen Interpretationen zum Chillen, Tanzen und Feiern ein.

Sylt - bei diesem Namen denkt man an das rauschende Meer, kilometerlange Sandstrände all die anderen schönen Erinnerungen und Gefühle, die man mit dieser Trauminsel verbindet. Dieses ganz besondere Gefühl bannt kampengrooves nun schon seit 15 Jahren in Musik. Auch in der fünfzehnten Volume der erfolgreichen Chill-Out-Serie paaren sich entspannte Beats und geschmackvolle Interprationen mit dem ganz besonderen Feeling, das man sonst nur hier findet - auf der schönsten Insel Deutschlands.

Disk1
1. De Hofnar X GoodLuck - Back in the Day (Original Mix)
2. Cucumbers - True (Alex Kentucky Beach Mix)
3. Dennis Cruz - Firefly (Original Mix)
4. In Deed - Fata Morgana (Original Mix)
5. GruuvElement's - Solomon Vandy (Original Mix)
6. Dan Caster - Good Tho
7. AKA AKA, umami, Thalstroem - Best of All Possible Worlds
8. Nora En Pure - On the Beach (Short Edit)
9. Mousse T. - Summerdays (Extended Mix)
10. Chicane feat. Moya Brennan - Saltwater (Jody Wisternoff Remix)
11. horn & bermann - My Way
12. Loui & Scibi feat. Beth Aggeti - The Cure (Touch & Go Remix)
13. Maurice Tamraz - Malevolent (Original Mix)
14. Joachim Pastor - Reykjavik
15. Klondique - Santiago (Original Mix)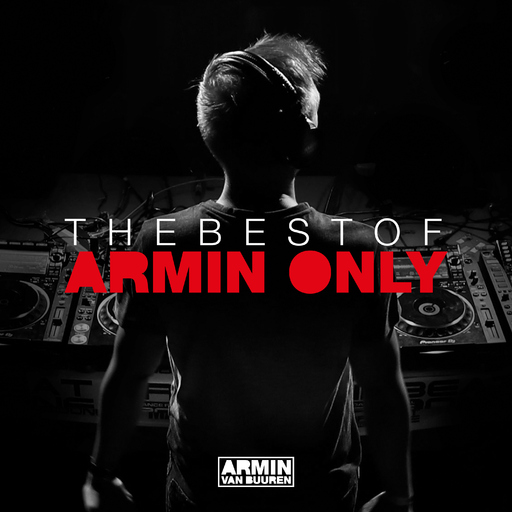 A wise man once said that it's not about the destination. It's about the journey that gets you there, about the progress you make while trying to push your limits. When Armin van Buuren started off with his first Armin Only show in 2005, nobody knew it would become as big as it is today. But he embraced the experience and let it inspire him. That journey is what makes Armin van Buuren the artist he is today. That journey is what makes 'The Best Of Armin Only' a phenomenal new chapter in his career.

The 'The Best Of Armin Only' Special Box is what captures the essence of all of Armin van Buuren's Armin Only shows. Packing four photo cards, one sticker, one custom-made shoutbox and two CDs brimming with the highlights of his previous Armin Only shows as well as the new music that will fill out 'The Best Of Armin Only' shows in May 2017, this Special Box embodies Armin van Buuren's life-long dedication to his craft and the paths he has taken.

'The Best Of Armin Only' is not where the journey ends. It's merely another exciting new bend in the long and winding road that we hope will go on forever.
Shaymani - Weltmusik auf höchstem Niveau.
Tauchen Sie ein in den Rhythmus Südamerikas und freuen Sie sich auf ein außergewöhnliches Klangerlebnis. Erleben Sie auf "Soultravel" die pure Lebensfreude der Anden in erstklassiger Soundqualität.

01. NIGHT IN RED MOUNTAINS
02. LUCIERNAGAS
03. TAYTA INTI
04. CHOLITA
05.SOULTRAVEL
06. VAMOS A LA FIESTA
07: COLORS OF THE RAINBOW (Remix)
08. YOUR INNER FLAME
09. TE BUSCARE
10. AMANECER
11. MADRE TIERRA
12. LA NOCHE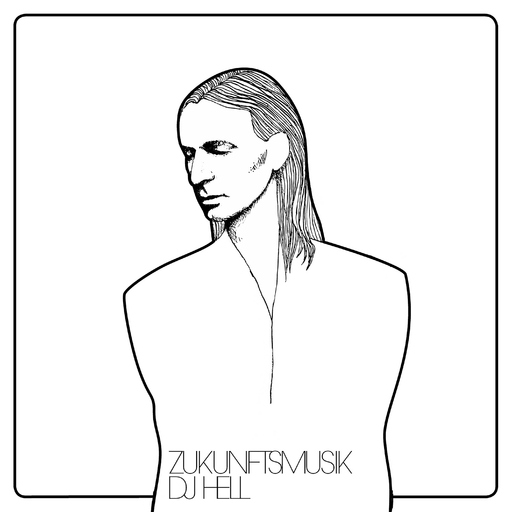 "We are pleased to announce DJ Hell´s 5th album "Zukunftsmusik", to be released on May 12th, 2017 worldwide at International Deejay Gigolo Records.

The techno revolution 30 years ago, where boundaries, walls and our own guarded natures came
crumbling down? The archaic establishment-challenging attitude and forthright energy of the
punks? The long-awaited eruption of gay culture that had burned and yearned since the dawn of
mankind? Dare you travel even further back? Rewind two hundred years to the romantic
revolution where men like the blitzed Berloiz helped us transcend our physical limitations for
suspended moments of fantastique disbelief… All of these moments have shaped us, our music
and our culture. Each movement comprising artists who – like us right now – are trying to make
sense of the uncertain world, the chaotic present and the fearful future. Artists like Hell.

Welcome to the future…Reflecting over his participation and contribution to myriad cultural
movements since the late 70s, his passion of ever-evolving musical form and our current socialpolitical
landscape, Hell taps into our collective rich histories, our combined fears and our mutual
desires to create his most personal, ambitious and thought provoking body of work to date:
Zukunftsmusik.

His fifth studio album Zukunftsmusik fuses some of Hell's strong signature motifs (his passion
for subversion, his great kosmiche canvases, sudden throbbing bursts of dancefloor dynamism,
subtle songcraft) yet it sounds unlike anything Hell has ever created before. There are very few
big club singles. A delicate balance of classical dramatic orchestral tension and evocative futuristic
synthesis runs throughout.

01 Anything, Anytime
02 Car, Car, Car
03 I Want My Future Back
04 Army of Strangers
05 Wir Reiten Durch Die Nacht
06 Inferno Part 1
07 High Priests of Hell
08 Guede
09 2 Die 2 Sleep
10 I Want You
11 K-House
12 Inferno Part 2
13 Wild At Art
14 With U (feat. Stereo MCs)

Bitte gib hier Deinen Vornamen ein
Gib hier bitte Deinen Nachnamen ein
Bitte gib hier Deine e-mail-Adresse ein
Diese e-Mail-Adresse ist nicht gültig
Please enter your phone number