CD-Vertriebskanäle
Als etablierter CD-Vertrieb und CD-Großhändler decken wir alle notwendigen Vertriebskanäle ab und können Dir Musikmanagement-Tools zur Verfügung stellen, um Dein physisches Release auf den Markt zu bringen.
Bereits einige namhafte Musiklabels und Interpreten konnten durch den Großhandelsvertrieb von Nova MD erfolgreich den physischen Musikmarkt erobern.

Hier hast Du eine Übersicht aller aktuellen Tonträger:
Top Releases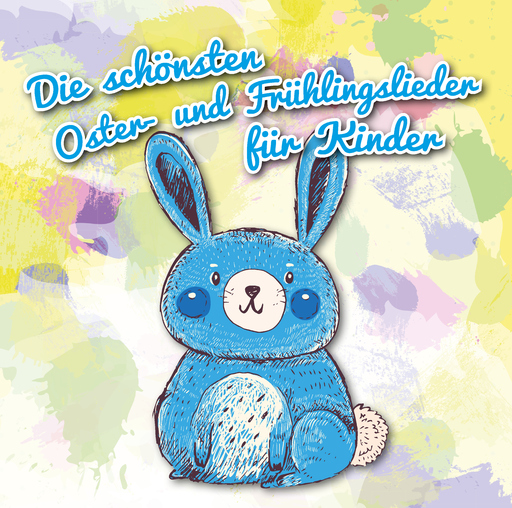 Mit der Compilation "Die schönsten Oster- und Frühlingslieder für Kinder" veröffentlicht Zauberwald Records eine bunte Vielfalt an Kinderliedern von unter anderem Heiner Rusche, Enzo Laweca und Stephen Janetzko, die perfekt auf den Frühling einstimmen.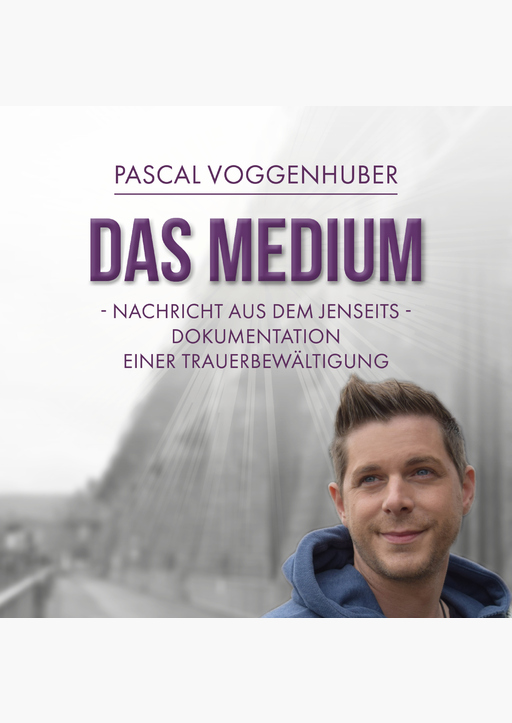 Eine berührende Kino-Dokumentation mit Pascal Voggenhuber, dem erfolgreichsten Medium im deutschsprachigen Raum und vielfachem Bestsellerautor.
Gezeigt wird Pascal Voggenhuber nicht nur in Seancen mit Hinterbliebenen, sondern Das Medium gibt auch Einblicke in seine Arbeit, Gedanken und Gefühle sowie die Produktion dieser einmaligen Kino-Dokumentation.

Produzent Olivier Memminger und Regisseurin Miriam Martino casteten dafür Menschen, denen Pascal Voggenhuber noch nie zuvorbegegnet ist. Pascal Voggenhuber nimmt in Sitzungen Kontakt mit diesen Verstorbenen auf, ohne sie je vorher gesehen oder über ihr Schicksal gehört zu haben.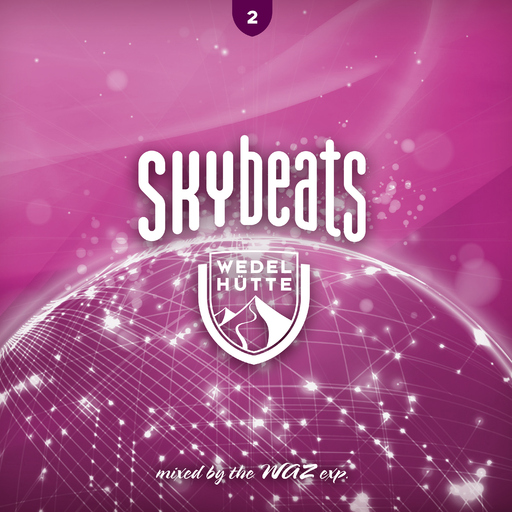 Nach erfolgreichen Start von Skybeats 1 präsentiert Musicpark records in Zusammenarbeit mit der Wedelhütte nun die Fortsetzung des Soundtracks zur Schisaison 2016/17.
Mit feinst ausgewählten Sounds von Laid-Back bis Deep House vermittelt die neue CD der Wedelhütte einen Hauch von Ibiza Beach-Club feeling in die Alpen.
Die exquisite Zusammenstellung mit Top Artist wie Claptone, Rüfüs, Satin Jackets, Bob Moses, Set Mo und viele andere wurde compiled von Musicpark Label Boss M. Lackmaier und gemixt von resident DJ The Waz exp..

1. Ambala feat. Laid Back - Walk With The Dreamers
2. Satin Jackets feat. Emma Brammer - We Can Talk
3. Rüfüs - Say a Prayer For Me
4. Bob Moses - Tearing Me Up (RAC Mix)
5. Woods Of Birnam - Down (Charity Remix)
6. ER Fr, Peterson Fr - Coconut Skins (Time (FR) Remix)
7. Lovebirds - Free (Beautiful Rework)
8. Jonas Woolf - Remember
9. Alex Hook feat. Shyam - Walk Into The Night (Original Mix)
10. Claptone - The Only Thing (Original Mix)
11. Hanne & Lore - Supergirl
12. Set Mo - White Dress feat. Deutsch Duke (Extended Mix)
13. Saison – Say You're Mine
14. Ferrari & Bergamasco ft. Marc Evans - Josephine (Eric Kupper Vocal Mix)
15. Alaia & Gallo feat. Kevin Haden - Who Is He ?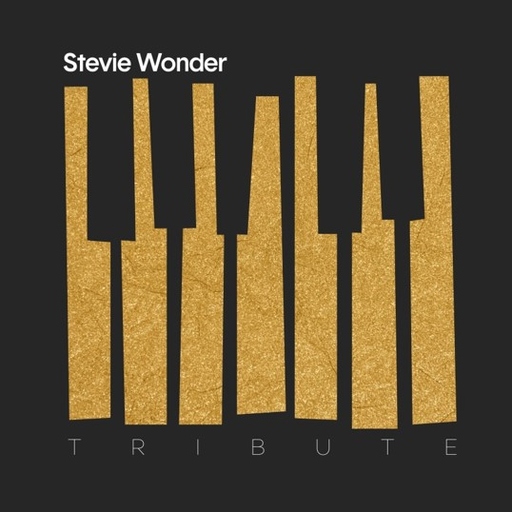 Pocas veces encontraremos en la historia de la música moderna un cantautor tan especial y carismático con tantos números uno como Stevie Wonder. En este tributo, realizado por diferentes cantantes y bandas de todo el mundo, se recogen algunas de las obras más representativas de su carrera versionadas en diferentes estilos musicales: Del pop al reggae, pasando por el jazz, funky o incluso garage. Un viaje musical rememorando al mágico Stevie que estamos convencidos no dejará indiferente

1- Part -Time Lover
2- Superstition
3- Do I Do
4- As
5- Sir Duke
6- I Just Called To Say I Love You
7- For Your Love
8- Isn't She Lovely
9- You Are The Sunshine Of My Life
10- Master Blaster (Jammin')
11- My Cherie Amour
12- Signed, Sealed, Delivered (I'm Yours)
13- Another Star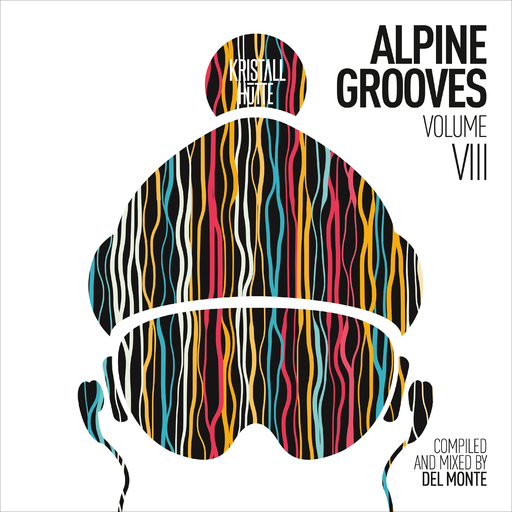 Die stylischste Skihütte in den Zillertaler Alpen in Österreich präsentiert mit ALPINE GROOVES VOL. 8 die nunmehr achte Ausgabe der House-eigenen Compilation.
Auch Alpine Grooves vol. 8 besticht wieder durch guten Geschmack und mit feinst ausgewählten Sounds; compiled und gemixt von Resident DJ Del Monte und Muscpark Label Boss M. Lackmaier.
Der Mix mit einem Auszug der besten Deep-House, Lounge und Indie-Dance Tracks von Interpreten wie Tube & Berger; Andhim; Rüfüs; Jan Blomqvist etc. lädt zum stilvollen Verweilen auf der Sonnenterasse ein und lässt dabei Ibiza-Beach-Clubfeeling aufkommen... hört rein und lässt euch überzeugen!!!

1. Riccicomoto - Shadows and Lights (Pazul and Deepling Remix)
2. Whilk & Misky - Clap Your Hands (Solomun Remix)
3. Film - Dorian (Original Mix)
4. Jan Blomqvist feat. Elena Pitoulis - More (Extended Mix)
5. Lorenzo al Dino ft. Cope - Good Times (DeepFM Remix)
6. Martin Eyerer ft. Abby - Turn Turn Turn (Chopstick & Johnjon Remix)
7. Tube & Berger feat. Richard Judge - Ruckus (Club Edit)
8. Gabriel Ananda & Alice Rose - Fields Of Dreams
9. Marcapasos - Almost Anything (Yves Murasca Re-Work)
10. Andhim - Boy Boy Boy (Joris Voorn Remix)
11. Dele Sosimi Afrobeat Orchestra - Too Much Information (Laolu Remix Edit)
12. Namito & Brams - Yto (Gabriel Ananda Remix)
13. Thomas Lizzara feat. Steven Coulter - Berlin My Love (Lizzara & Klixx Remix)
14. Portable - Surrender feat. Lcio
15. Rüfüs - Innerbloom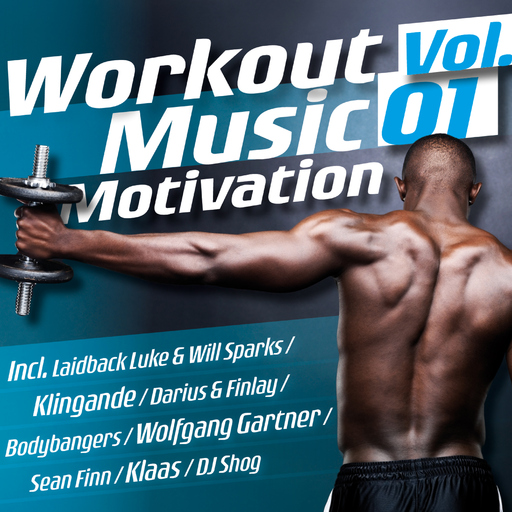 Disk 1
1. Klingande Feat. Daylight - Losing U
2. Laidback Luke & Will Sparks Feat. Alicia Madison - Promiscuous (Extended Mix)
3. Charming Horses Feat. Grace Grundy - Higher Love (Original Mix)
4. Wolfgang Gartner - Saved
5. Matthew Heyer & Jonas Wak - We Are Alive (Extended Mix)
6. Bodybangers Feat. Victoria Kern - All That She Wants (Radio Edit)
7. DJ Shog Feat. Fabrizio Levita - Sing Forever (Extended Mix)
8. Sean Finn & L.A. H3RO - We Believe (Club Mix)
9. Loona with Tale & Dutch Feat. P. Moody - On va Danser (Tale & Dutch Remix)
10. Tom Pulse & Sydney Youngblood - If Only I Could (Scheffler Electronics & Mossy Mix)
11. La Stasia Feat. Konrad Wissmann - Let The Music Play (Extended Mix)
12. TBO & Vega Feat. Alex - Teardrops (Wayne Porter Remix)
13. Ray Knox - Waiting For You (Ray Knox & Melodypark Edit)
14. Martin Norell & Ayden Feat. aberANDRE - Festival (Talstrasse 3-5 Edit)
15. Deep.Spirit - Lonely 2K16 (Selecta Power Radio Edit)

Disk 2
1. DJ Shog - In The Air Tonight (Sway Gray & Lokee Remix)
2. Darius & Finlay Feat. Aili Teigmo - World's Crashing Down (Chris Cage Remix Edit)
3. AQUAGEN - Hard To Say I'm Sorry (New Club Mix)
4. Rockstroh Feat. Tonberg - Weil ich das Leben mag (Original Mix)
5. Klaas Feat. Loretta - Hungover By A Dream (Club Mix)
6. CJ Stone & Microsonica - Everytime (CJ Stone Mix)
7. Aaron Ambrose Feat. Paulina - Moonlight Shadow (CJ Stone Remix)
8. Basslovers United Feat. Tommy Clint - Summer in Our Hearts (Hands Up Freaks Remix)
9. Jason Parker - Around The World (La La La La La) [Ramba Zamba Remix]
10. Baby Bouncers - Da Da Da (Darius & Finlay Remix Edit)
11. Benjamin Zane & Chris Cage - Silver Surfer (Radio Edit)
12. Three Drives On A Vinyl - Greece 2000 (Original Radio Edit)
13. Morris Jones - Your Life (Club Mix)
14. Microwave Monkeys Feat. Nina - I've Been Thinking About You
15. Lacuna - Celebrate The Summer 2016 (Dancefloor Kingz Remix)
16. Naxwell - Fable (Bigroom Mix)

Disk 3
1. Matthew Heyer & Jonas Wak - We Are Alive (Extended Mix)
2. Microwave Monkeys Feat. Nita - I've Been Thinking About You
3. Tom Pulse & Sydney Youngblood - If Only I Could (Scheffler Electronics & Mossy Mix)
4. Martin Norell & Ayden Feat. aberANDRE - Festival (Talstrasse 3 5 Edit)
5. Klaas Feat. Lorela - Hungover by a Dream (Club Mix)
6. Bodybangers Feat. Victoria Kern - All That She Wants (Radio Edit)
7. Wolfgang Gartner - Saved
8. Benjamin Zane & Chris Cage - Silver Surfer (Radio Edit)
9. CJ Stone & Microsonica - Everytime (CJ Stone Mix)
10. Laidback Luke & Will Sparks Feat. Alicia Madison - Promiscuous (Extended Mix)
11. Sean Finn Feat. L.A. H3RO - We Believe (Club Mix)
12. Naxwell - Fable (Bigroom Mix)
13. Darius & Finlay Feat. Aili Teigmo - World's Crashing Down (Chris Cage Remix Edit)
14. Ray Knox - Waiting For You (Ray Knox and Melodyparc Edit)
15. Deep.Spirit - Lonely 2K16 (Selecta Power Radio Edit)
16. AQUAGEN - Hard To Say I'm Sorry (New Club Mix)
17. DJ Shog Feat. Fabrizio Levita - Sing Forever
18. Aaron Ambrose Feat. Paulina - Moonlight Shadow (CJ Stone Remix)
19. Basslovers United Feat. Tommy Clint - Summer In Our Hearts (Hands Up Freaks Remix)
20. Lacuna - Celebrate The Summer 2016 (Dancefloor Kingz Remix)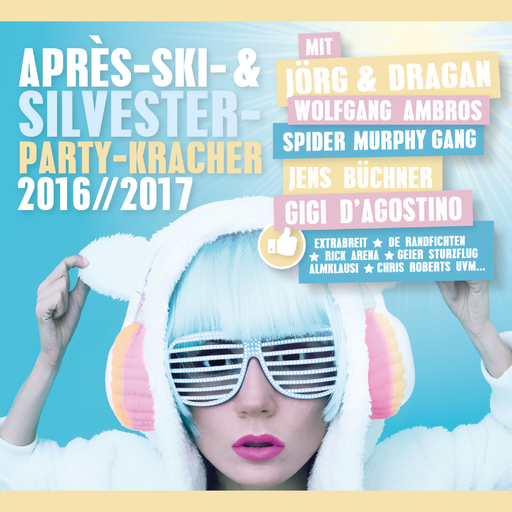 Die neue Ski-Saison steht in den Startlöchern, somit heisst's auch endlich wieder Après-Ski-Zeit! Und mit der vorliegenden Compilation Après-Ski- & Silvester-Party-Kracher 2016/2017 hast du alles, was es braucht um so richtig in Stimmung dafür zu kommen. 2 CDs voll mit brandneuen Feten-Hits und Klassikern von Jörg & Dragan, Buddy, D'Hundskrippln Feat. Riegler Hias, Rick Arena, Jens Büchner, Spider Murphy Gang, Extrabreit, Wolfgang Ambros uvm. sorgen für das optimale Warm-Up. Und als Extra-Gutti gibt es mit dem Bonus DJ Mix auf CD3 nochmal das Beste aus beiden CDs in geballter Form.

Auf geht's Burschn und Dirndln, geb ma Vollgas!!!

1. D'Hundskrippln Feat. Riegler Hias - Gloana Bauer (Teenage Dirtbag)
2. Wolfgang Ambros - Schifoan
3. Spider Murphy Gang - Skandal im Sperrbezirk
4. Gloana Bauer - Schatzi schenk mir ein Foto
5. Colja - I sing a Liad für Di
6. De Randfichten - Lebt denn dr alte Holzmichl noch?
7. Geier Sturzflug - Pure Lust am Leben (New Version)
8. Nickerbocker & Biene - Zruck zu dir (Hallo Klaus) [Original]
9. Buddy - Fliegerlied (Heut ist ein schöner Tag) [Hüttenmix]
10. Die frechen Engel - Rock Mi
11. Chris Roberts - Du kannst nicht immer 17 sein (Reloaded)
12. Wolfgang Preiml - 10 Meter geh'
13. Vroni - Mit nem Edelweiss im Haar
14. Die Originalen - Ich kauf mir lieber einen Tirolerhut (Party Version)
15. Schlagerprinzessin - Atemlos durch die Nacht
16. Die Partykapitäne - Fiesta Mexicana (Après Ski Hütten Mix)
17. Gottlieb Wendehals - Ein Eisbär in Sibirien (Radio Version)
18. Gaudi Express Feat. Carsten Hering - Spass am Leben (Après Ski Mix)
19. Almklausi - Du bist die Eine (Party Mix)
20. Chuck Berry - Johnny B. Goode
21. Bill Haley & His Comets - Rock Around The Clock

CD2
1. Extrabreit - Flieger, grüß mir die Sonne
2. Rick Arena - Ein Kompliment
3. Jörg & Dragan (Die Autohändler) - Eisgekühlter Bommerlunder (Radio Version)
4. Jens Büchner - Pleite aber sexy (Après-Ski Version)
5. Gebrüder Blattschuss Feat. Bissendorf - Kreuzberger Nächte (Radio Version)
6. Generation Spass - Für dich halt ich die Seilbahn an (Radio Version)
7. Carrilio - Samba de Janeiro (Markus D'Ambrosi Remix)
8. JDakk & French Feat. Mad Mick & Steve Noble - Infinity Reloaded (Sean Finn vs. Bounce Inc. Radio Edit)
9. Gigi D'Agostino - La Passion (New Radio Cut)
10. Collage - Lambada (Radio Version)
11. Naxwell - Living On Video 2K16 (Extended Mix)
12. Taymar - Don't Let Me Be Misunderstood (Original Club Mix)
13. Die Brüder - Schlittenhunde
14. Andy Bar - Steigt denn der Alkoholpegel noch?
15. Buddy - Du bist so Boah! (Radio Version)
16. Der Jockel & Der Sommer - I bums Di rund um die Uhr (Party Version)
17. Gaudi Express - Der DJ aus den Bergen
18. Harry Simons - Hey Baby
19. Jerry Lee Lewis - Great Balls Of Fire
20. Ray Charles - Hit The Road Jack
21. André Wolff - Über den Wolken

CD3
1. Wolfgang Ambros - Schifoan
2. Die frechen Engel - Rock Mi
3. Jörg & Dragan (Die Autohändler) - Eisgekühlter Bommerlunder (Radio Version)
4. Vroni - Mit nem Edelweiss im Haar
5. Gloana Bauer - Schatzi schenk mir ein Foto
6. Die Partykapitäne - Fiesta Mexicana (Apres Ski Hütten Mix 2014)
7. Colja - I sing a Liad für Di
8. Gottlieb Wonderhals - Ein Eisbär in Sibirien (Radio Version)
9. Naxwell - Living On Video 2K16 (Extended Mix)
10. JDakk & French Feat. Mad Mick & Steve Noble - Infinity Reloaded (Sean Finn vs. Bounce Inc. Radio Edit)
11. Carrilio - Samba de Janiero (Markus D'Ambrosi Remix)
12. Schlagerprinzessin - Atemlos durch die Nacht
13. Gigi D'Agostino - La Passion (New Radio Cut)
14. Gebrüder Blattschluss feat. Bissendorf - Kreuzberger Nächte (Radio Version)
15. Die Originalen - Ich kauf mir lieber einen Tirolerhut (Party Version)
16. Wolfgang Preiml - 10 Meter geh'
17. Der Jockel & Der Sommer - I bums di rund um die Uhr (Party Version)
18. Chris Roberts - Du kannst nicht immer 17 sein (Reloaded)
19. Nickerbocker & Biene - Zruck zu dir (Hallo Klaus) [Original]
20. Gaudi Express feat. Carsten Hering - Spass am Leben (Après Ski Mix)
21. Andy Bar - Steigt denn der Alkoholpegel noch?
22. Geier Sturzflug - Pure Lust am Leben (New Version)
23. Die Brüder - Schlittenhunde (Après-Ski Mix)
24. Ray Charles - Hit The Road Jack
26. Bill Haley & His Comets - Rock Around the Clock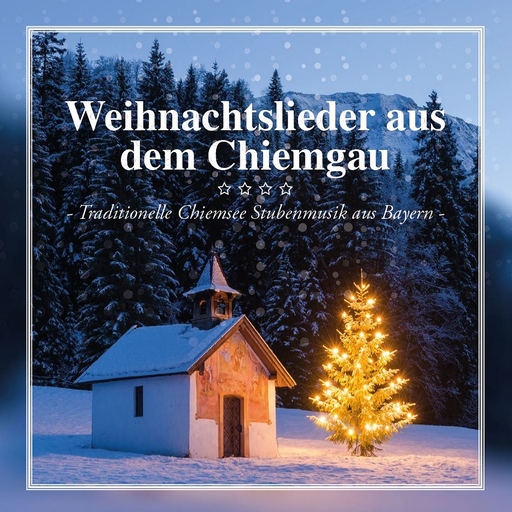 Echte Bayerische Volksmusik für Advent und Weihnachten. Festliche Bläserweisen, Weihnachtslieder, Harfe und Stubnmusi aus dem Chiemgau und Rupertiwinkel in den bayerischen Bergen.

1. Das Wallfahrtskircherl 2. Tauet Himmel 3. A scheene Weis 4. Jetzt fangen wir zu Singen an 5. Einschneibn tuats 6. Ich brach drei dürre Reiselein 7. Bauernmenuett 8. Andacht 9. Ettenberger Weis 10. Gegrüßt sei Maria 11. Menuett aus Niederösterreich 12. Mei wos gibt's denn neies 13. Der ganz der Ander 14. Pass auf di auf 15. Maria ging übers Gebirge 16. Deutscher Tanz 17. Hefauer Weis 18. Geborn ist uns ein Kindelein 19. Schneeglöckerl Boarischer 20. Seht ein Stern geheimnisvoll 21. Weisatlandler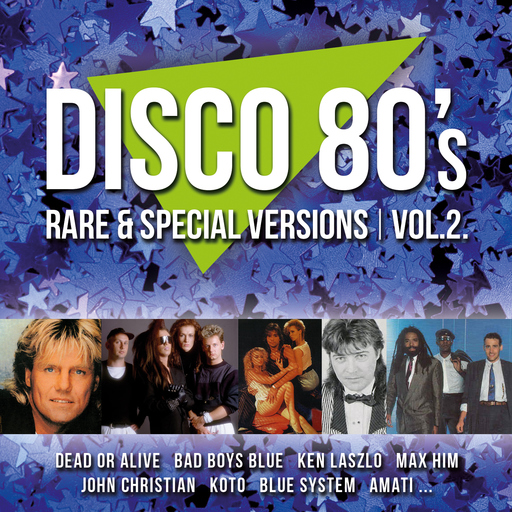 15 rare versions of the greatest euro & italodisco hits of the 80s - part two!
1. C.C.Catch - Jump in my Car (U.S.Club special promo long mix) 5:13
2. Blue System - Magic Symphony (special version) 4:25
3. Divine - Hard Magic (remix) 4:36
4. Latin Lover - Laser Light (unreleased radio mix) 3:36
5. Bad Boys Blue - You're a Woman (Special maxi version) 6:16
6. Ken Laszlo - Don't Cry (radio remix) 3:58
7. Max Him - Lady Fantasy (unreleased promo radio version) 4:09
8. Koto - Jabdah (d.j.promo radio remix) 4:17
9. Lian Ross - Fantasy & Saturday Night (combo mix) 5:46
10. Disco Connection - Greatest Rolling Stones Superhits (medley) 4:09
11. Amati - Are You In The Mood For Back Tonight (maxi mix) 6:16
12. John Christian - Ebony Eyes (U.K.disco promo mix) 5:32
13. Mike Mareen - Lady Ecstasy (radio remix) 3:36
14. Shy Rose - I Cry For You (remix) 4:00
15. Dead Or Alive - Brand New Lover (special promo radio version) 4:01
Bitte gib hier Deinen Vornamen ein
Gib hier bitte Deinen Nachnamen ein
Bitte gib hier Deine e-mail-Adresse ein
Diese e-Mail-Adresse ist nicht gültig
Please enter your phone number